Here are 13 tips to help your wedding planning in Croatia.
Chic Croatia, your wedding planner in Croatia, offers a wide range of event-related services and travel experiences to couples. We invite you to get professional guidance from Chic Croatia, so you can sit back and enjoy your most special day. Chic Croatia is a boutique wedding planning agency from the island of Brac that will help you plan, design, and style your wedding day from top to bottom. Look no further than Chic Croatia – events and ideas.
Chic Croatia wedding planner is based in Selca, on the island of Brac, working within the Central Dalmatia area, and beyond.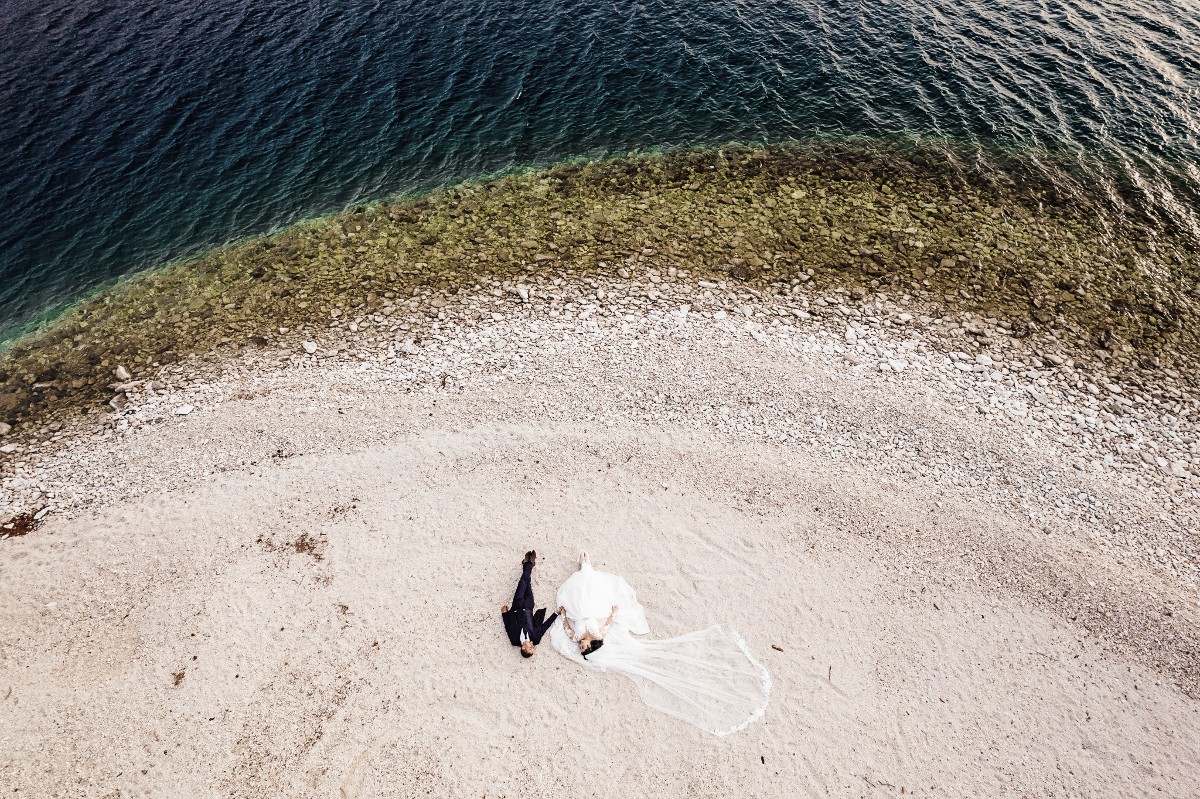 Our personal and client-oriented approach, as well as our attention to detail, will ensure that every aspect of your most special day is carefully planned and orchestrated. We will follow your vision and goal, and be your support throughout the wedding planning process.
This guide is here to help you with your Croatia wedding planning. We've rounded up all the hints, tips, and recommendations for you to have a wedding to remember for a lifetime. Chic Croatia is your wedding planner in Croatia who will always go above and beyond to provide superb service and a high level of expertise.
Here are all the dos and don'ts when it comes to wedding planning in Croatia.
Tip #1: Ask tough questions upfront. Hire a professional wedding planner
Planning any wedding is challenging but planning a destination wedding can be very demanding and stressful. Destination weddings are delicate mostly because you are not familiar with the destination nor you have needed contacts to assist you with wedding planning elements. However, with the right wedding planner, the entire wedding planning process can be smooth, easy, and hassle–free. Make sure to ask selected wedding planners all important questions and get the answers you need, before confirming your wedding planner. Read more about the list of questions here. A professional wedding planner is well-educated and has hands-on experience in all aspects of event planning, from planning, budgeting, catering, entertainment, and overall management and supervision. If you choose to entrust your wedding day to someone who will be your endless support, we invite you to reach out to Chic Croatia, your Croatia wedding planner. From the initial stage until your special day, we will have your back like a true partner. Don't hesitate to drop us a line with more information so we can create a tailor-made proposal that will match your wedding day expectations.
Tip #2: Set a budget and follow it
Figuring out the wedding budget is your first step. For starters, do detailed research and try to get as much information as possible. Setting up your budget is one of the first priorities when it comes to wedding planning. Your budget is the key factor when it comes to selecting a venue, menu choice, and expected number of attendees. However, keep in mind that a professional and experienced wedding planner will be able to provide valuable information on how to cut down costs when it comes to event planning. It is crucial to define your priorities and negotiables, so your wedding planner is aware of the most important aspects when it comes to planning your big day.
Tip #3: Do the research. Find your dream wedding venue that will match your needs and wishes
This is one of the toughest and yet most important decisions you will have to make. Your wedding venue will surely set the tone for the day. It is the place where you will make memories and carry them in your heart for a lifetime. At the same time, your venue of choice will help you choose the theme and ambiance of your wedding. In addition, your guest list is defined by how many people the venue of choice can accommodate, so make sure to take several factors into consideration when selecting a wedding venue.
Here is a list of some of the most popular wedding venues in Split, Croatia. In addition, feel free to explore our ultimate Brac wedding guide, which also includes a list of preferred breathtaking island venues. We are your Croatia destination wedding planner specializing in creating beautiful and memorable events and weddings.
Tip #4: Legalities and Paperwork
As your Croatia destination wedding planner, Chic Croatia will assist you in handling all legalities and paperwork in order for you to have all the proper documents. Symbolic weddings are easier to organize than legal or religious ceremonies. However, keep in mind that symbolic weddings are not legally binding. Religious and civil ceremonies require more paperwork and it is crucial to follow all the steps in order to obtain your marriage certificate. We will provide all the necessary information about a civil, religious, or symbolic ceremony, as well as advise you on what paperwork you'll need.
Tip #5: Do the site inspection
Planning a destination wedding is exciting; however, it can also be overwhelming and challenging. To make sure you're on the same page with your planner, we highly recommend you plan and do a site inspection of the venue and the destination of your choice. Also, it is a great opportunity to meet your destination wedding team and confirmed suppliers. Get on top of your site inspection questions and important info you should ask. We invite you to go through our guidelines and recommendations when it comes to planning a site inspection.
Tip #6: Choose your vendors on time
The selection of vendors is one of the most important decisions you will have to make during your wedding planning. Chic Croatia tip: do the research early, ask for your wedding planner's advice, and make your decision early in the process. In the post covid era, the destination weddings market has witnessed a significant rise, so many of the vendors, and planners too, get booked up well in advance. Vendors include florists, DJs, sound and light technicians, photographers, and many other associates that are crucial for your wedding.
Tip #7: Incorporate local cuisine into your wedding menu
In coastal Croatia, seafood specialties and traditional cuisine are an essential part of Croatian cuisine. From small appetizers and cold salads to famous Adriatic-style risottos and grilled first-class fish, traditional Croatian cuisine is one of the best cuisines in the world. We invite you to get to know Croatian food and find out more about Croatian specialties in one of our recent blog posts.
Tip #8: Ensure safe transportation of your wedding dress
Make sure your wedding dress safely arrives at your wedding destination. Ask your selected airline what their options are for bringing the dress with you. Have it professionally packed and enquire ahead about ways to send the dress abroad. You can consider several options to ensure your dress arrives safely to the destination: you can opt to have it in your carry-on, store it in an on-board closet, or consider shipping the dress before your arrival.
Tip #9: Plan activities for your guests
Chic Croatia, your wedding planner in Croatia, will plan and coordinate your pre-wedding parties, events, and activities. We will recommend the best activities and attractions that should be included in your itinerary. Our team will coordinate all your guests' activities and daily trips, making sure it will be a wedding to remember. Croatian destinations offer Mediterranean experiences, featuring a chic, rustic, or luxurious vibe. We can incorporate various tours and special activities in each of the destinations to ensure a unique experience for your guests. Contact us today for your custom-made travel itinerary.
Tip #10: What is important to you?
Don't lose sight of the big picture. And that's the vision of your big day. Prioritize, decide what is important to you, and re-evaluate it all. Don't let your wedding vision get out of your focus.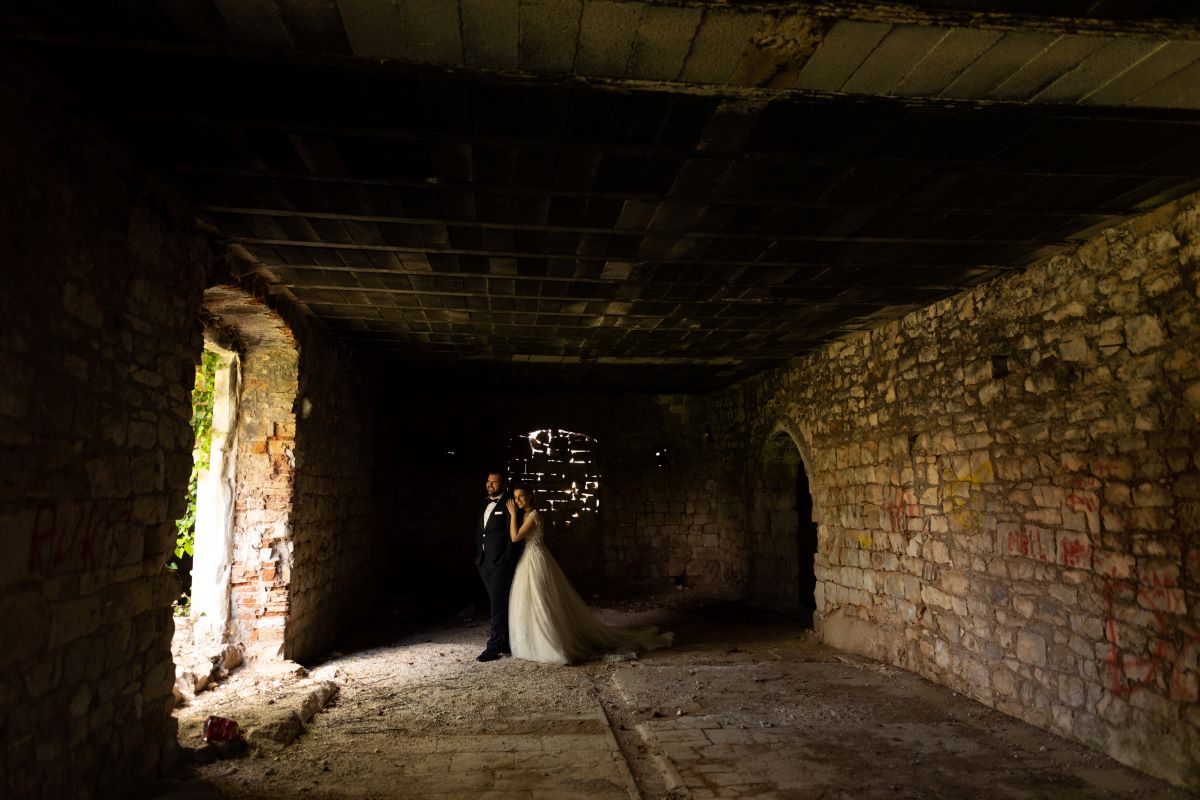 Tip #11: Always have a backup
Croatia is widely recognized as one of the top wedding destinations, primarily because of its nice weather, unique attractions, breathtaking wedding venues, magnificent coastline…Even though the weather is usually mild and sunny from May to September, keep in mind to always have a backup option, in case of bad weather conditions. Chic Croatia will always provide a backup plan for a list of our recommended venues.
Tip #12: Handling payment
Keep in mind that most of the vendors will require upfront payments or deposit payments. Also, we suggest you establish a timeline in order to follow your payments and expenses. If you'd be making cash payments abroad, investigate all options about cash withdrawal on-site. Also, investigate all options about transferring money overseas, prior to making deposit payments.
Tip #13: No tip, just a reminder to have fun
It is your wedding day, so don't forget to have fun and enjoy it. Chic Croatia, your Croatia wedding planner, will support and provide assistance throughout the destination wedding planning process. Drop us a line and we will be happy to help you with the wedding planning process.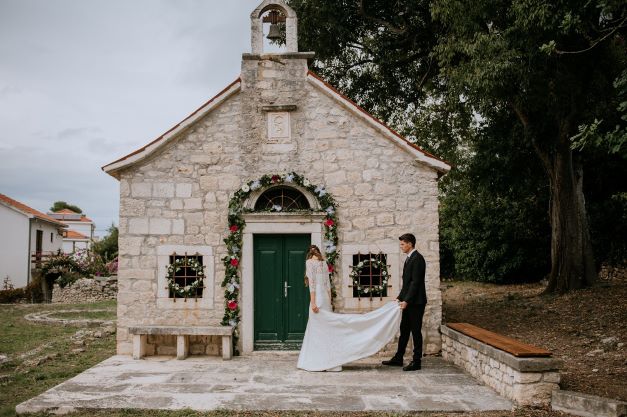 Chic Croatia has an individual approach to each client with a fresh perspective, offering our ultimate dedication, support, and long-term partnership. Reach out to us for a tailor-made proposal based on your personal preferences and ideas. We would love to hear from you – your vision, your goals, and your expectations. We would love the opportunity to help you plan your wedding day, and assist you in the weeks and months leading up to your big day.