Your wedding planner in Croatia will support and guide your entire wedding planning process, from the initial stage until your wedding day. Finding a wedding planner who will support your wedding planning process in Croatia is not an easy task. In this article, you will learn more about the list of key questions to ask your potential wedding planner in Croatia.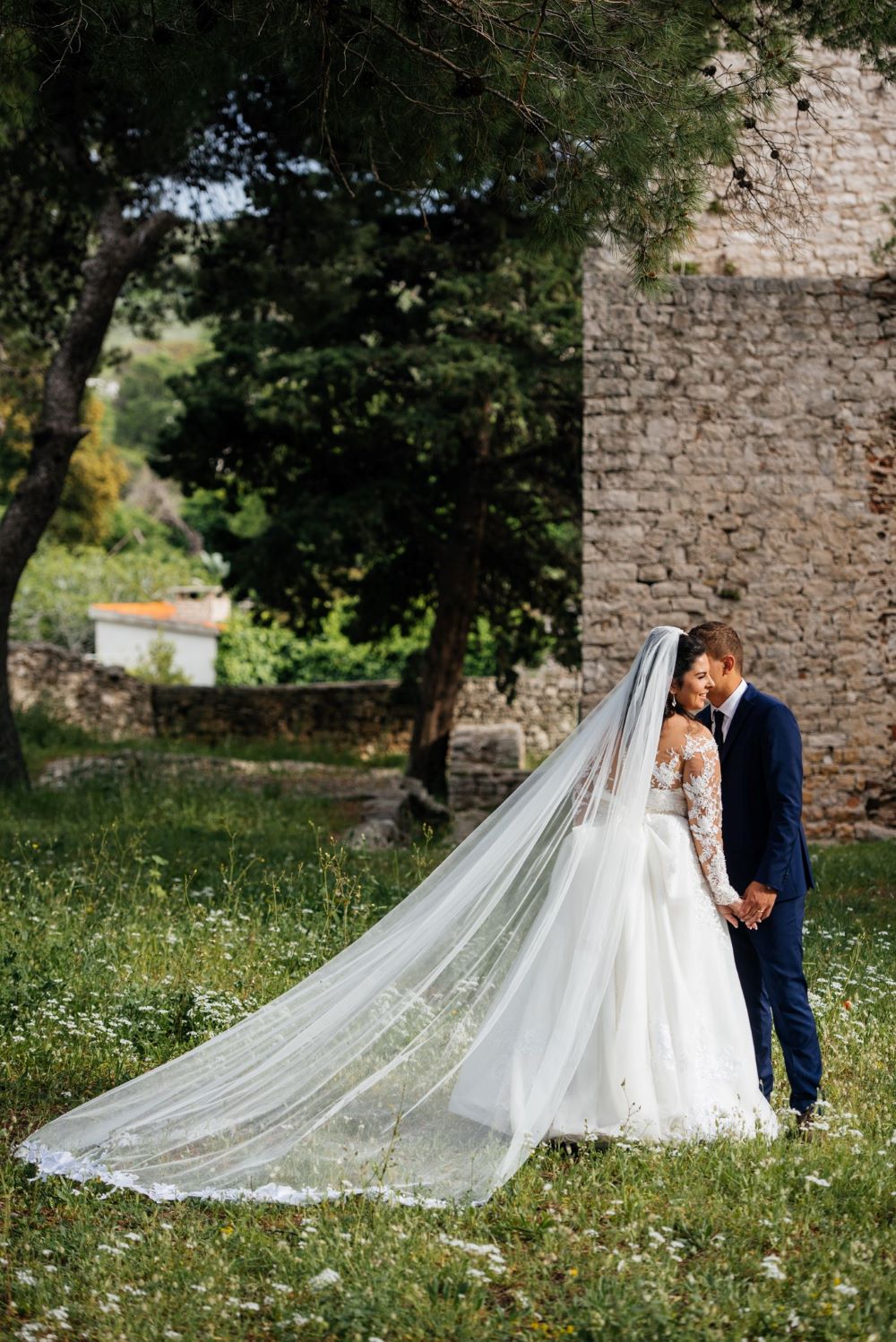 Planning a wedding is one of the most demanding and challenging events in a person's life. That is one of the reasons why couples hire a wedding planner. Usually, wedding couples not only look for a planner who will design, plan and supervise the entire process but also be by their side and support their decision-making. When it comes to destination wedding planning, it is crucial to find professional advice and help.
Wedding planners aren't one-size-fits-all
We advise you to ensure your wedding planner fits your wedding vision and budget. But most importantly, have a call or a meeting with your potential wedding planner to discuss the essentials of your wedding vision. Finding the right fit is so important. Discuss the overall wedding vision. It is crucial you have a true connection with your wedding planner, so you feel relaxed and open to sharing everything that you feel is important to you. We can't stress enough the importance of this part.
We've come up with a list of questions to ask your potential wedding planner in Croatia:
– What services are included?
– What is your experience? Make sure to enquire about your wedding planner's experience and the list of references.
– Mention your wedding budget. Enquire if your potential wedding planner can work with your budget.
– Do you have our wedding date open? Confirm the wedding date and venue location as soon as possible to make sure you have priorities sorted and confirmed. Discuss all the pros and cons with your potential wedding planner.
– Have you worked at our preferred venue before? If not, make sure that your potential wedding planner is able to do a site visit to ensure smooth wedding planning.
– How many weddings do you do a year/season? Will our wedding be the only one you handle on the selected date?
– Do you provide a wedding day coordination as well?
– Will we sign a contract? If not, this is a red signal. Signing a contract and defining the main points is highly advisable.
– What are your business hours? Are you flexible in terms of the meeting time? Do you have fixed times when you hold the meetings?
– What is the deposit amount you require?
– Can we expect additional expenses along the planning process?
– What is your cancellation policy?
– What is the most difficult situation you encountered as a wedding planner? What is the biggest challenge you've ever faced?
Here we provide answers to common questions couples usually ask us about Chic Croatia.
Chic Croatia, your wedding planner in Croatia, will support and guide your Croatia wedding planning so you can fully enjoy the wedding planning process and your big day. We invite you to drop us an email and get in touch for a free quotation.
We're sharing a few of our favorite blog posts to assist your wedding planning in Croatia.
Explore top Croatia wedding venues here.