Weddings in Croatia 2024 guide:
your wedding planning journey starts here
Everything you need to know about how to organize a dream wedding in Croatia
In recent years, weddings in Croatia have gained popularity with more and more couples choosing to get married somewhere on the glorious coast of Croatia. The decision of where it is going to be is just as difficult as working on the list of attendees or deciding on the date. Often emphasized as one of the most beautiful wedding destinations, Croatia is truly Europe's gem.  So why not put the wedding stress aside, invite your family and friends, pack your wedding dress, and celebrate romance in beautiful Croatia?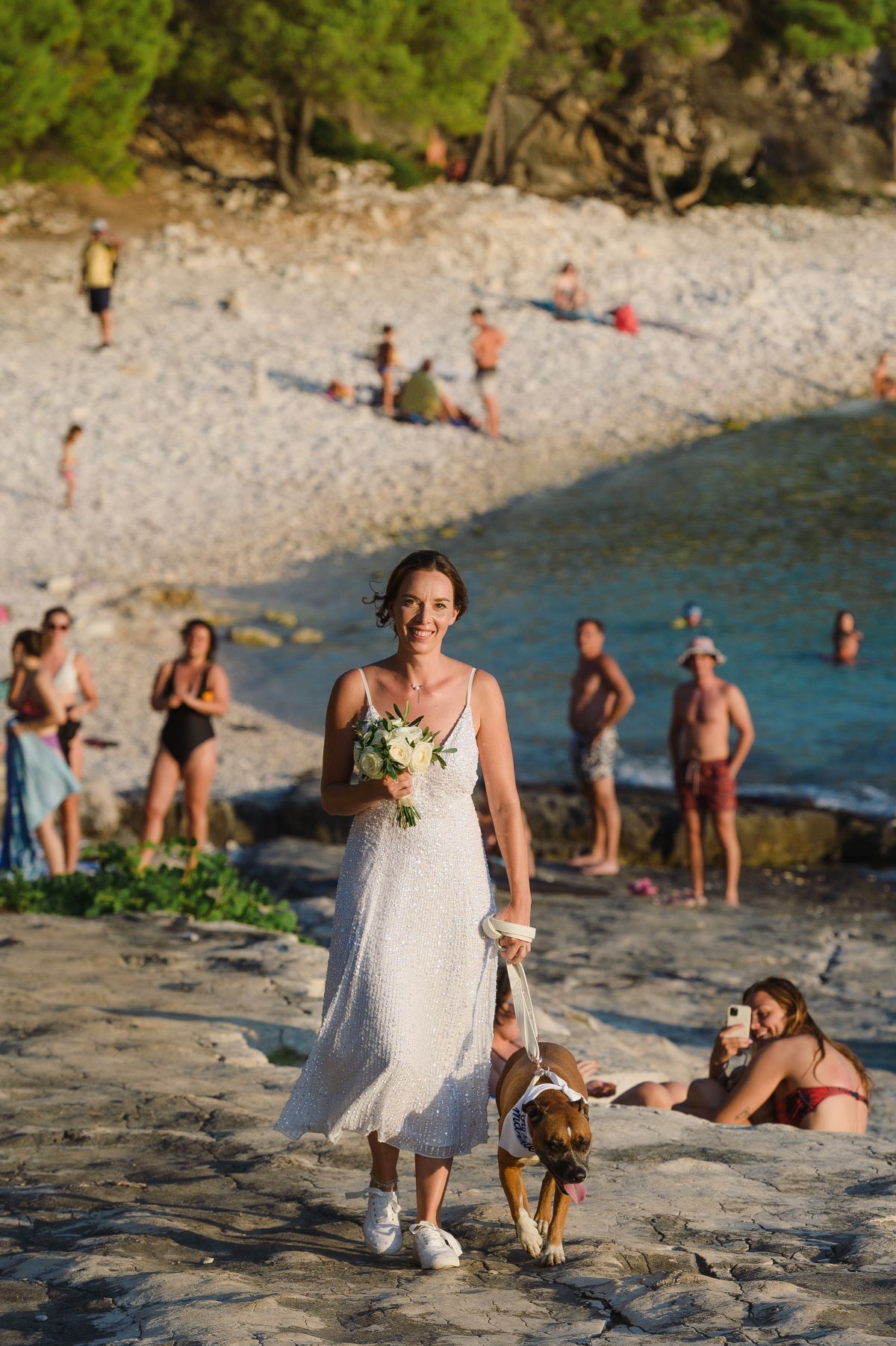 Planning a destination wedding in Croatia can be intimidating, but we will be by your side and support your wedding planning. Chic Croatia wedding planner specializes in planning unique destination weddings in Central Dalmatia, covering the area of the islands of Brac, Hvar, Solta, and Vis, as well as the cities of Split, Sibenik, and other wedding destinations in the central part of Dalmatia. We have gathered all the important advice and information for your upcoming wedding in Croatia.
Table of contents:
Top five reasons why Croatia is the ultimate wedding destination
Wedding planning process
Choose a wedding destination in Croatia
Three types of common wedding ceremony
Top wedding locations in Central Dalmatia
Croatia wedding traditions
Chic Croatia tips and recommendations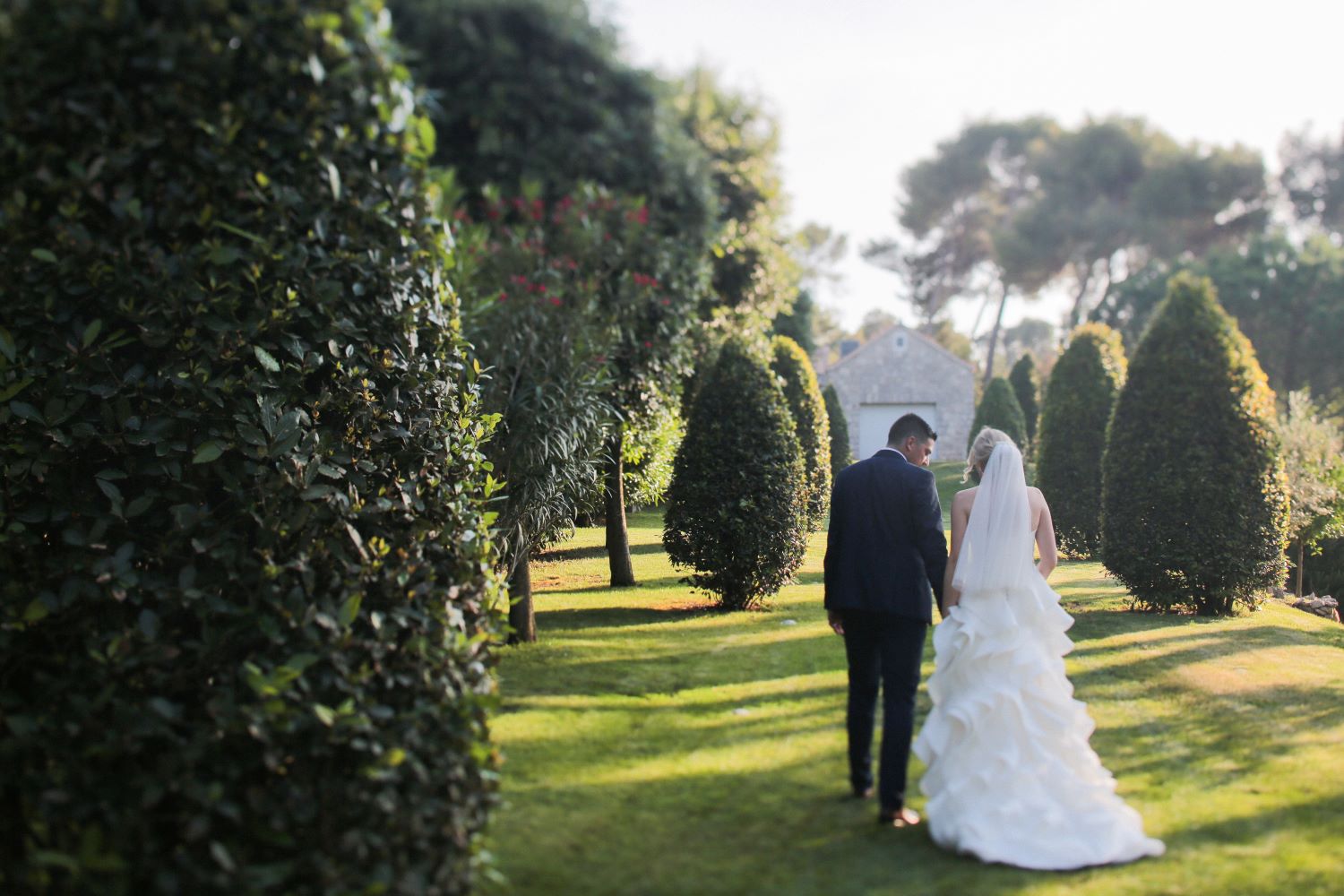 TOP FIVE REASONS WHY CROATIA IS THE TOP WEDDING DESTINATION
Croatia has it all
From historical, ancient castles to the romantic, seashore wedding venues, promising a true wedding fairytale. There are numerous breathtaking wedding destinations to choose from. You can choose from a range of beach venues, inland locations, to the actual Game of thrones filming venues.
We'd love to mention only a few awe-inspiring destinations – chic Croatian islands, the city of Split, and Plitvice lakes.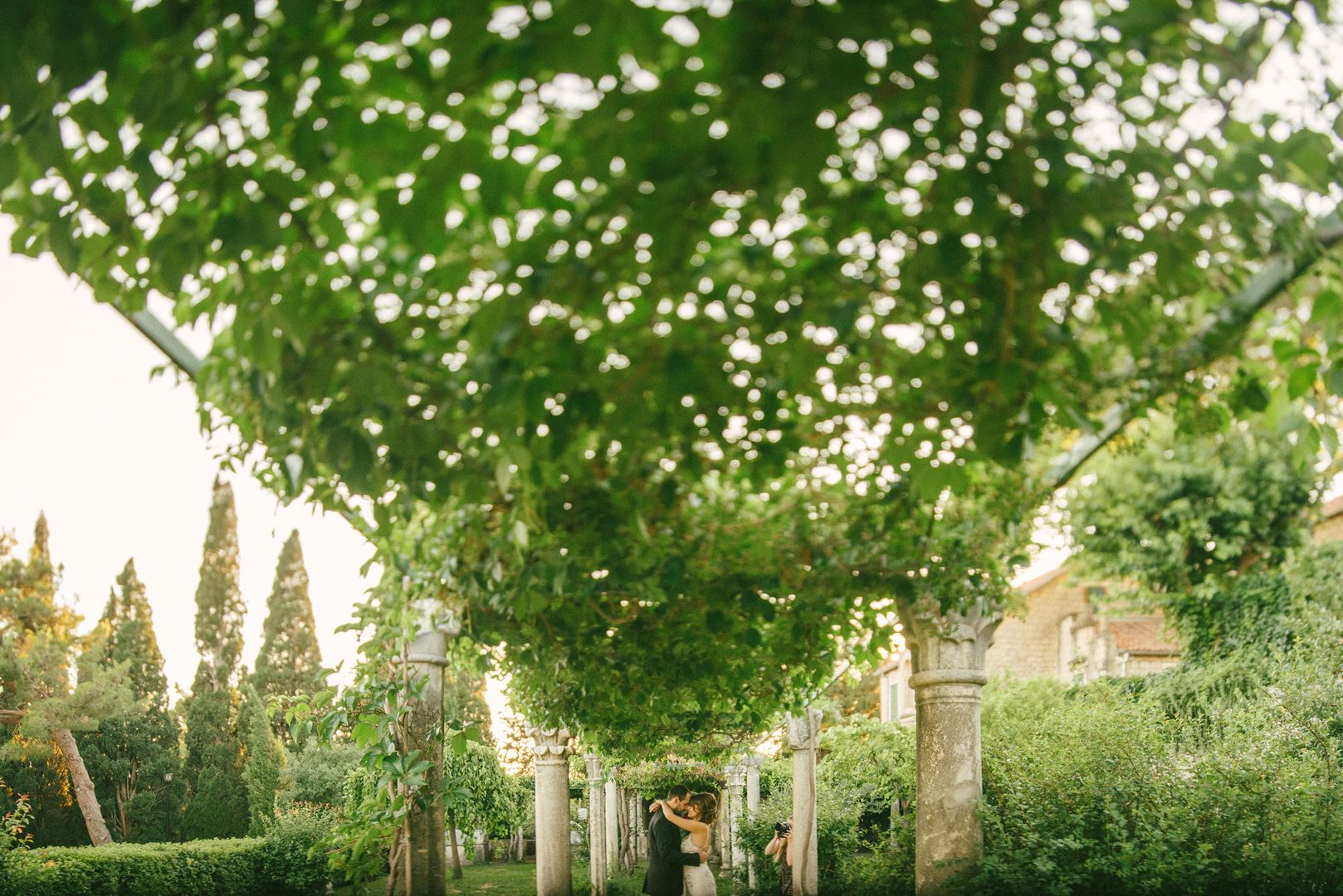 Out-of-this-world locations
We have visited every destination and have personally hand-picked every wedding venue to assure that your wedding will be planned and orchestrated with care. Whether you say I do on top of the mountain or surrounded by vineyards or olive trees, you will have several options to choose from and create the wedding of your dreams. Follow this link to find out more about top Croatia wedding venues.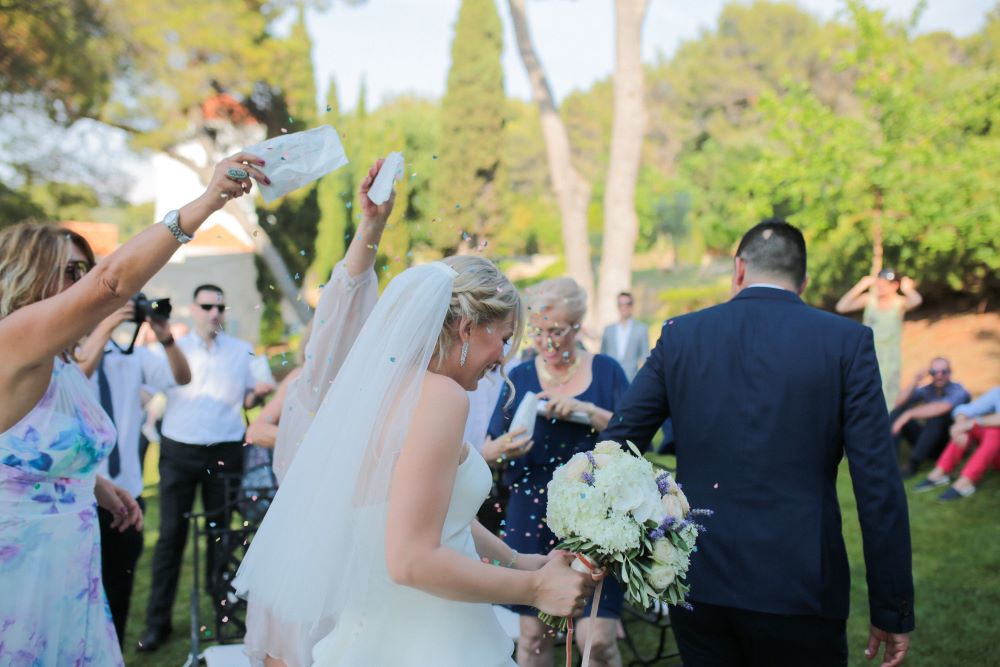 Fantastic food and wine
Did you know that traditional Croatian Mediterranean cuisine is one of the best cuisines in the world? 'This is world-class food, world-class wine, world-class cheese. The next big thing is Croatia' commented the famous late chef Anthony Bourdain.
Croatian cuisine has been influenced by Roman and Greek cuisine, offering a variety of traditional Mediterranean dishes with a twist. We have gathered a list of must-taste Croatian dishes that will leave you wanting more.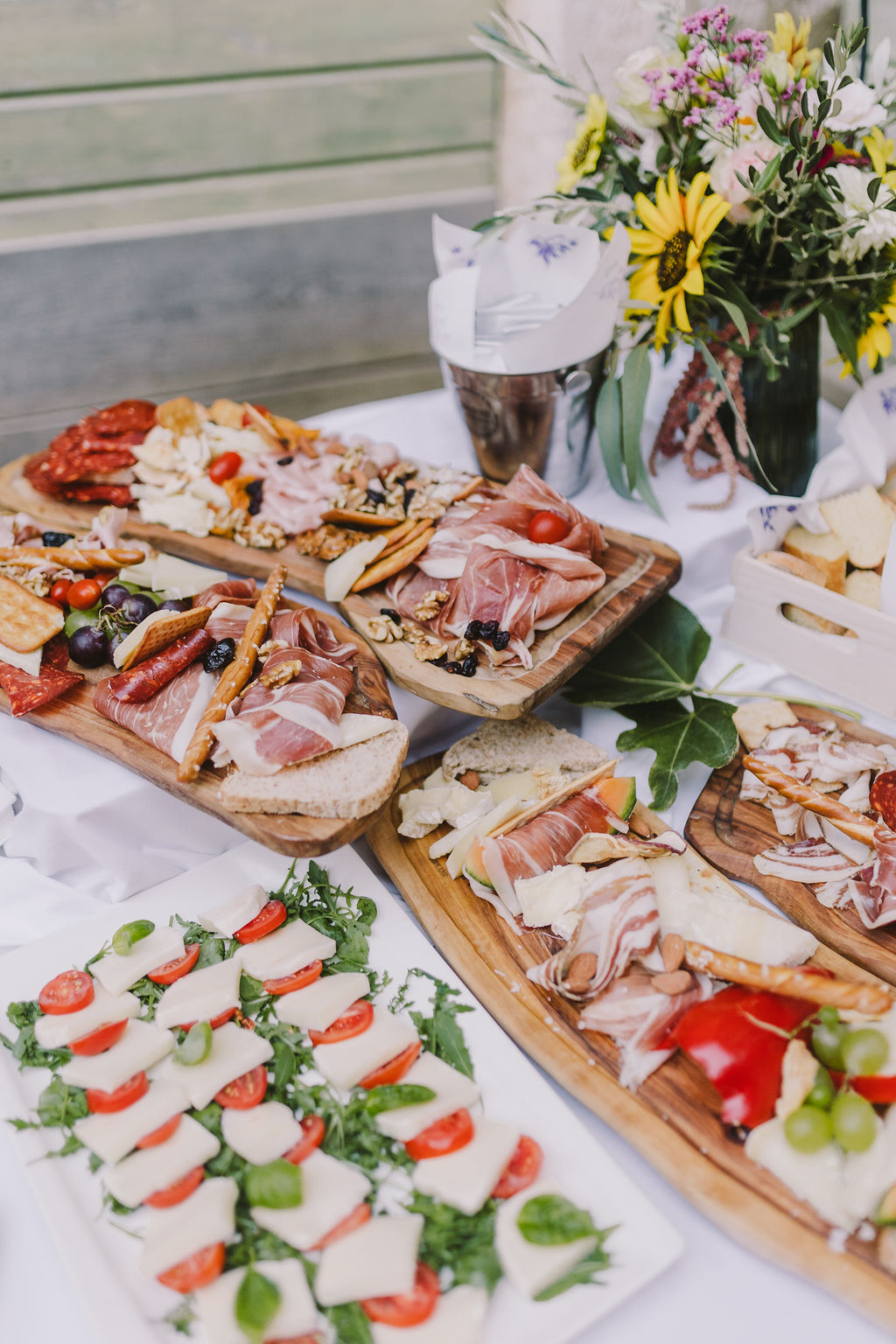 Chic vibe
What we love the most about Croatia is its chic vibe – there's something magical about it. Moreover, the overall Croatia experience is guaranteed to leave you enchanted and you'll keep coming back for more. That's why many couples decide to return and say I do in one of the many breathtaking wedding destinations in Croatia. To continue, the famous Vogue Paris magazine singled out the Zlatni rat beach of the island of Brac and the city of Bol as one of Croatia's most loved summer spots; as well as Glamour magazine featured a story 'Best hen do destinations in the world'.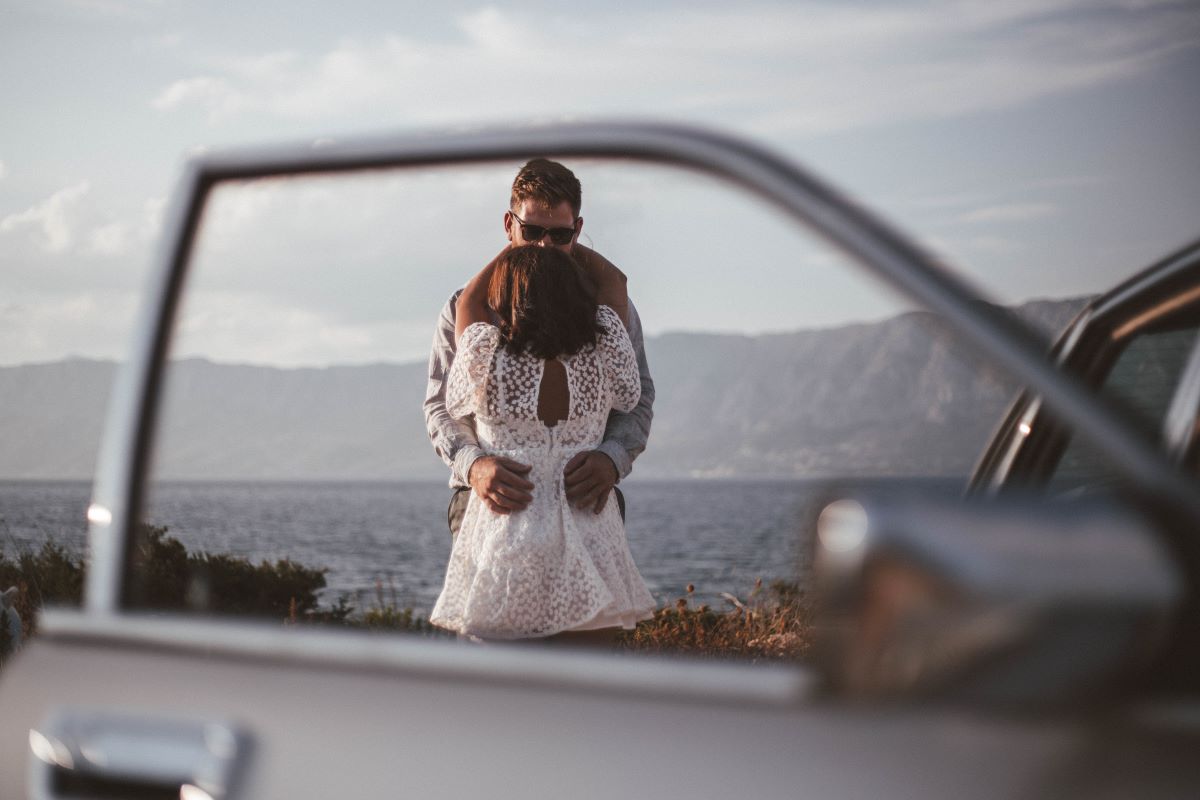 Sunny and warm wea
ther
Croatia has a Mediterranean type of climate with dry, hot summers and mild winters. Summer temperatures range on average from 28 to 35°C with plenty of sunshine. During springtime and summer, Croatia's weather is ideal for beach lounging and spending time outdoors.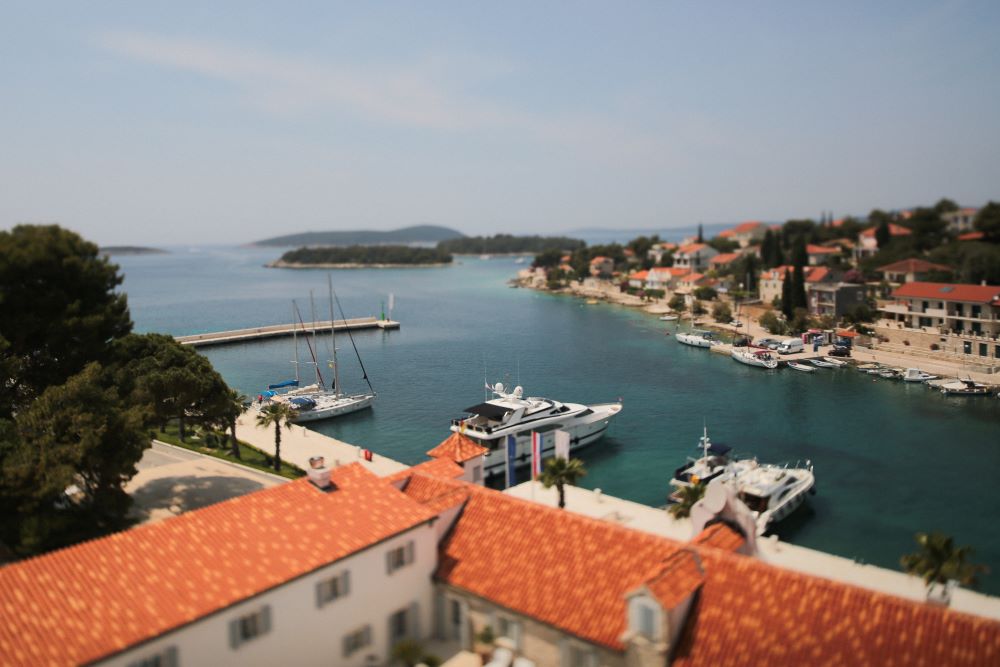 WEDDING PLANNING PROCESS
Just got engaged? Plan to have a destination wedding in Croatia? What are your next steps?
To begin, we suggest defining and discussing your wedding vision. How do you envision your most special day? What is important to you as a couple? Your priorities are to book your wedding planner on time and choose your wedding date and wedding location.
Lots of research is ahead of you. We suggest getting in touch with several wedding planners in Croatia and deciding which one is the one that best matches your style, value, and expectations. To continue, your wedding planner is a person you will entrust to plan and organize your most special day so make sure you're the right fit. Talk and discuss the most important elements of your wedding in Croatia.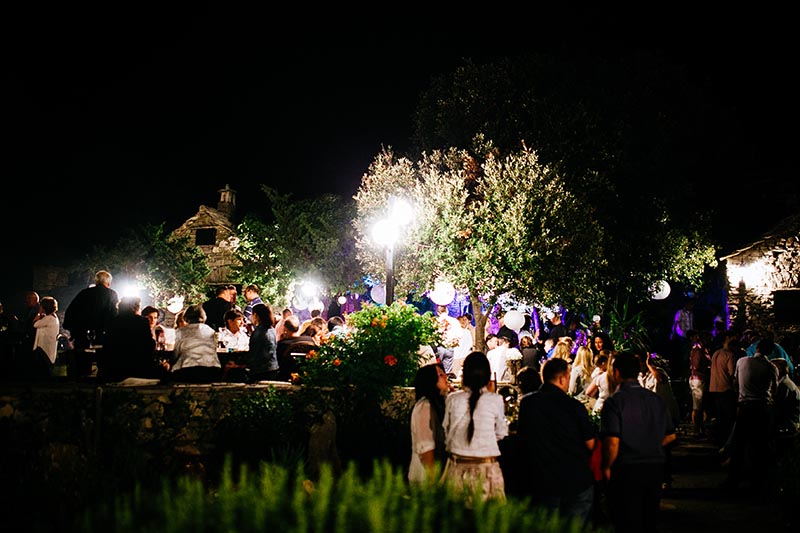 To continue, we suggest defining your wedding budget at the beginning of the wedding planning process. This is also one of the crucial aspects of planning a wedding. The biggest portion of your wedding budget will go to the wedding venue, so make sure to get preliminary information on costs and charges in different destinations in Croatia.
Everyone's priorities are different so make sure you have defined the most important aspects of your wedding planning.
We invite you to reach out to us directly, we'd love to help. Coordinating your wedding in Croatia is about to get a lot easier with the assistance of the Chic Croatia wedding planner.
CHOOSE A WEDDING DESTINATION IN CROATIA
There are several factors to take into consideration when choosing your wedding destination in Croatia. First outline all the destinations that are appealing to you and then narrow down your choices. Consider your budget as well as where your guests are arriving from. The destination must be easily accessible, especially if you'd be having a mid to large-size party. Keep in mind any possible travel or visa requirements.
Furthermore, consider your wedding date and wedding season, and try to pick a destination that will be appealing to your guests. Your wedding guests will love the opportunity to extend their stay and will often combine a wedding with a five or seven-day vacation. 
We cannot include all the wedding destinations in Croatia, but we are highlighting the most popular wedding destinations in Croatia:
Central Dalmatia
Chic Croatia plans, designs, and coordinates weddings in the area of Central Dalmatia, including the islands of Brac, Hvar, Solta, and Vis, as well as the cities of Split, Sibenik, Trogir, and other destinations. Central Dalmatia is positioned in the southern coastal region of Croatia, from Zadar to Makarska, including the nearby islands. All destinations and cities are positioned close to the Split airport. The Airport of Split has many direct routes to major European destinations. 
From magnificent beach venues to historical castles, this region offers endless wedding options for a spectacular wedding in Croatia. Take the first step in making your Croatia wedding dream a reality.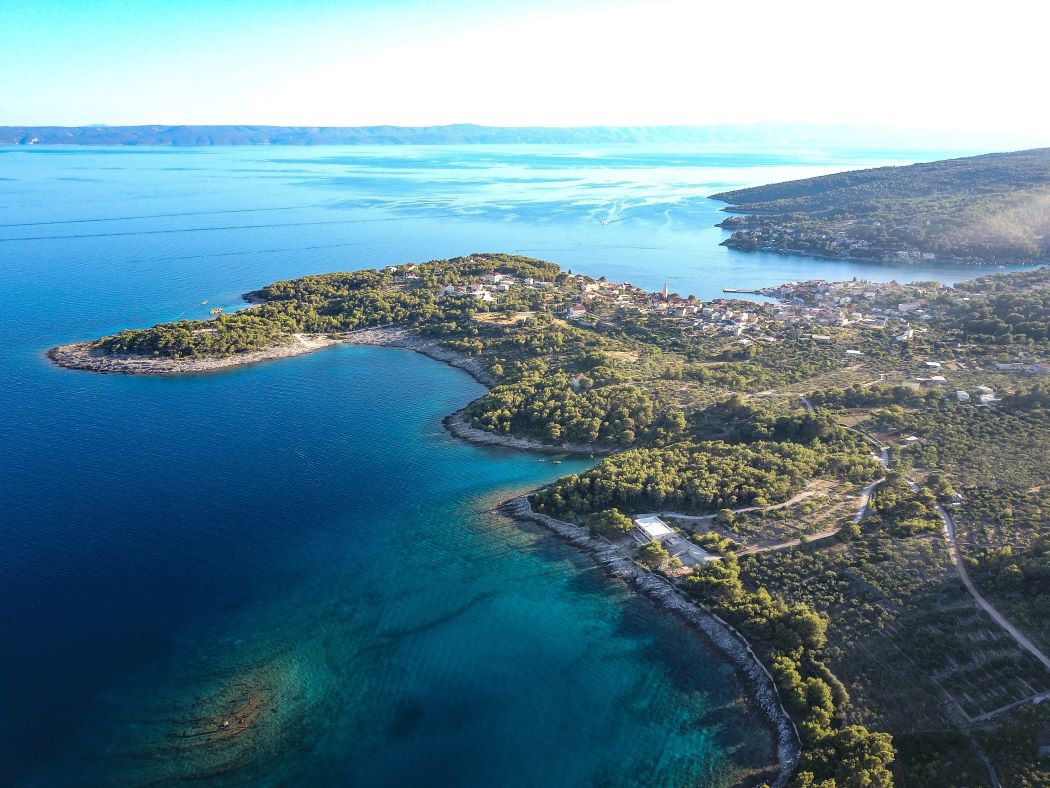 Istria
it is the largest peninsula in Croatia positioned in the country's northeast. Famous for its cuisine and wine experience, beautiful landscapes, and many attractions, Istria is one of the most popular travel destinations in Croatia. There are many incredible wedding spots and venues in Istria to choose from for your memorable wedding in Croatia.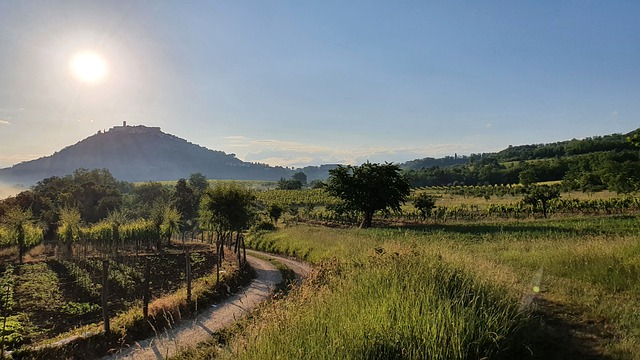 Dubrovnik
Whether you're dreaming of a medieval fortress wedding or a chic garden wedding, the pearl of Adriatic has got you covered. Undeniably, this is one of the top wedding destinations in Croatia and worldwide. Dubrovnik is known as the Pearl of the Adriatic and is one of the most popular destinations on the Adriatic coast. Furthermore, it features many unique and distinctive wedding venues, such as Sponza Palace, Rectors Palace, the historical Lazareti complex, and many others.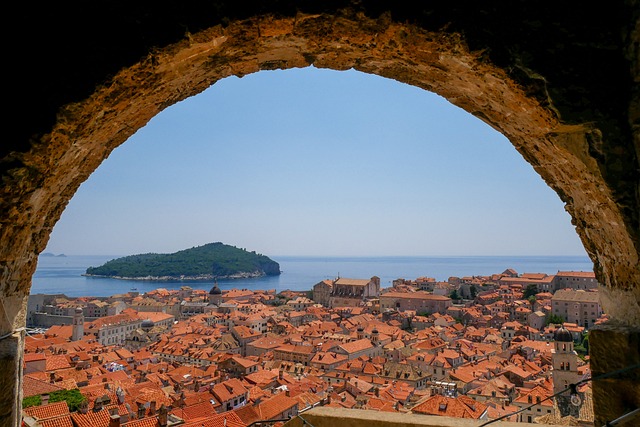 THREE TYPES OF COMMON WEDDING CEREMONY
You can choose between a civil or church ceremony, or decide to have a symbolic ceremony organized, depending on your taste and wishes. 
Church ceremony
The majority of churches in Croatia are Roman catholic. There are many breathtaking churches and chapels in Croatia to choose from for your ideal wedding ceremony site. Please keep in mind that a religious wedding is not legally binding, so you will have to register your marriage legally. Most of the church weddings in Croatia need to take place inside; it is only possible to organize a church wedding outside on rare occasions. A few of the most important points when it comes to a church ceremony are:
– Announce your wedding plans to your local priest
– Obtain a Nihil Obstat document/ a declaration of no objection and have it sent to the bishop's office in Croatia. This is a 'must-have' document if you plan to have a wedding outside of your parish
– Get the documents on time and have them delivered to the Bishop's office in Croatia ( prenuptial investigation form, wedding permission letter)
– Take a pre-marital course, if required by the parish    
Chic Croatia will answer all your church-related questions and assist you throughout the wedding planning process.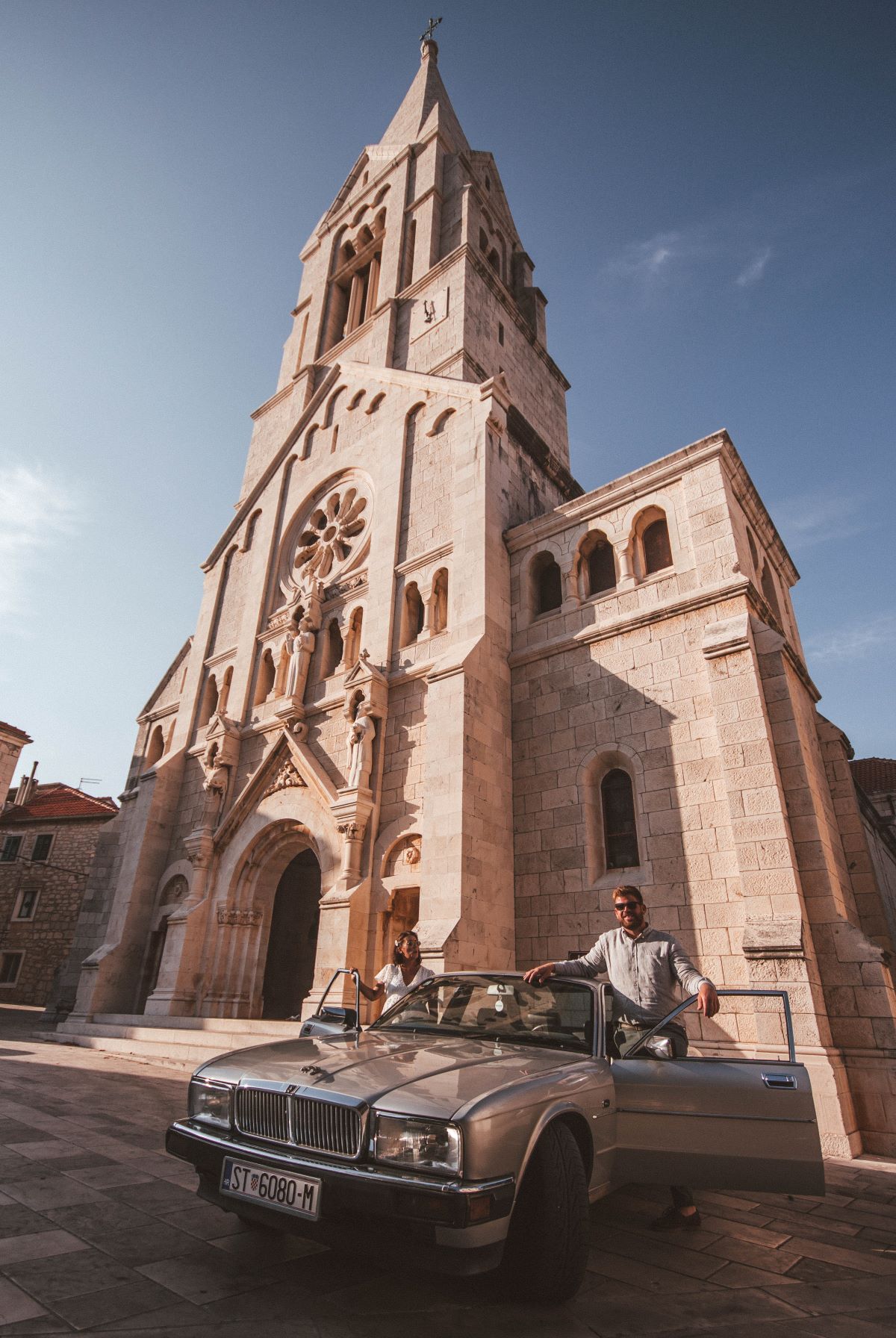 Civil ceremony
A civil ceremony is the only legally binding wedding ceremony in Croatia. It is officiated by the Croatian legal authority (Registrar's office officiant) either at the registrar's office or at one of the breathtaking venues. The wedding officiant is located in each of the municipalities. Find out more here about the legal requirements to have a marriage in Croatia https://bit.ly/3Z5ffKS 
Below is the only brief information regarding the required documents, however, we invite you to share with us your nationality/residency details and we will double-check all the necessary steps with the Registrar's office, as often required documents differ from one country to another. You will preliminary need the following documents:
– Valid passport 
– Birth certificate 
– Certificate of free-to-marry status  
– Attend a meeting at the Registrar's office a few days before the wedding
– Court-appointed translator for the ceremony
The documents must have an Apostille stamp and need to be translated into the Croatian language. To be on the safe side, we suggest that all documents be delivered no later than 20 to 30 days before the wedding date.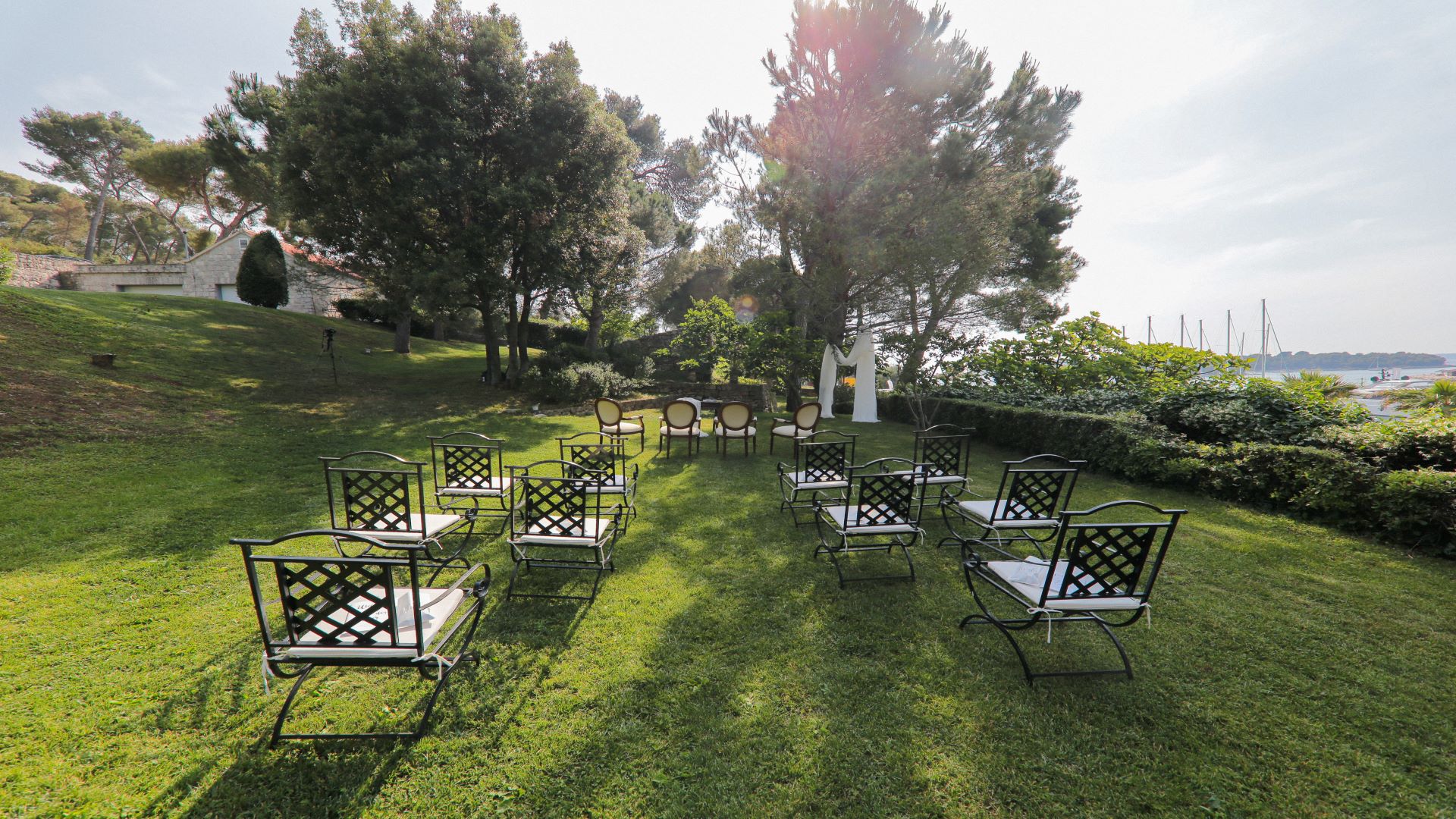 Symbolic ceremony
A symbolic ceremony is the easiest solution for couples who plan to do a civil or a church ceremony back home, and at the same time have a fun and memorable ceremony abroad. Chic Croatia will guide you through planning every step of your symbolic ceremony in Croatia. A symbolic ceremony usually lasts 15 to 20 minutes, and it includes a welcome, a few readings, and the final blessings. This ceremony is not legally binding. 
TOP WEDDING LOCATIONS IN CENTRAL DALMATIA
City of Split
Positioned in the heart of Central Dalmatia, the city of Split is a vibrant port city, with its famous promenade Riva, charming cafes, and numerous attractions.
We would like to highlight the following wedding locations and venues: Mestrovic gallery, Villa Dalmatia, numerous churches and chapels, and small, intimate restaurants. Much of Split's appeal comes from its chic old town and narrow alleyways filled with history. More information about weddings in Split is available here.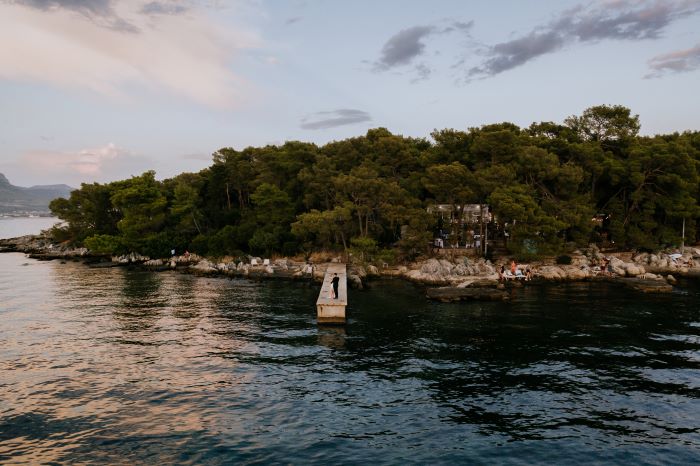 Trogir
Positioned west-north of Split, Trogir is one of the oldest towns in Croatia, renowned for its fortified walls, unique architecture, and spectacular monuments. Trogir's historical old town got its place on the UNESCO heritage list. Rich in history and culture, medieval Trogir is also sometimes referred to as the 'Little Venice of Dalmatia', for its numerous alleys and streets.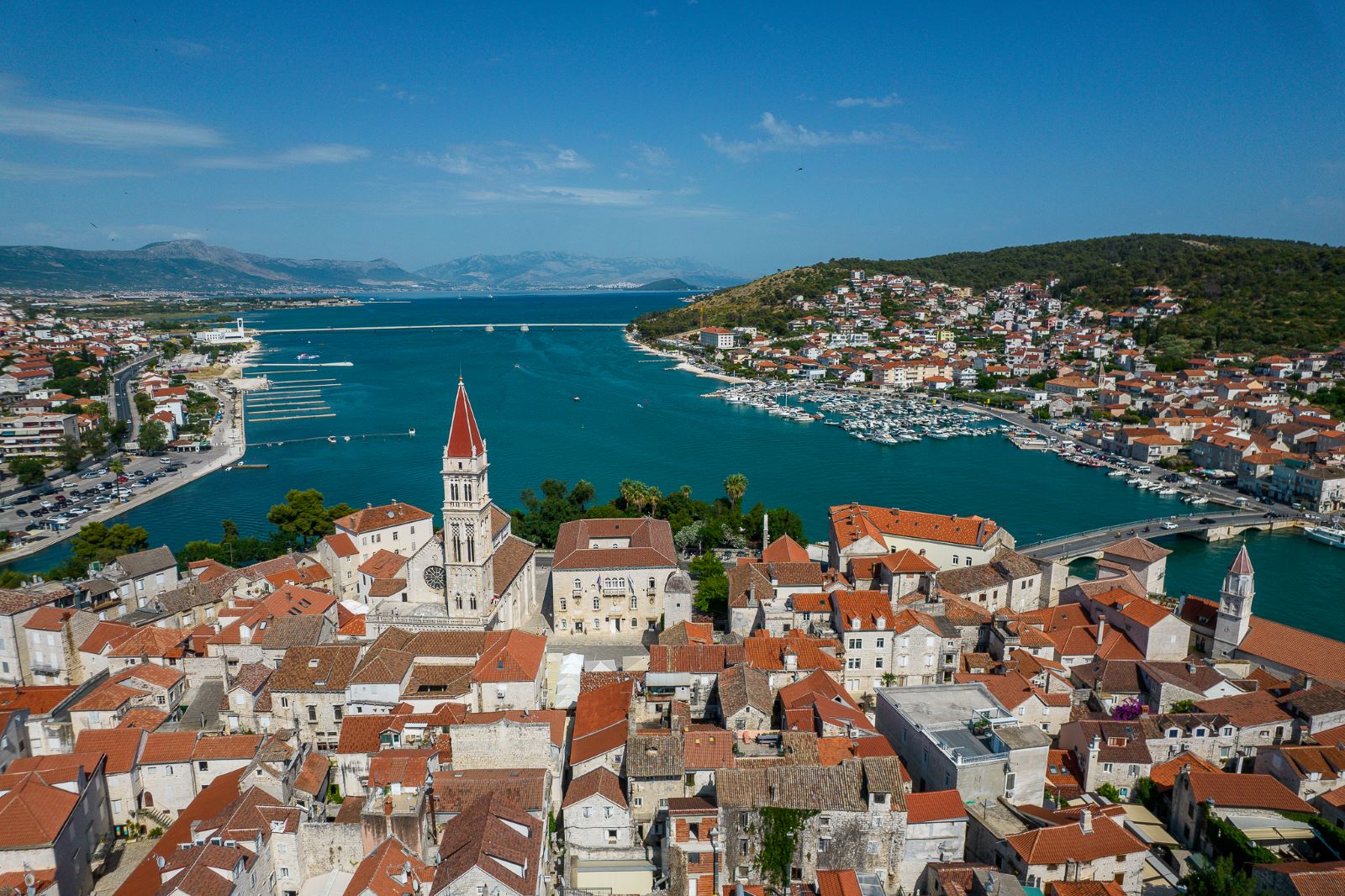 Island of Brac
One of the largest islands in Croatia, Brac is easily accessible from the mainland. The island is known for its olive tree groves and high-quality olive oil. Among the island's top attractions are numerous hiking sites, fantastic cuisine, and wine. It is difficult to highlight all our favorite wedding venues, so let us mention only a few: mount st Vid, Zlatni rat beach, small village Dol and many others. The complete guide you can find at the following link. Chic Croatia wedding planner is located on the island of Brac so we have a special love for this charming island oasis bursting with history and tradition.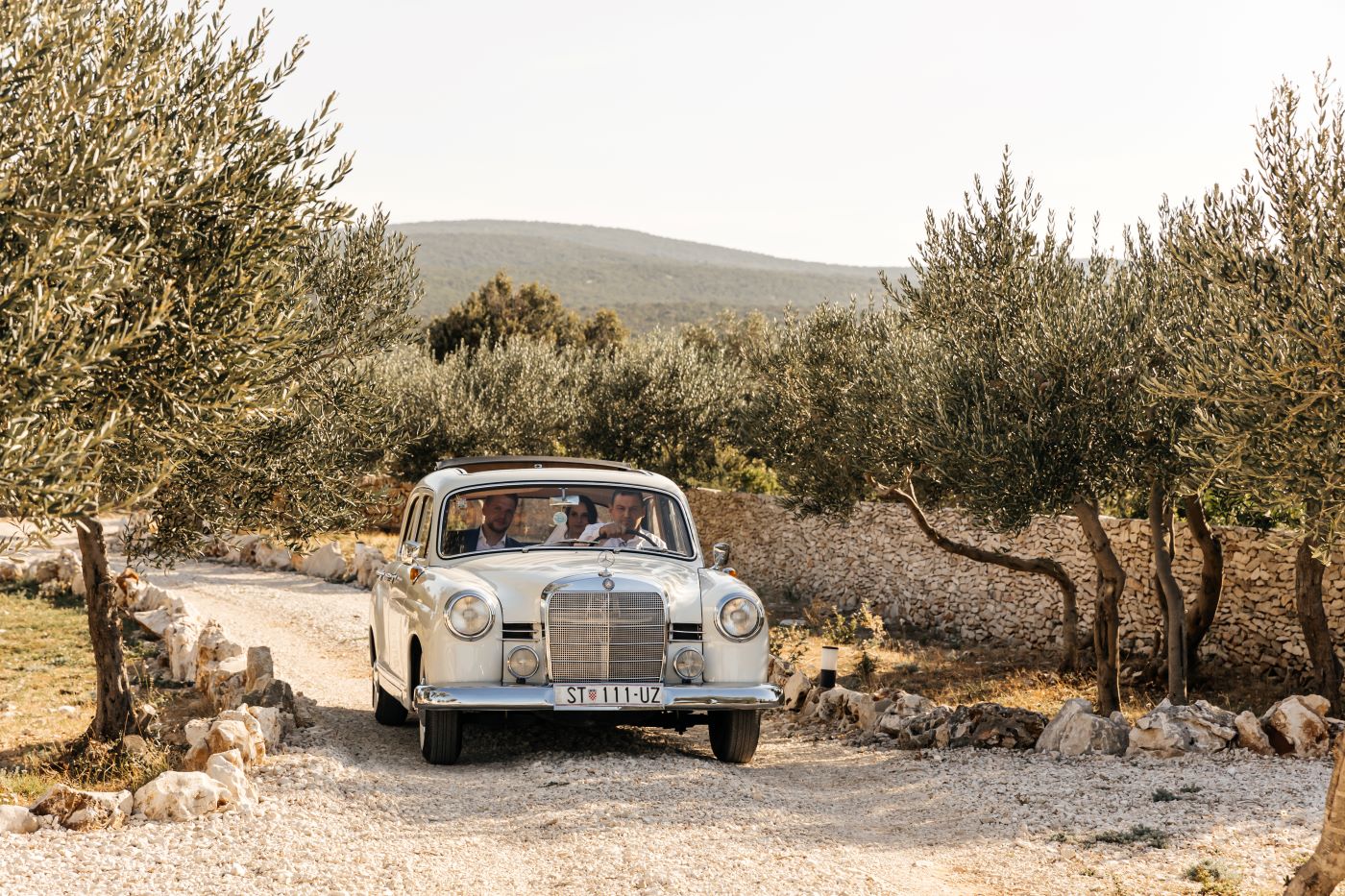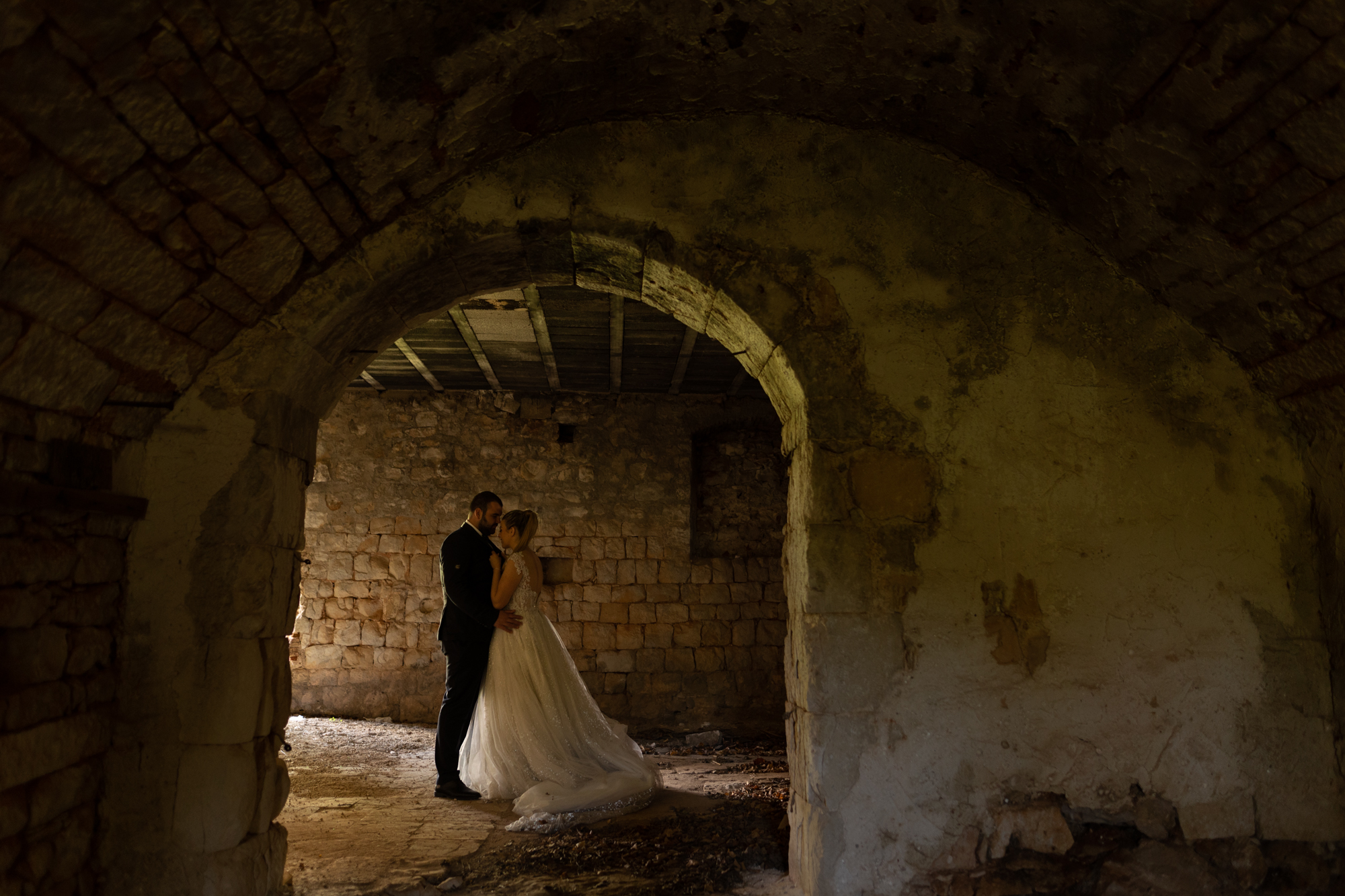 Island of Hvar
With an average of 2700 hours of sunshine per year, the island of Hvar is the sunniest island in Croatia. Due to warm weather, picturesque coves, unique attractions, hip bars, and a chic island vibe, the island is known as one of the most popular islands in this part of Europe. Furthermore, it is recognized as one of the top luxury wedding destinations in Croatia. A few of our favorite wedding locations on the island are: fortress Fortica, Franciscan monastery, and the summer residence of the poet Lucic.
Island of Solta
This picture–perfect Croatian island is a green oasis mostly popular amongst experienced sailors and day small boat cruisers. The island is brimming with beaches, green and lush forests, and Croatian authenticity. There is nothing that can top the Mediterranean laid-back vacation, full of charm and unique experiences. The recommended wedding venue is Martinis Marchi heritage hotel, one of the most notable hotels in this part of the Croatian coastline.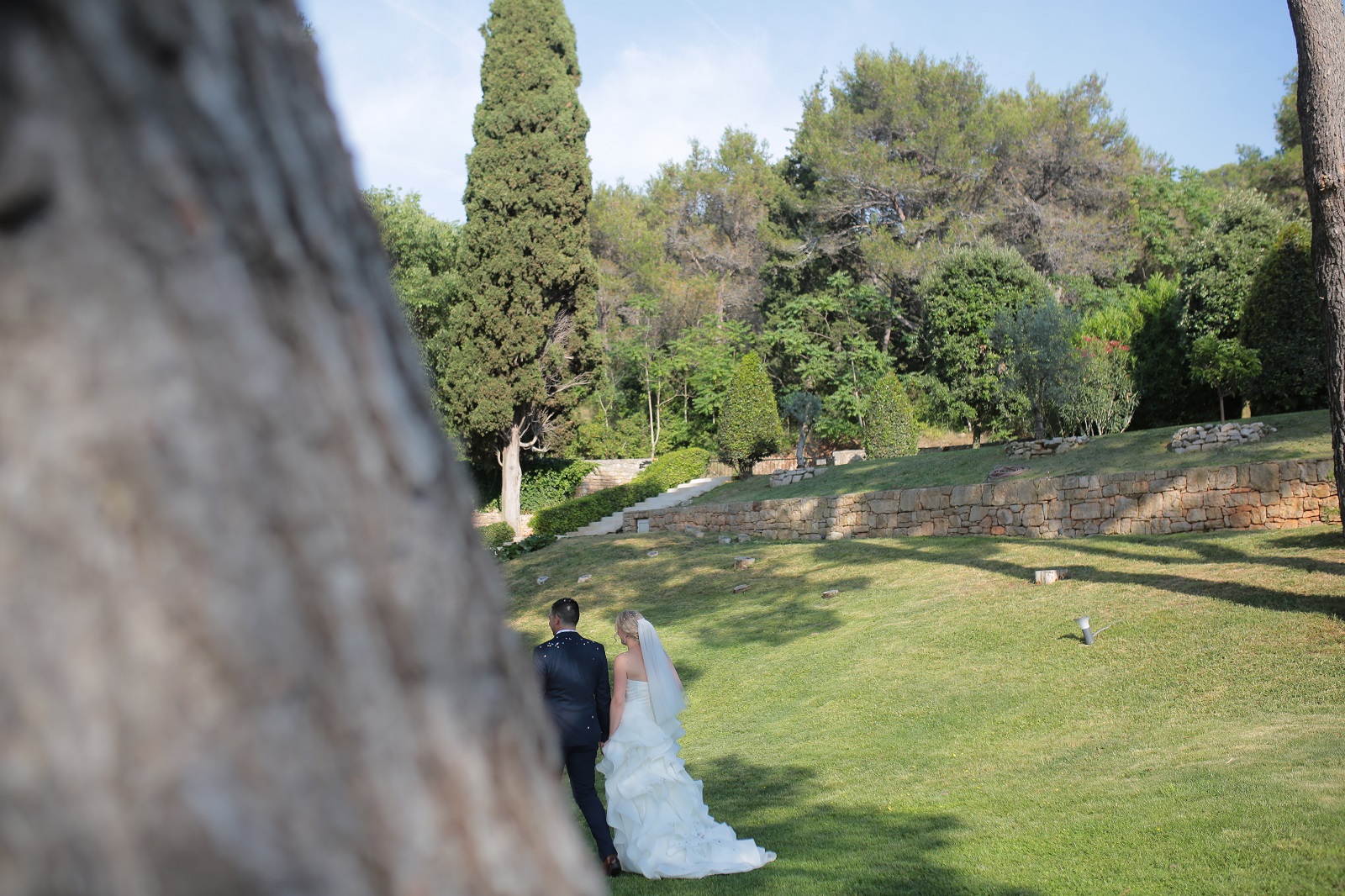 Island of Vis
To conclude, one of our favorite and most charming islands is certainly the island of Vis. Ideal for small to mid-size wedding celebrations the island of Vis attracts romance-seekers and adventurous souls. Recommended venues include the famous Fort George overlooking the open seas and bay of Vis, Lola restaurant, Srebrna beach, Hum hill, and many other spectacular venues.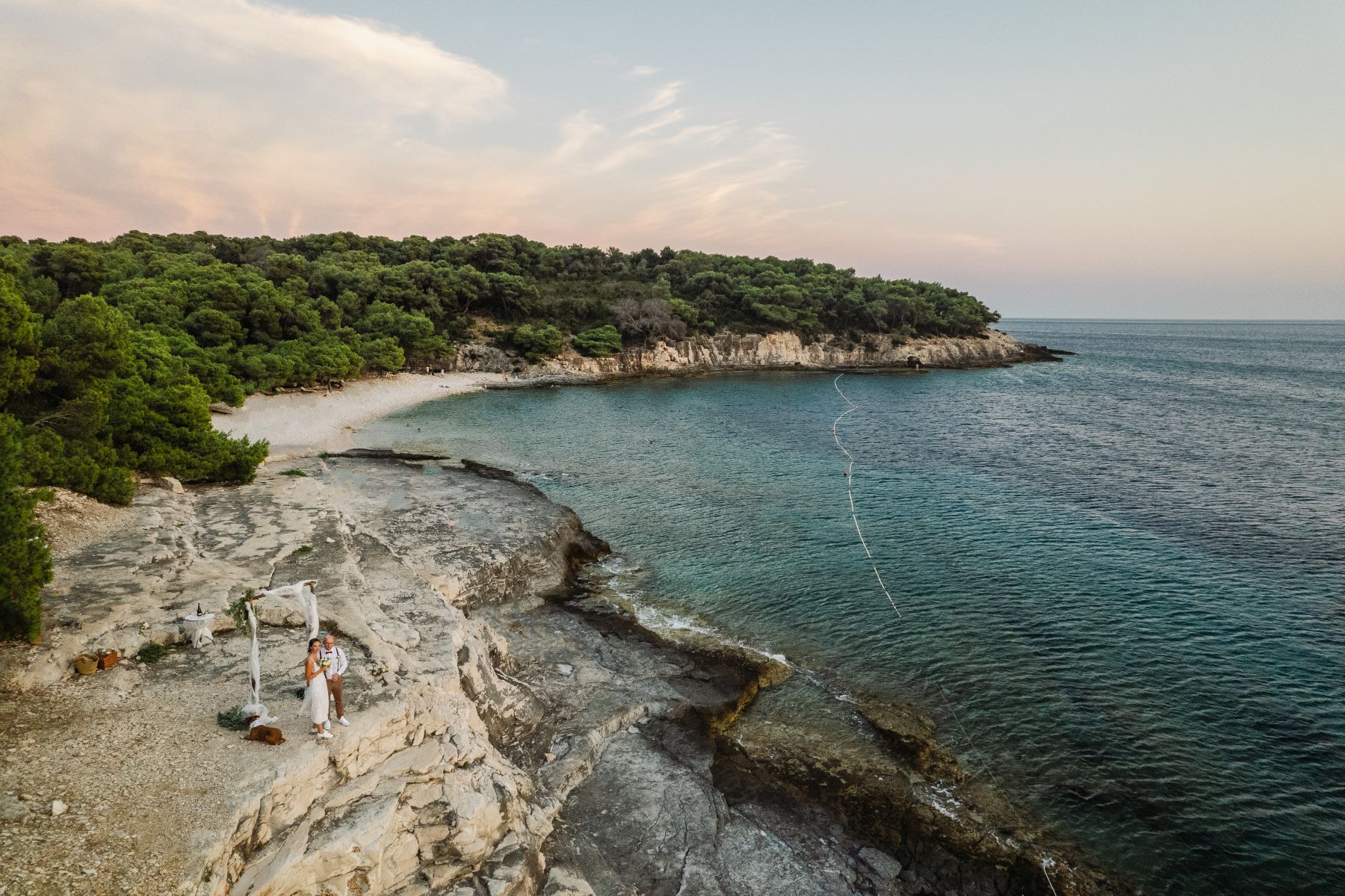 CROATIA WEDDING TRADITIONS
Rosemary buttonholes are used as a welcome to wedding guests. Each guest receives a rosemary pin, which symbolizes love and friendship.  
Barjaktar is the person who carries the flag and leads the wedding party. 
Buying the bride – this custom is one of the funniest Croatian traditions. A groom goes to a bride's family house, and then the 'buying the bride' custom takes place. A groom pretends to buy his future bride, which is a fun and memorable experience for a wedding party.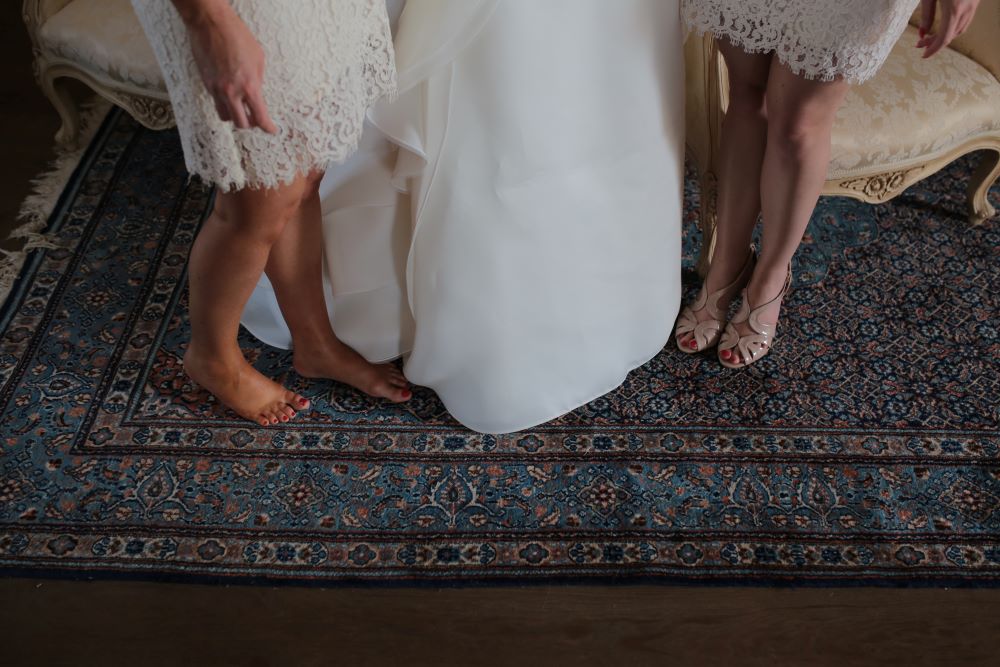 CHIC CROATIA TIPS AND RECOMMENDATIONS     
– Perfect planning starts with lots of questions. Ask your preferred planner everything you would like to know: from backup plans to deposits and cancellation scenarios.
– Start the wedding process on time so you can secure a date and your preferred venue
– Book your wedding suppliers on time
– Plan and organize a site inspection visit to get a sense of the overall vibe
– Feel free to get in touch and ask us everything you need to know about your wedding in Croatia
Find out more about wedding planning in Croatia, and Chic Croatia tips and recommendations here.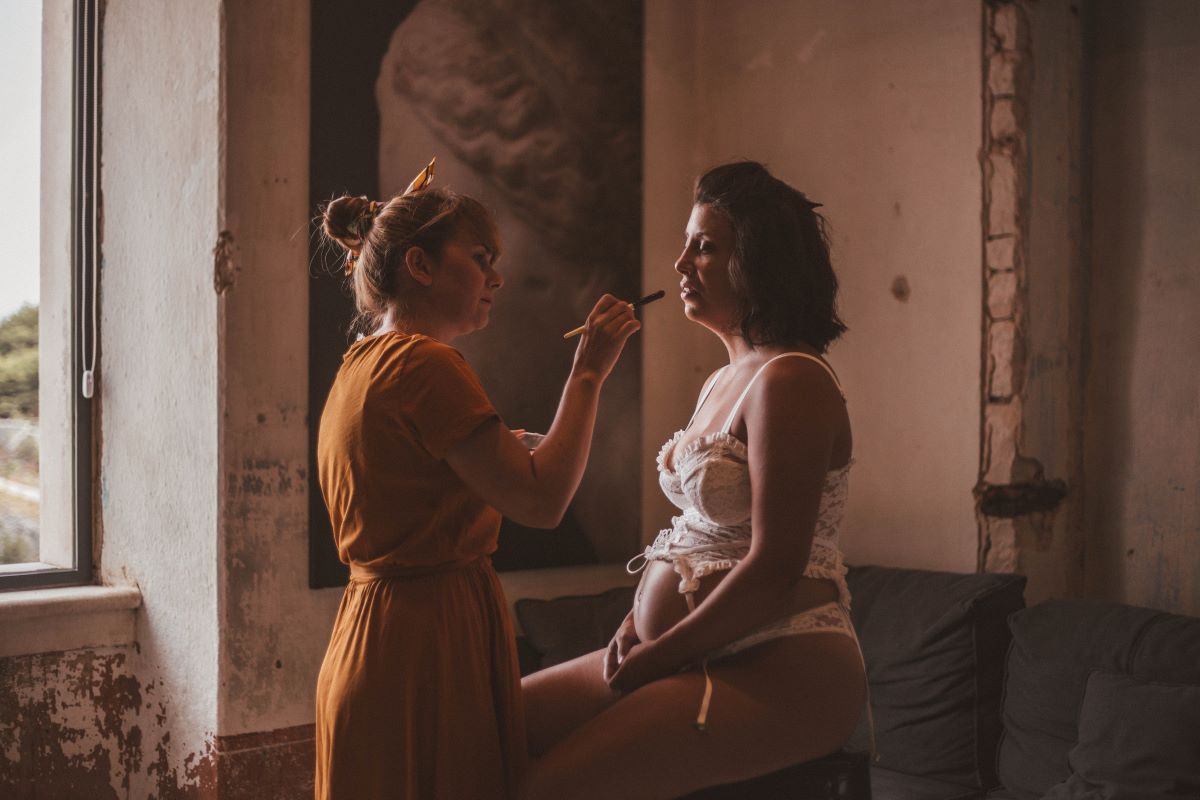 For more information on weddings in Croatia, a detailed wedding planning proposal, or a quick chat contact us today. Chic Croatia will design, plan and coordinate your most special day, providing 24/7 support, advice, and guidance. Chic Croatia takes out the stress of planning a wedding so you can relax with your loved ones and have a day to remember for a lifetime. In addition, our team will coordinate all the aspects of your wedding: from legal assistance, venue selection, supplier sourcing, cuisine and wines, and travel arrangements.