All you need to know when it comes to planning your wedding menu for a Croatia destination wedding.
Choosing the perfect wedding menu for a Croatia destination wedding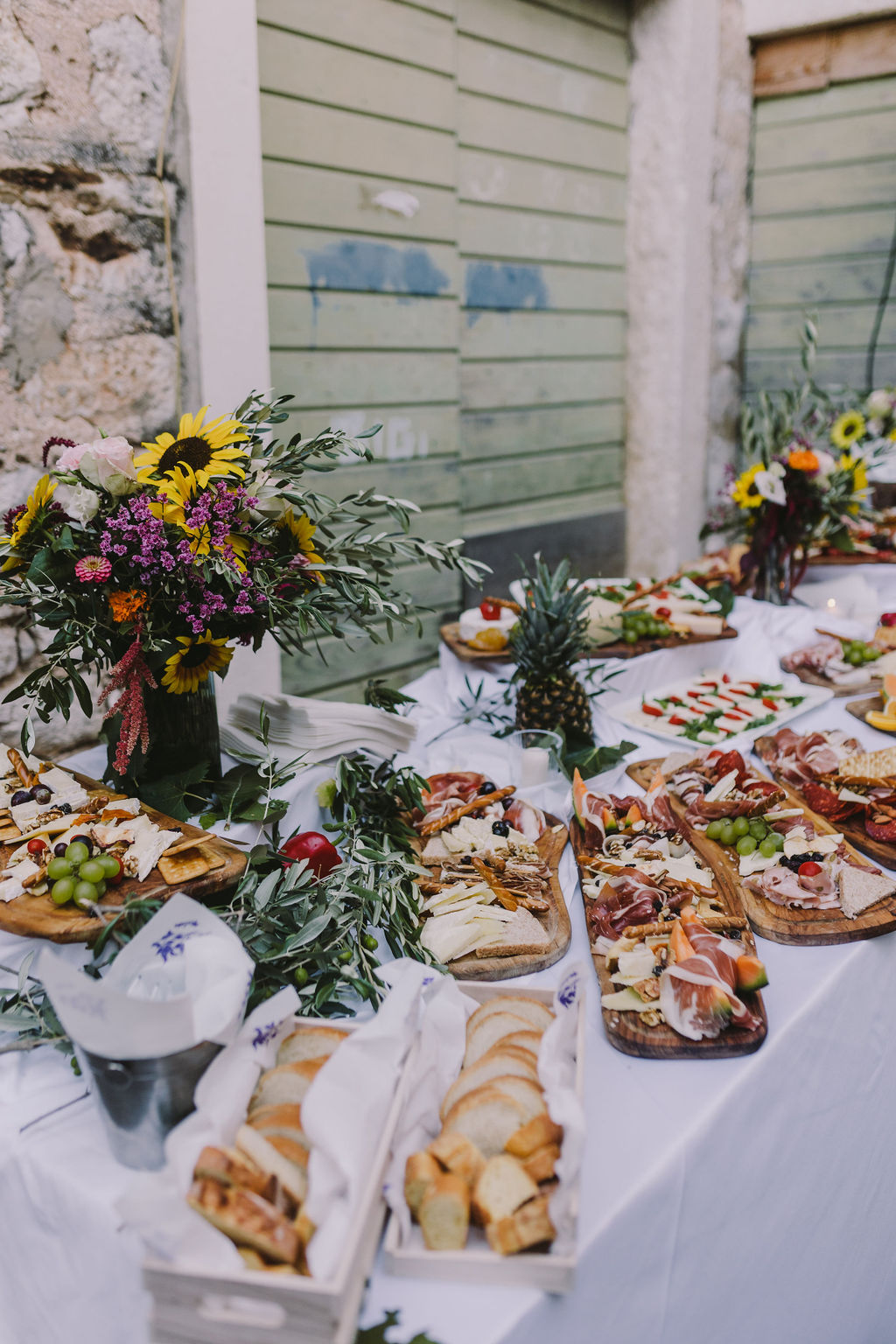 Food is an excellent way to incorporate Croatian traditions and culture into your wedding day. Traditional Croatian cuisine is delicious, authentic, and tasty. Read on, we have included different wedding menu inspiration choices for your Croatia wedding.
Not knowing where to begin when it comes to planning your wedding reception and dinner is normal. Reception, dinner, post-dinner snacks, cake – there's a lot to plan when it comes to your wedding food choices. Food is an important part of any celebration and making it a wonderful experience is one of our top priorities. Many aspects should be taken into consideration when discussing food options: food quality and menu choice, flavors, seasonality, and food presentation.
We bring you all you need to know when it comes to planning your wedding menu for a Croatia destination wedding. Get ready for some serious foodie inspiration!
Let's talk about:
KEY THINGS TO CONSIDER WHEN PLANNING A WEDDING MENU
CROATIA CUISINE OVERVIEW
POPULAR CROATIAN DISHES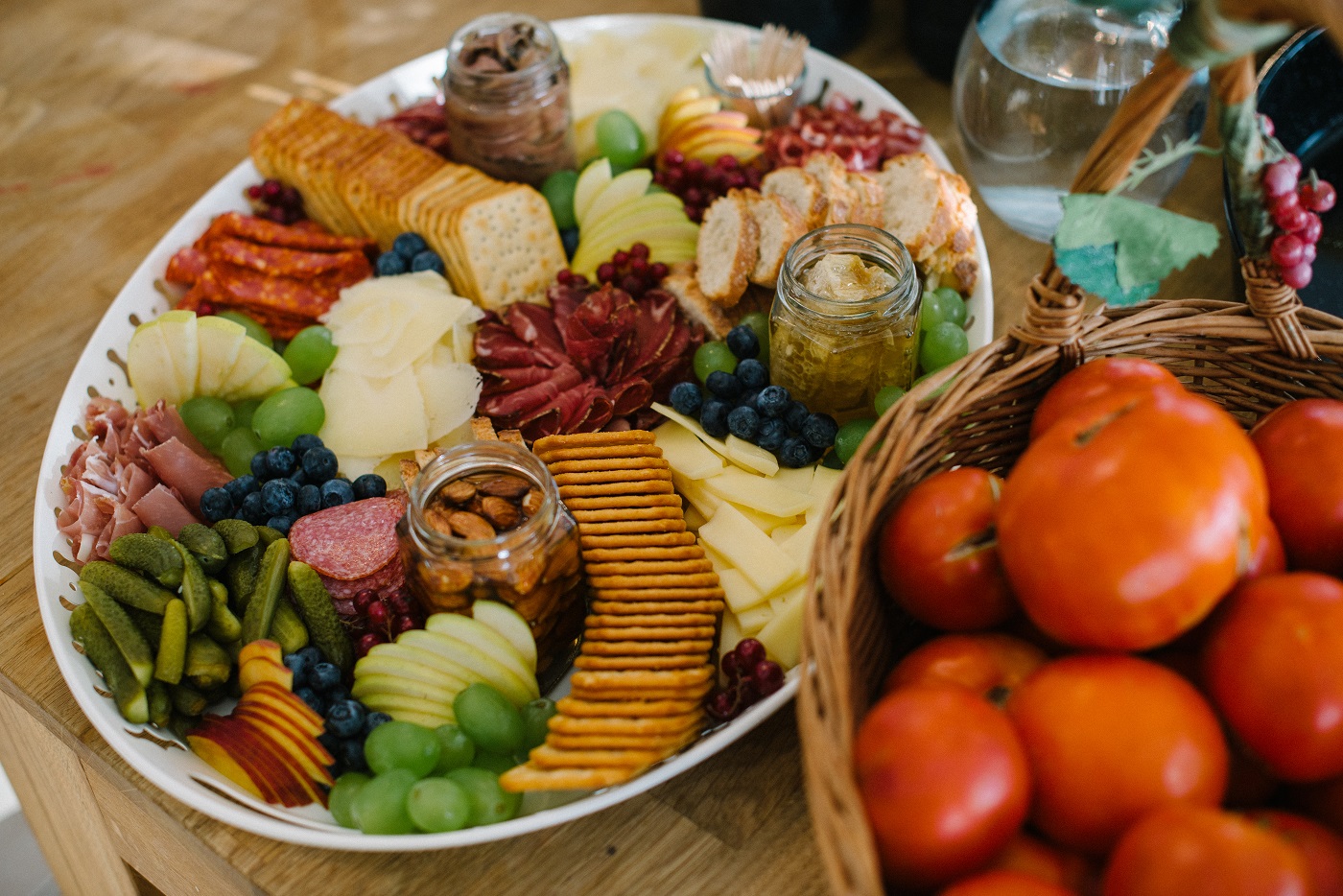 KEY THINGS TO CONSIDER WHEN PLANNING A WEDDING MENU
– Decide what types of dishes you would like to have served: International, a more standard menu, or a creative, unusual menu with different local and specific cuisine specialties. This is important to be discussed before confirming your wedding venue as certain restaurants only serve local or specialty cuisine
– Choose between the following: plated & formal diner, interactive buffet option, family style, or a combination of buffet/server passed appetizers. It is advisable to discuss this before confirming your chosen venue as certain venues can accommodate only formal, served dinners, and not buffet style. It all depends on the venue style and floor sizing.
– Include international flavors into your wedding menu
Select a dish or two that best reflects your family's origin and culture
– Variety of food options
Make sure to offer several food options to your guests, especially if you're going for a sit-down dinner
– Where possible, choose locally sourced and organic
Select dishes that are local and in season – your guests would appreciate this. Locally sourced meals are fresh and full of flavor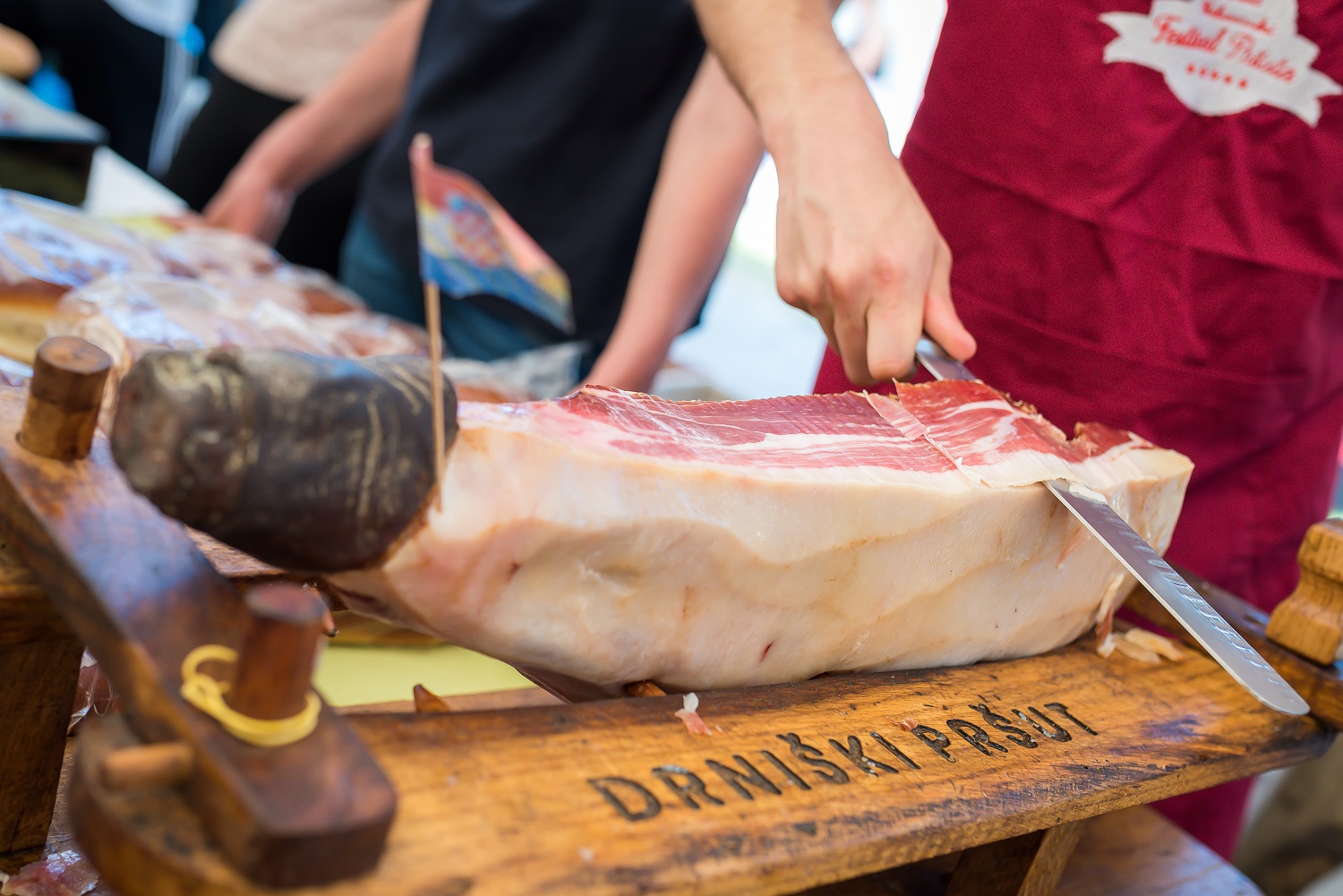 – Consider allergies and special requests
Ask your guests to let you know of allergies or special dietary needs and make sure to highlight those to your caterer.
– Choose the right caterer and presentation style.
Whenever possible, try to plan a site visit and organize a food tasting to make sure your expectations are met.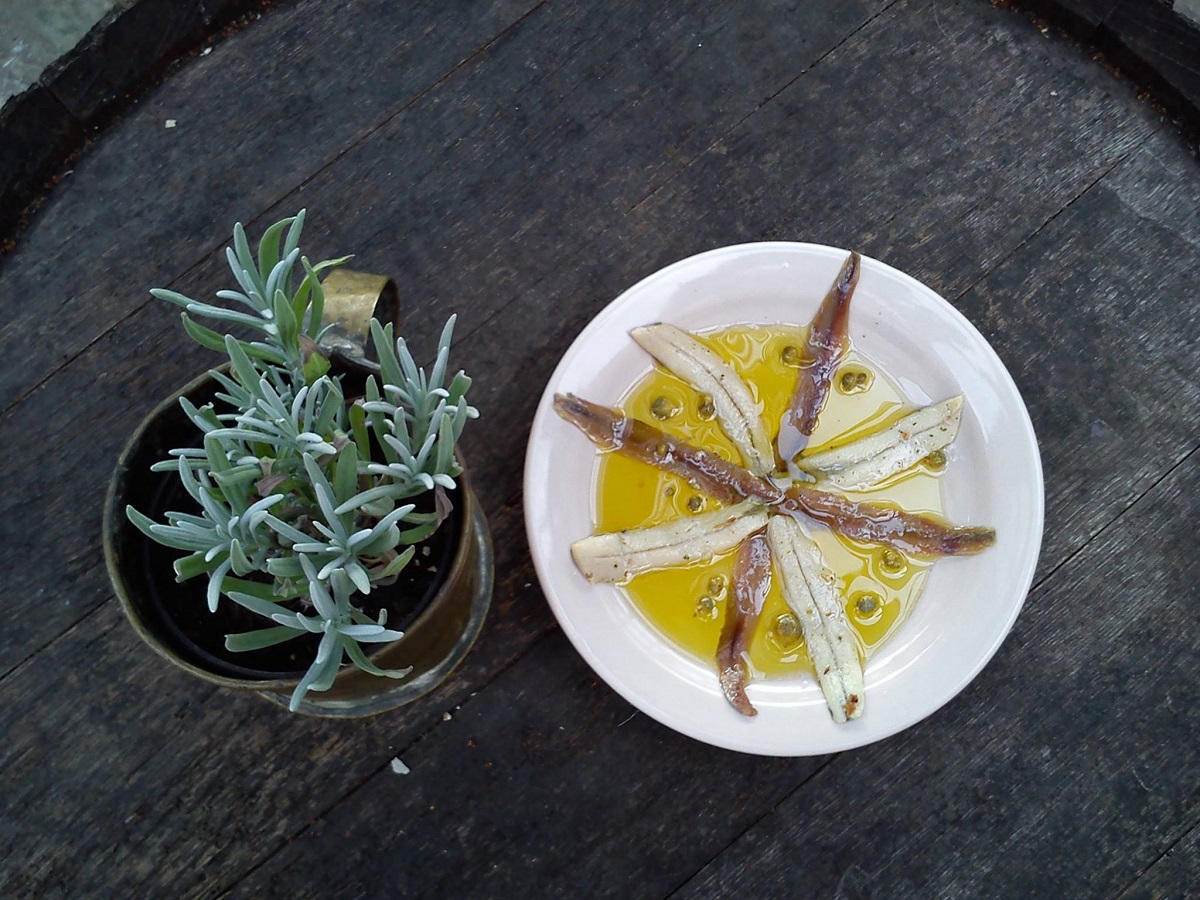 CROATIA CUISINE OVERVIEW
To continue, Croatia is known for its delightful cuisine and unique traditional specialties. Croatian cuisine on the coast is primarily Mediterranean, with many seafood options, homemade cheese, fresh vegetables, and creamy desserts.
Croatia now has 10 Michelin stared restaurants, awarded for their superb quality and yearlong commitment. The following are Michelin-star restaurants: Noel in Zagreb, Nebo in Rijeka, Draga di Lovrana in Lovran, Boškinac in Novalja, Alfred Keller in Mali Losinj, Monte and Agli Amici in Rovinj, Pelegrini in Sibenik, LD restaurant in Korcula and 360 in Dubrovnik. Besides the mentioned stared restaurants, many other restaurants are worth visiting.
Thinking about what food you'd like to include on your wedding menu for your Croatia wedding? The Chic Croatia team recommends incorporating local, seasonal specialties into your custom wedding menu for your Croatia wedding. It is impossible to accommodate everyone's wishes so we suggest choosing a simple, Mediterranean-style menu. However, make sure to insist on the highest quality ingredients and unique presentation style.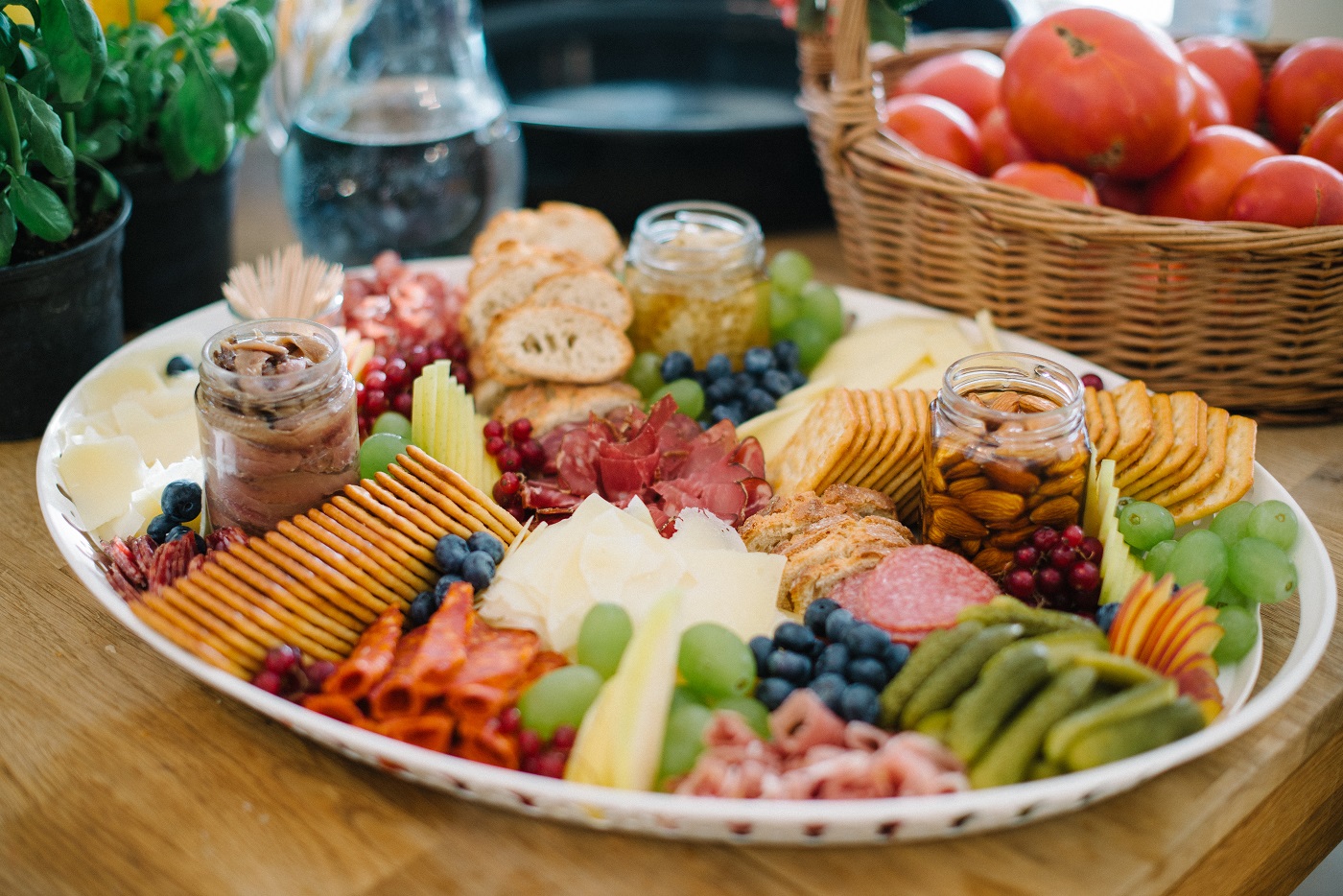 POPULAR DISHES
Let's talk about traditional Croatian specialties that are worth tasting during your stay in Croatia. Some couples choose to incorporate a few of the mentioned dishes into their wedding menus, while others prefer to have a more traditional, international-based style menu. Whatever you decide, we invite you to taste these delicious Croatian specialties during your stay in Croatia. These traditional Croatian dishes will leave you wanting more. 
Our recommended Croatian specialties and drinks to taste are: 
Pasticada with gnocchi
Traditional Croatian beef dish made with red wine, bacon, plums, wine vinegar, and vegetables.
Peka
It is a traditional style of preparing meats and veggies. Meat is cooked under a cast iron bell known as a peak.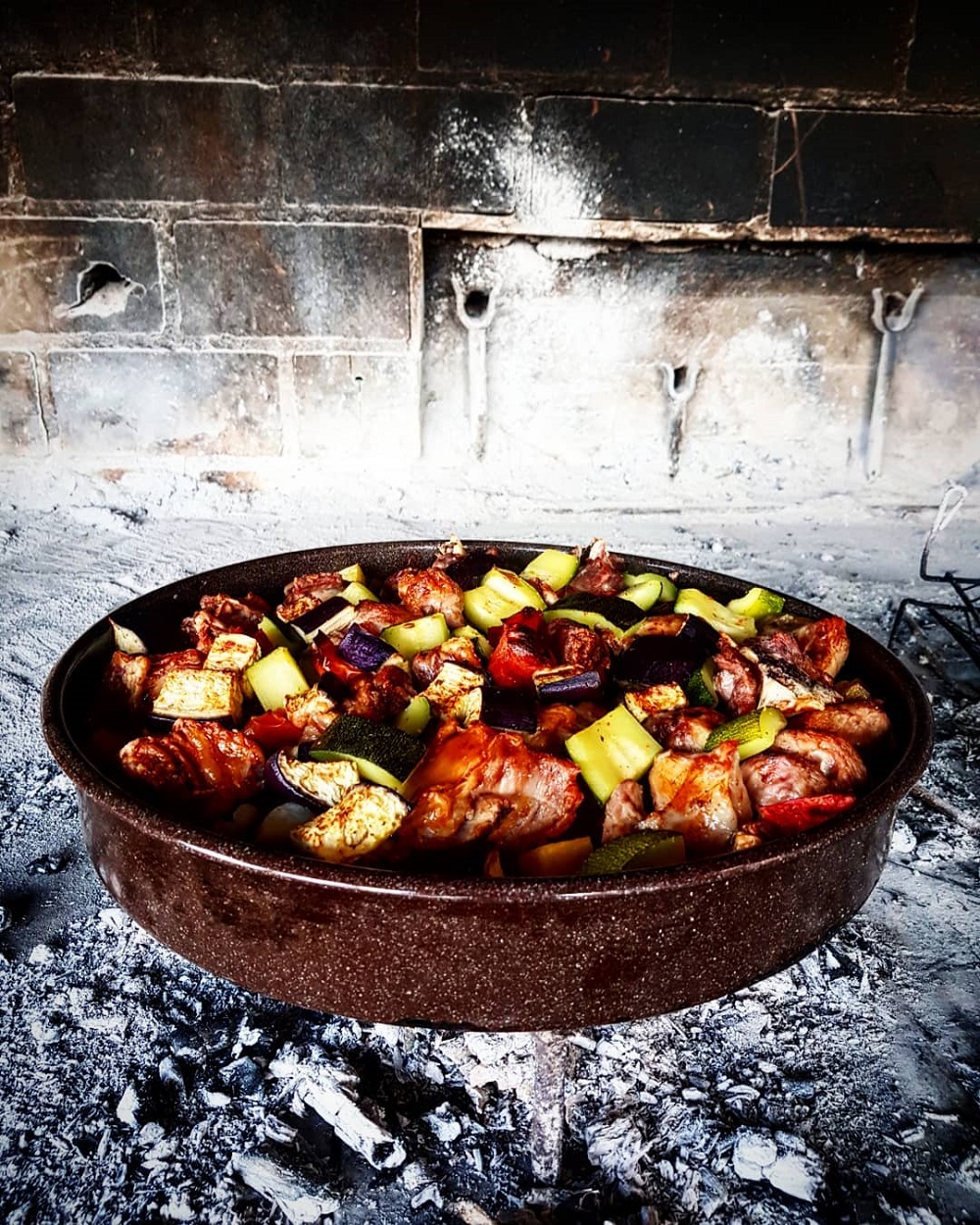 Skradin risotto
Celebrity Chef Anthony Bourdain was beyond impressed with Skradin risotto. It is a veal risotto, carefully and slowly cooked for 10 to 12 hours.
Brac island lamb
The island of Brac is famous for its lamb and unique specialty called Vitalac. We encourage you to incorporate lamb in your Brac wedding menu as this is one of the most popular island specialties.
Komiska pogaca
Komiska pogaca is a truly unique, aromatic savory specialty originating from Komiza on the island of Vis. we would recommend this being one of the choices for your welcome party.
Drnis prosciutto, Pag island cheese and Skuta cheese
The Drnis prosciutto is considered to be of the best quality of all Croatian prosciuttos. Skuta cheese is soft, delicious cheese, often served on the island of Brac as a dessert, with honey or sugar. If you would like to impress your guests with a menu for a wedding reception or dessert station, Chic Croatia planner recommends including a variety of cheeses, with olives, tomatoes, figs, grapes, and crackers.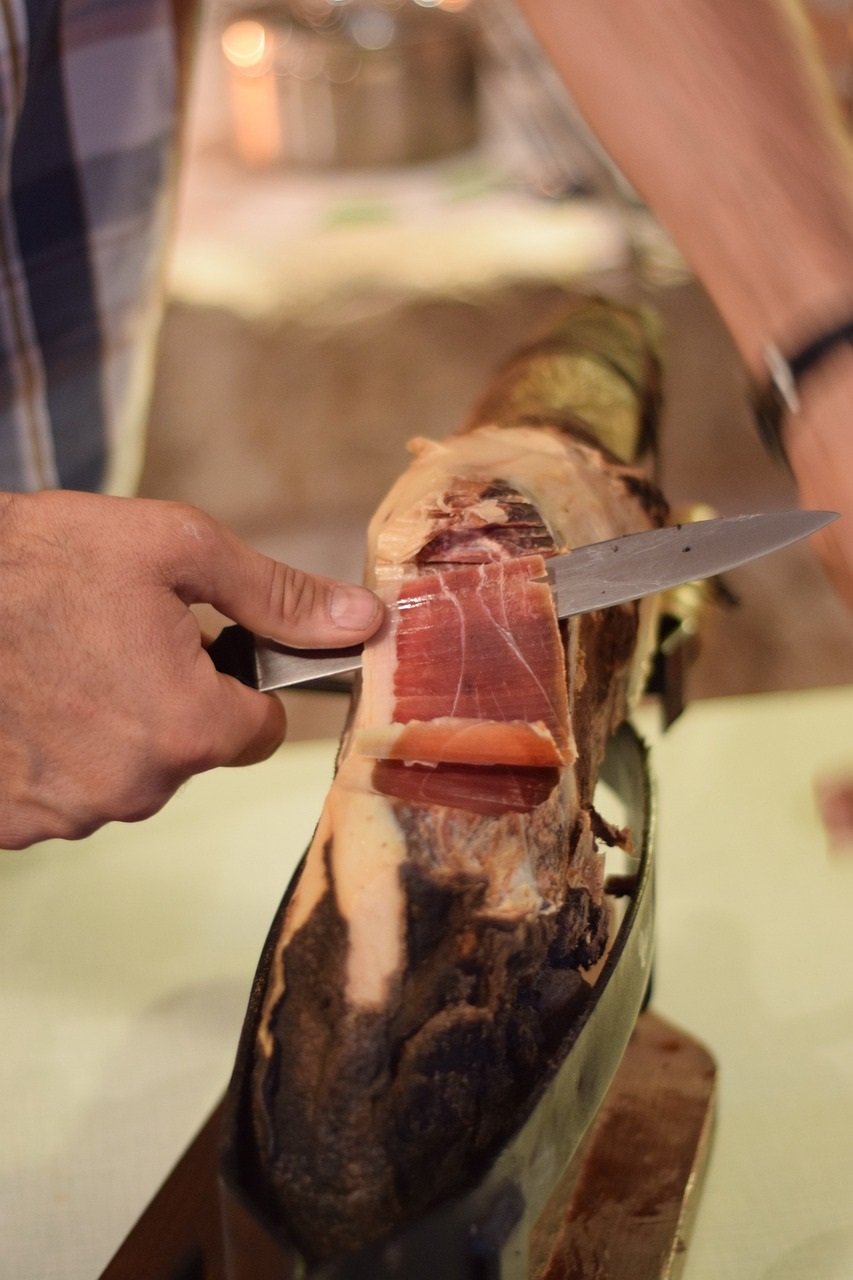 Soparnik
Chic Croatia's favorite for your reception or after-party celebration! It is a traditional Croatian pastry dish made with Swiss chard.
Octopus salad with vegetables
This is a popular cold appetizer option, served with tomatoes, potatoes, onion, and garlic. This appetizer option will surely get your guests talking!
Grappa
Grappa is Croatian homemade liquor, made of walnuts, berries, lemon, or mint.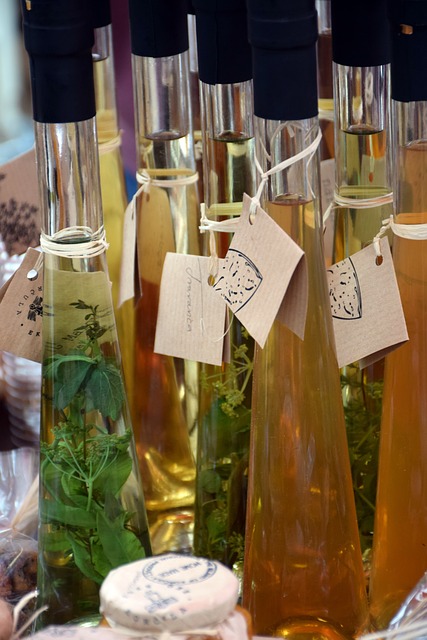 Rozata
This is our favorite dessert made with only a couple of ingredients: milk, eggs, sugar, orange, and lemon peel.
Prosek
Don't mistake it for prosecco. Prosek is a traditional Croatian sweet wine, usually served with dessert.
Krostule and fritule
Traditional sweet pastries are traditional Croatia pastries perfect for your wedding reception.
Local fish specialties 
Tuna carpaccio, grilled Adriatic first-class fish, fish stew…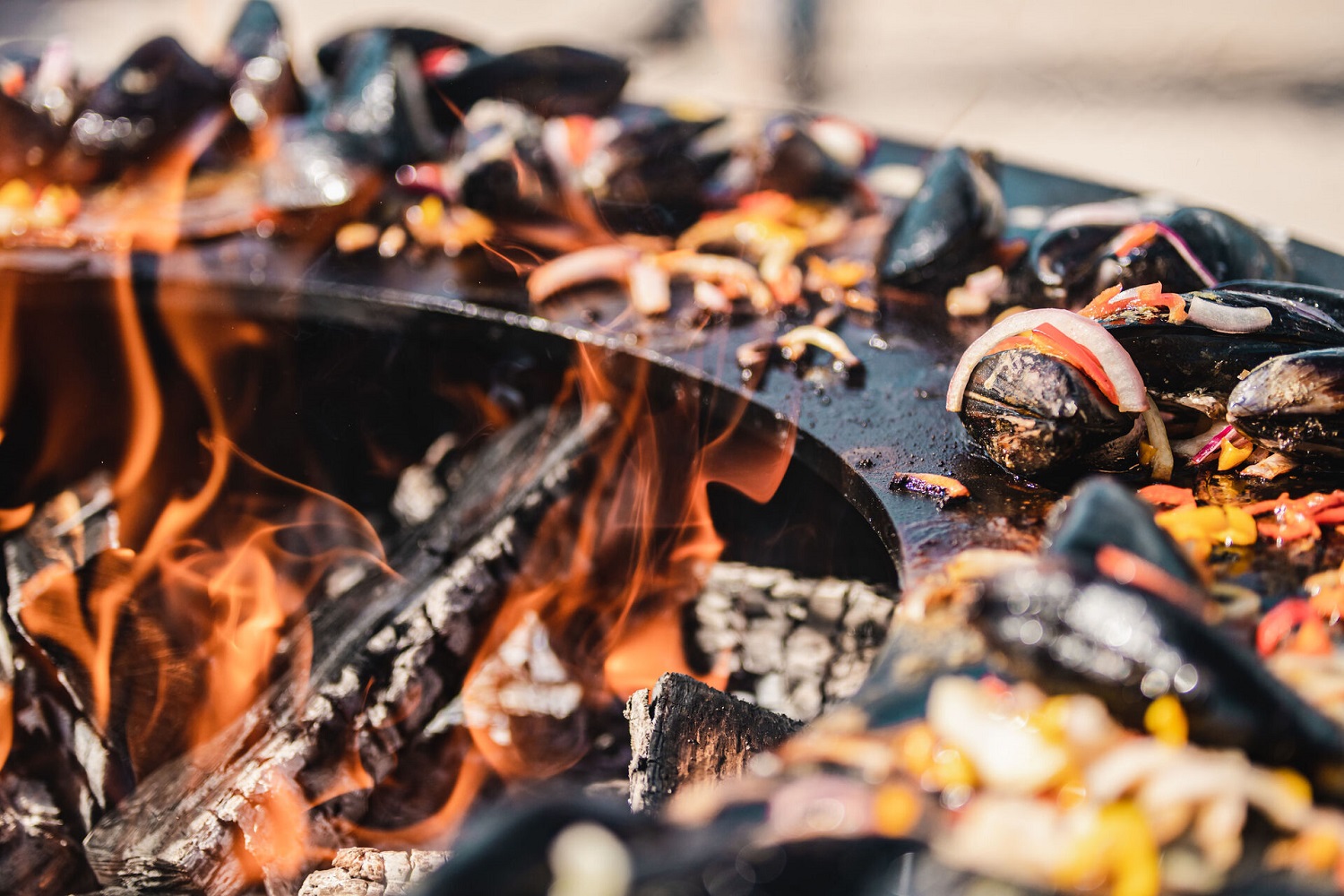 Hrapocusa cake
Traditional Brac island cake from the village of Dol. A must try when on the island of Brac!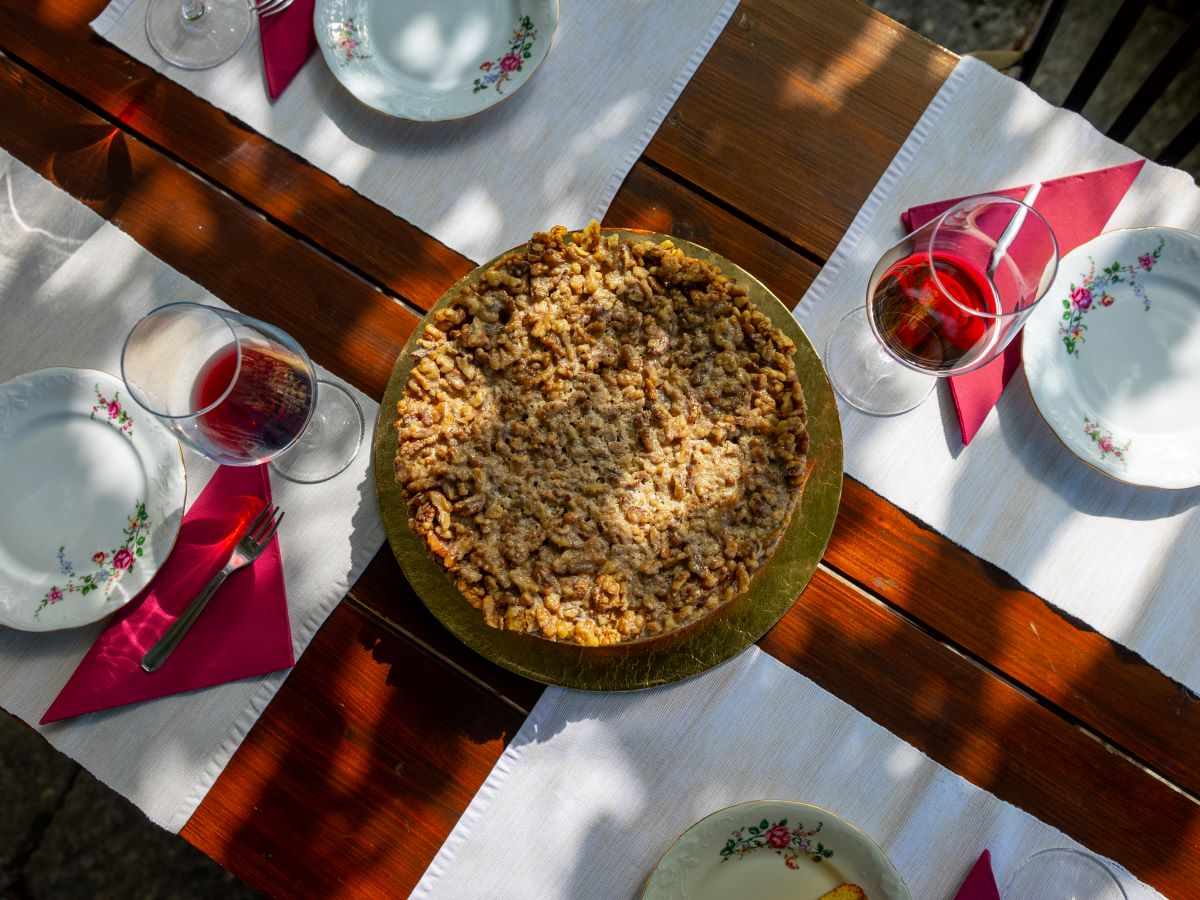 Don't forget to add extra virgin olive oil from the island of Brac for extra flavor.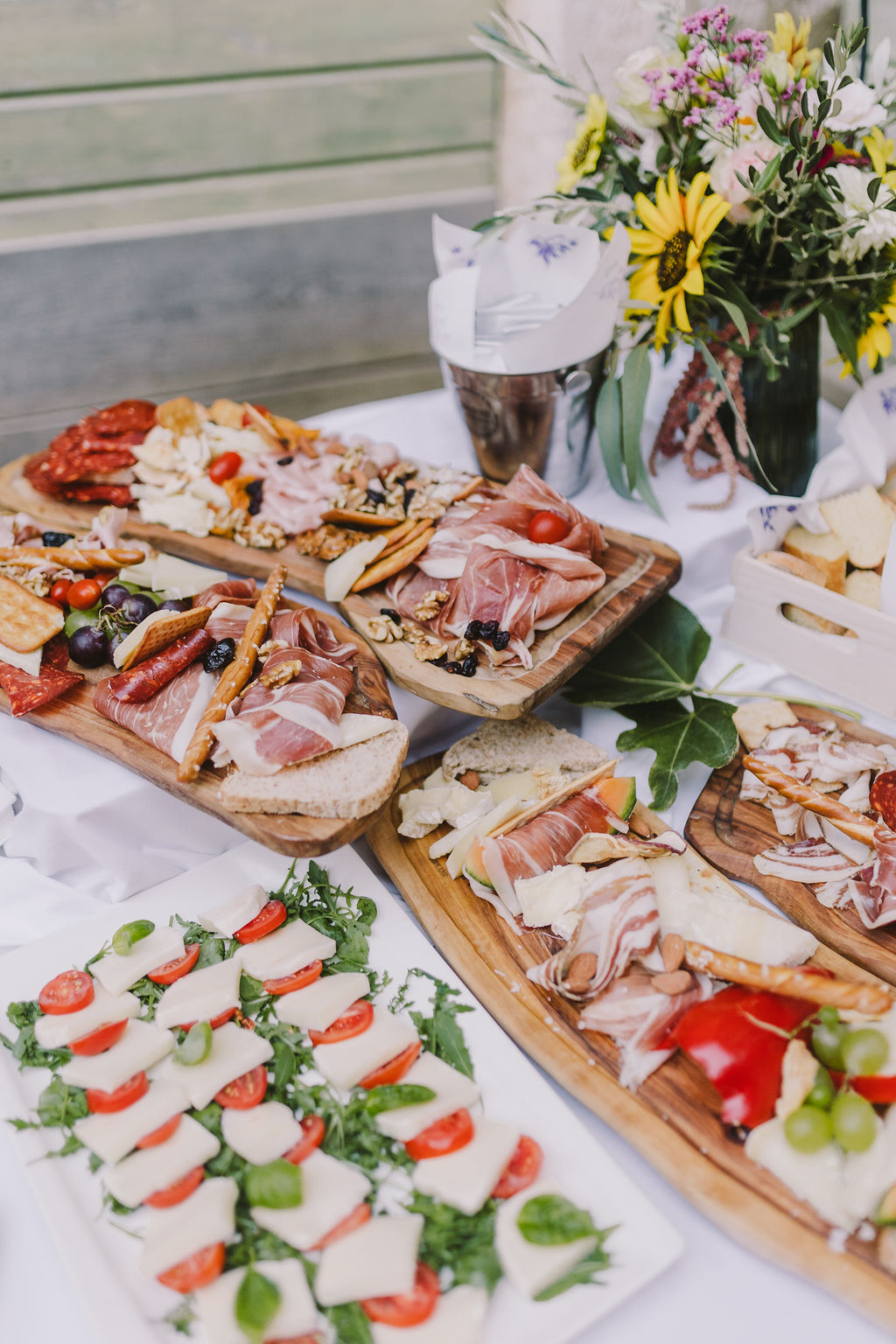 Let's work together and create the wedding menu of your dreams!
Check out our wedding blog – Chic Journal to see some of our favorite moments and wedding ideas.