Your ultimate Brac wedding guide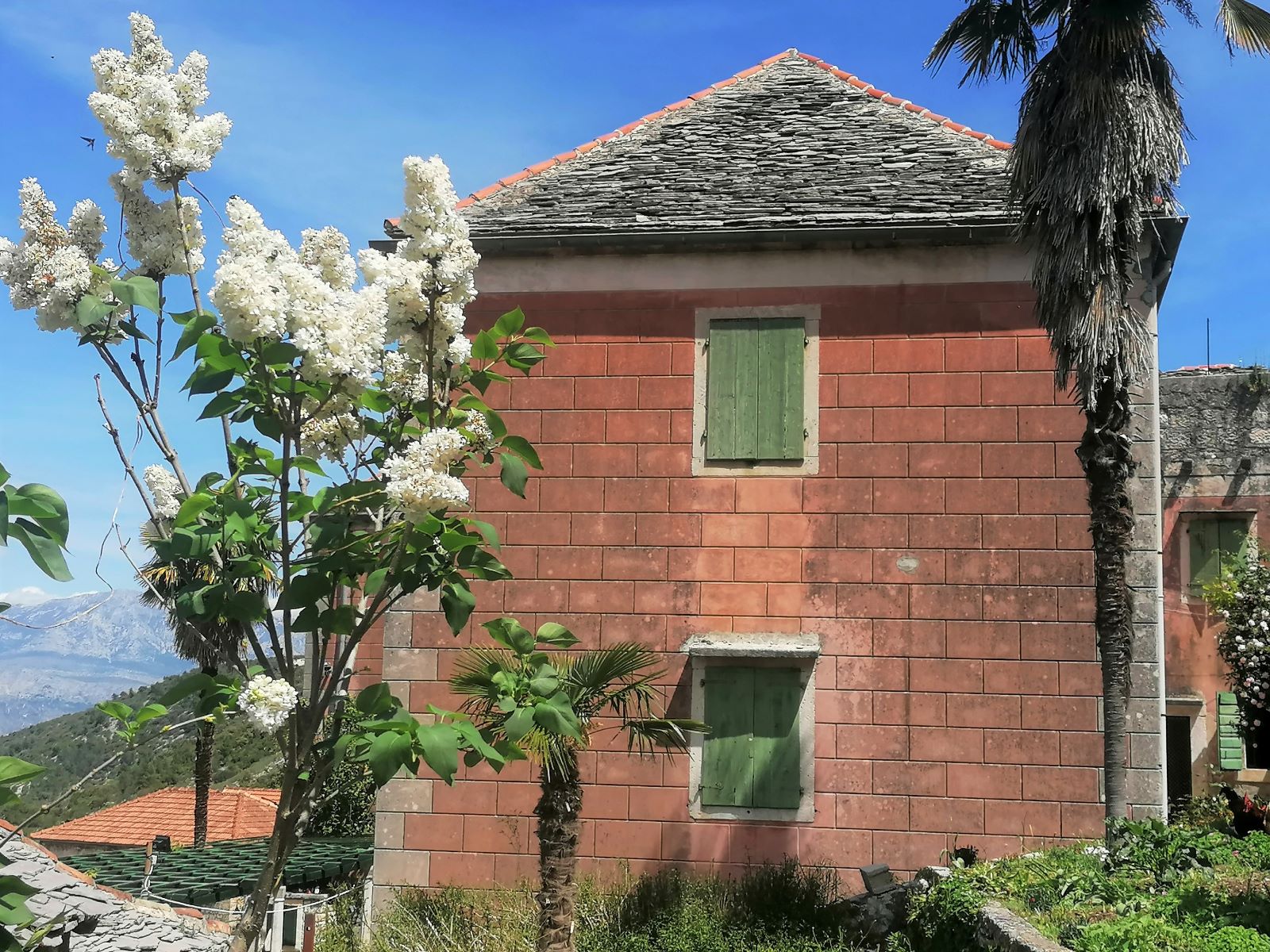 This is our complete guide on how to plan your Brac wedding. We invite you to discover the island of Brac, your perfect wedding destination in Croatia. We have placed together few of our favorite wedding planning resources and tips to ensure a smooth Brac wedding planning.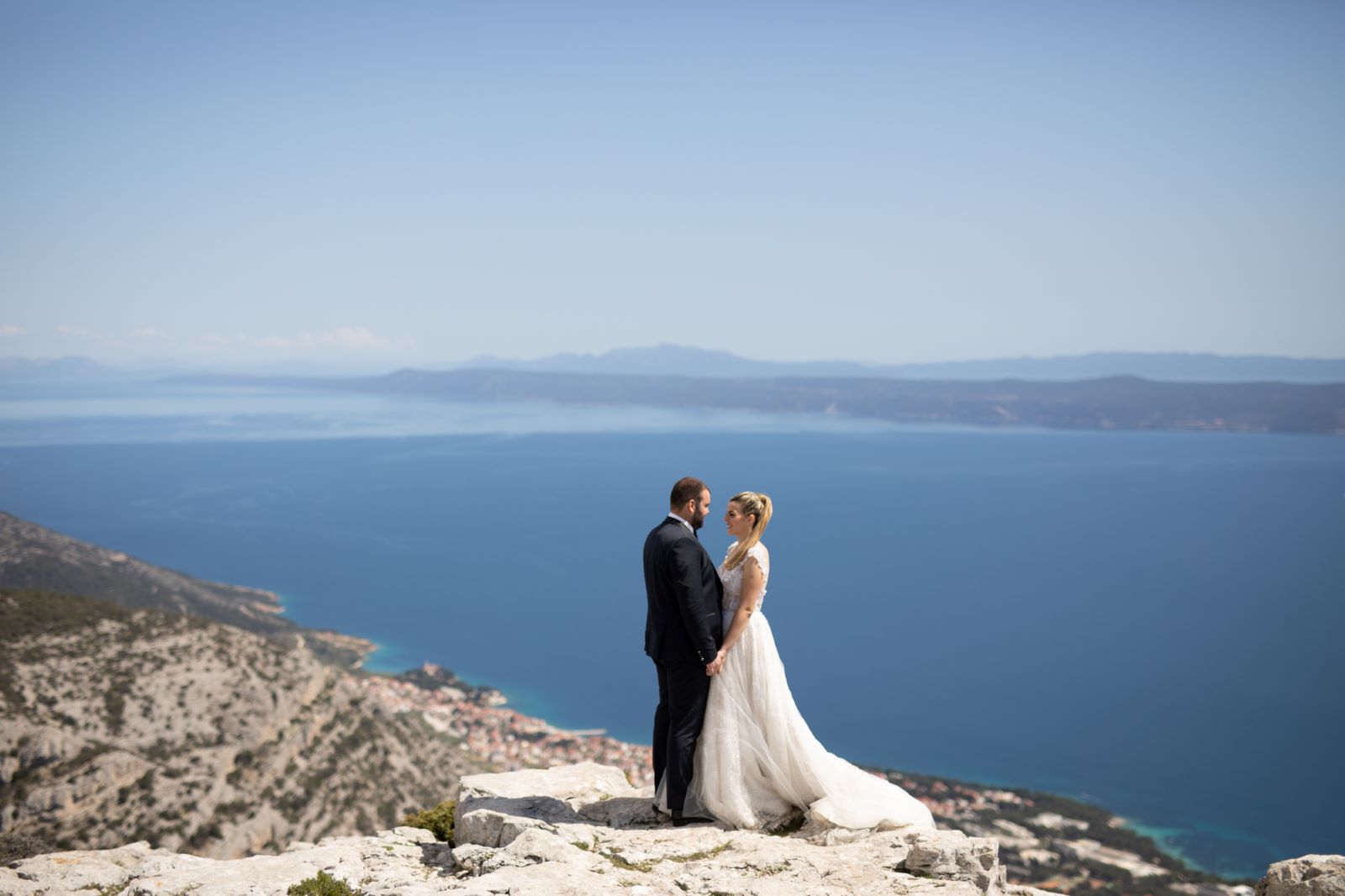 Numerous beaches, sea breeze, olive trees, bare feet, delicious cuisine – if you have been dreaming of an island wedding, you're in the right place to find out how to organize your dream island wedding ceremony.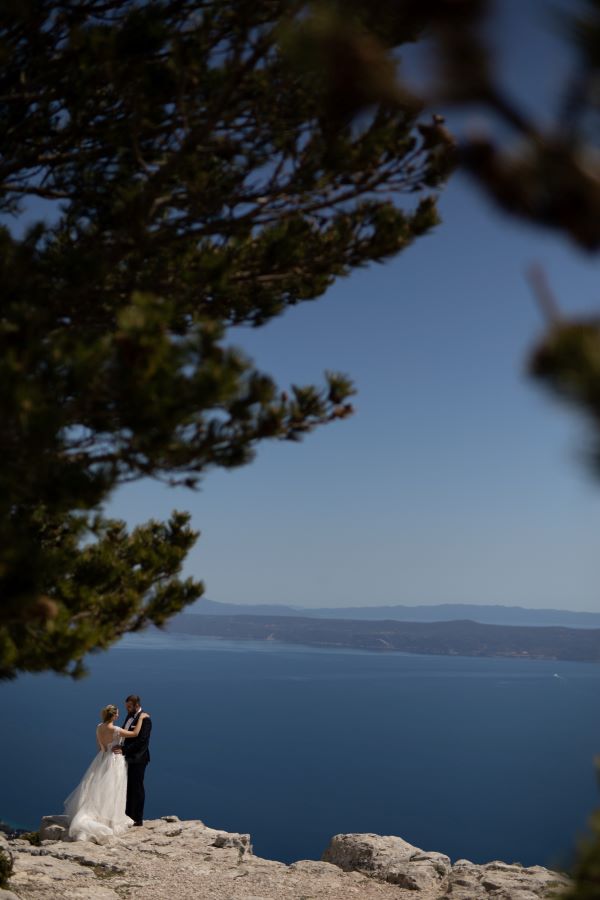 The island of Brac is the perfect choice for tying the knot in this part of the Adriatic. Whether you would like to have a relaxed island wedding or like to evoke a feeling of an authentic Mediterranean lifestyle, the island of Brac will leave you impressed.  
It is a chic island oasis with a beautiful blend of old, ancient times and longtime traditions, along with the perks of a modern lifestyle. Moreover, the island of Brac is an ideal place for couples looking to combine their wedding ceremony with a fabulous honeymoon. The island is the third largest island on the Adriatic and the largest one in this part of Croatia. Easily accessible yet ideally positioned away from the stress that everyday life brings, this green oasis will mesmerize you. 
Chic Croatia wedding planners will design, plan and coordinate your Brac island destination wedding, so you can fully relax and enjoy your most special day. We have put together a guide to the top Brac island venues, attractions, and recommendations. 
Furthermore, we hope that this Brac wedding guide will make your wedding planning a little bit easier. We invite you to keep reading to find out more about Brac wedding planning.
Table of contents:
◆  HOW TO REACH THE ISLAND OF BRAC
Ferry ports and other transportation options
◆ THE BEST TIME OF THE YEAR TO GET MARRIED
If you love sunshine, long days and warmer weather,  Brac is the perfect place for your destination wedding
◆ HIGHLIGHTED BRAC ISLAND WEDDING VENUES
From beach ceremony venues to romantic castles..
◆ ATTRACTIONS AND ACTIVITIES
There's  so much to do and see during your wedding week on the island of Brac
◆ INSPIRED BY OLIVE TREES
Wedding ceremonies among olive groves
◆ DELICIOUS CUISINE AND HOMEMADE GRAPAS
Sweet liquors, homemade cheese, tasty figs…
◆ SECRET CAVES, INTIMATE CHAPELS, AND SAILORS' STORIES 
A wealth of cultural and historical treasures
◆ BRAC ISLAND SPECIAL EVENTS  
Check out the best events on the island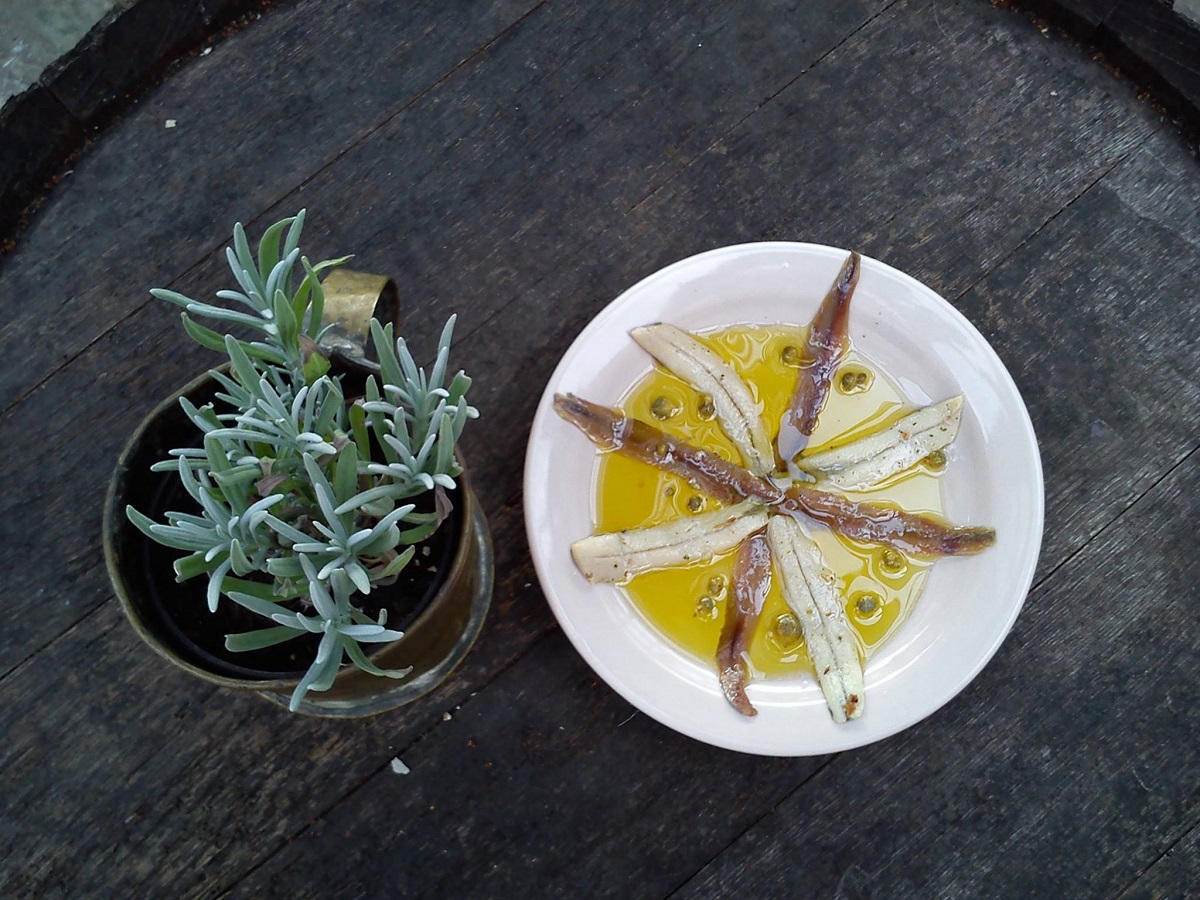 HOW TO REACH THE ISLAND OF BRAC
It is very easy to reach as it takes less than an hour by ferry to reach it. The island of Brac is very close to the mainland, positioned right across the city of Split. The journey from the city of Split to Supetar on the island of Brac takes an hour. Besides the port of Supetar, there is also the Sumartin ferry port, located in the east part of the island. Check out the current ferry timetable here. The island has its airport, Airport Brac, known as the youngest commercial airport in Croatia.
The city of Split, positioned in central Dalmatia, is easily accessible and connected to many international cities with numerous direct flights from early springtime to late autumn. For a list of available flights, visit the Split Airport website.
THE BEST TIME OF THE YEAR FOR YOUR BRAC WEDDING 
May, June, and September often rank among the popular months to get married in Croatia. 
In late springtime or early autumn, it is not too crowded, with mild to warm temperatures and plenty of sunshine. Usually, the summer months of July and August are the busiest. Make sure to plan to increase your wedding budget if a summer wedding is your choice. However, the weather is (usually) more reliable during the summer months even though we all know that controlling the weather is impossible. It is the one thing you cannot control on your wedding day. 
Moreover, when deciding on the date, make sure to consider several factors: take a look at the dates that are important to you as a couple; definitely consider weather predictions, and always have a backup venue in case of bad weather conditions. 
But most importantly, regardless of the date, season or even weather, any date you choose is your day, a day that we will celebrate your love and marriage.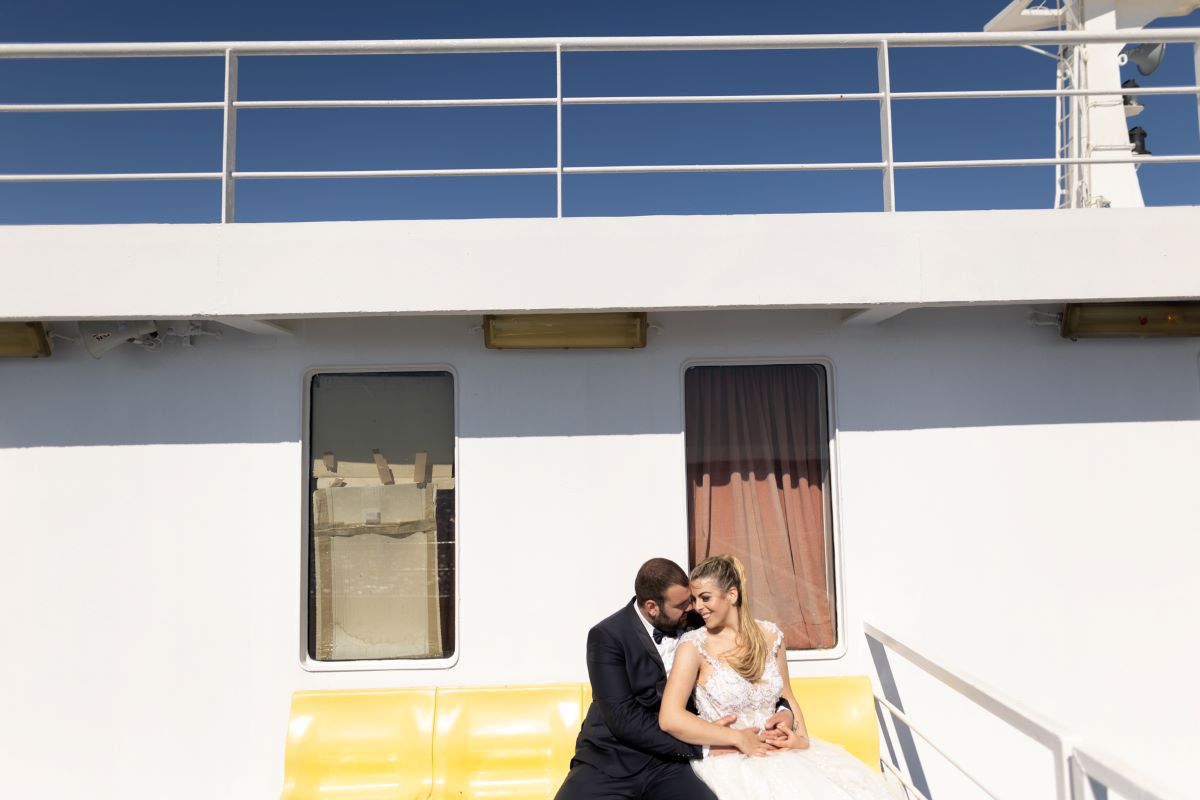 HIGHLIGHTED BRAC WEDDING VENUES
Finding the perfect wedding venue is one of the most important aspects of your wedding. There are many beautiful wedding venues on the island of Brac that should be considered when planning a wedding on the island of Brac. From scenic vineyards and olive groves to romantic stone houses and traditional restaurants with amazing views and great cuisine, the island of Brac offers some of the most incredible venues for your Mediterranean wedding.  
We've rounded up a few of our favorite wedding venues on the island of Brac:
◆
Kastil Gospodnetic in Dol: history & art
If you're looking to experience a true Brac island vibe, then the Kastil Gospodnetic castle is the wedding venue you're looking for. Located in a small village Dol, this authentic restaurant is positioned at the castle built 400 years ago. It is a place of true charm and simplicity. Magnificent views, fantastic traditional cuisine, and great wine that the family Gospodnetic has been producing for generations. find out more about it at the following link.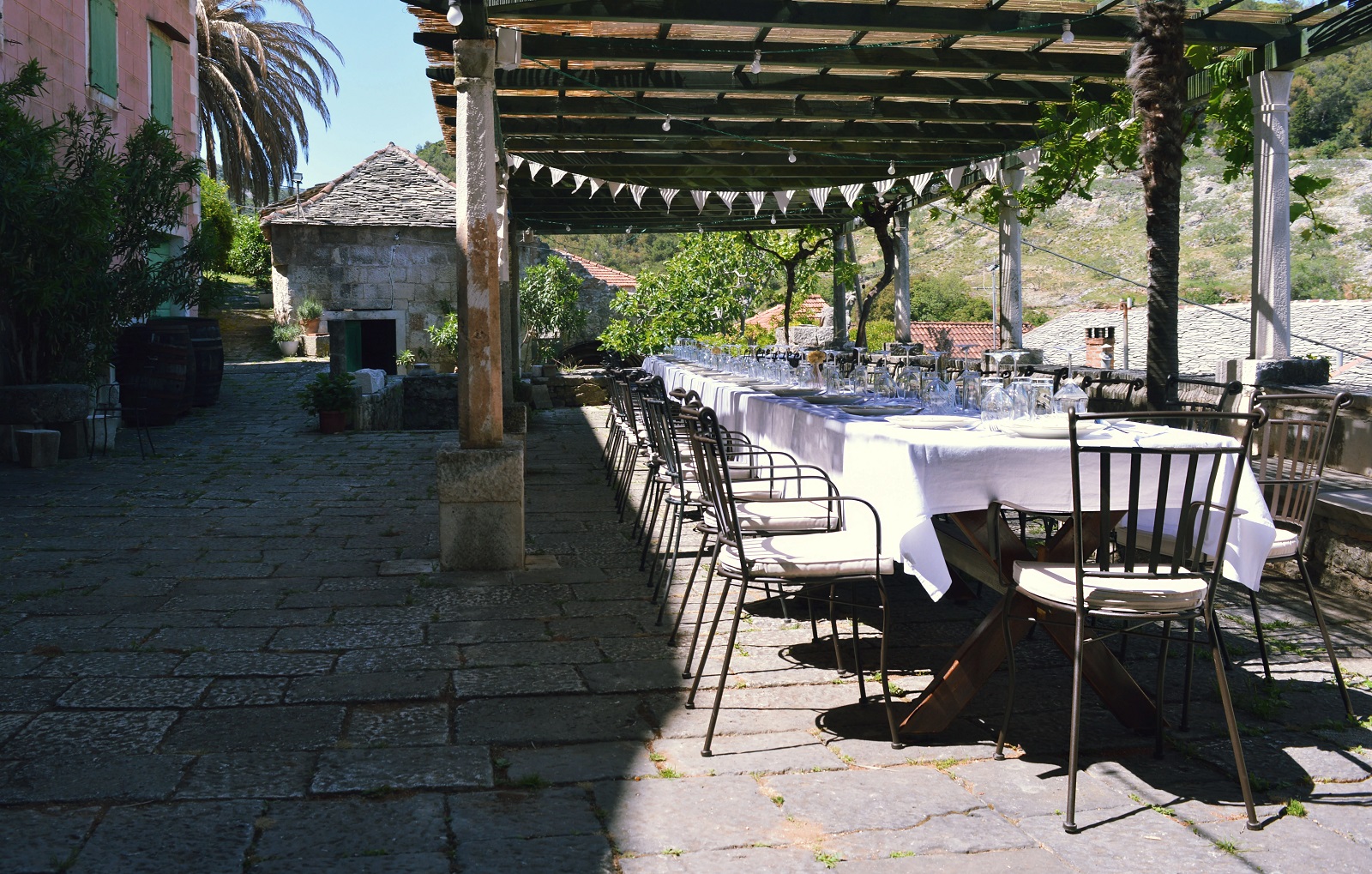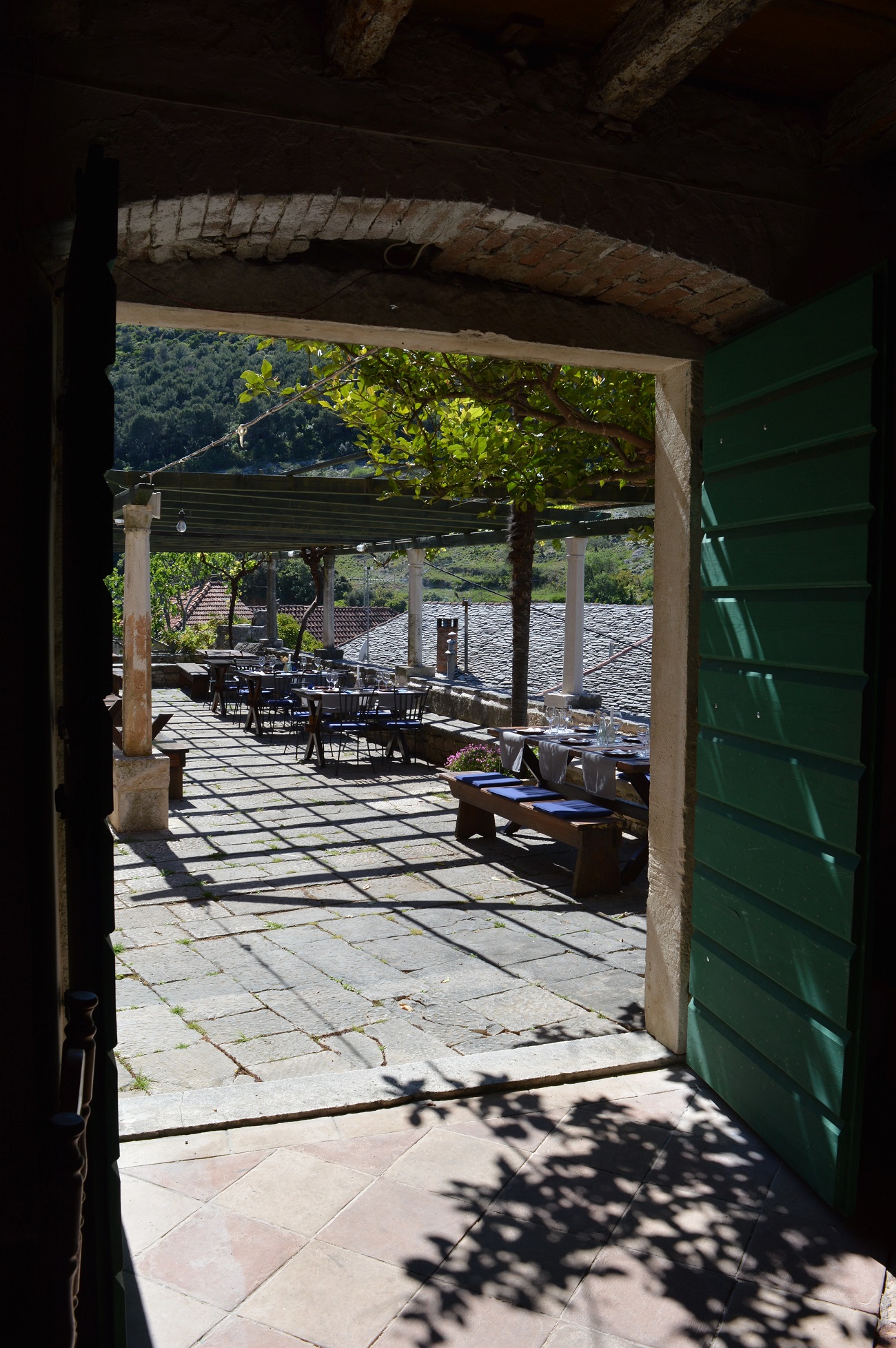 ◆
Dominican monastery garden in Bol: lush trees and splendid views
Plan your timelessly romantic wedding ceremony at this lush garden in the city of Bol. This magnificent venue that will leave you breathless. Planned for renovation in 2o23.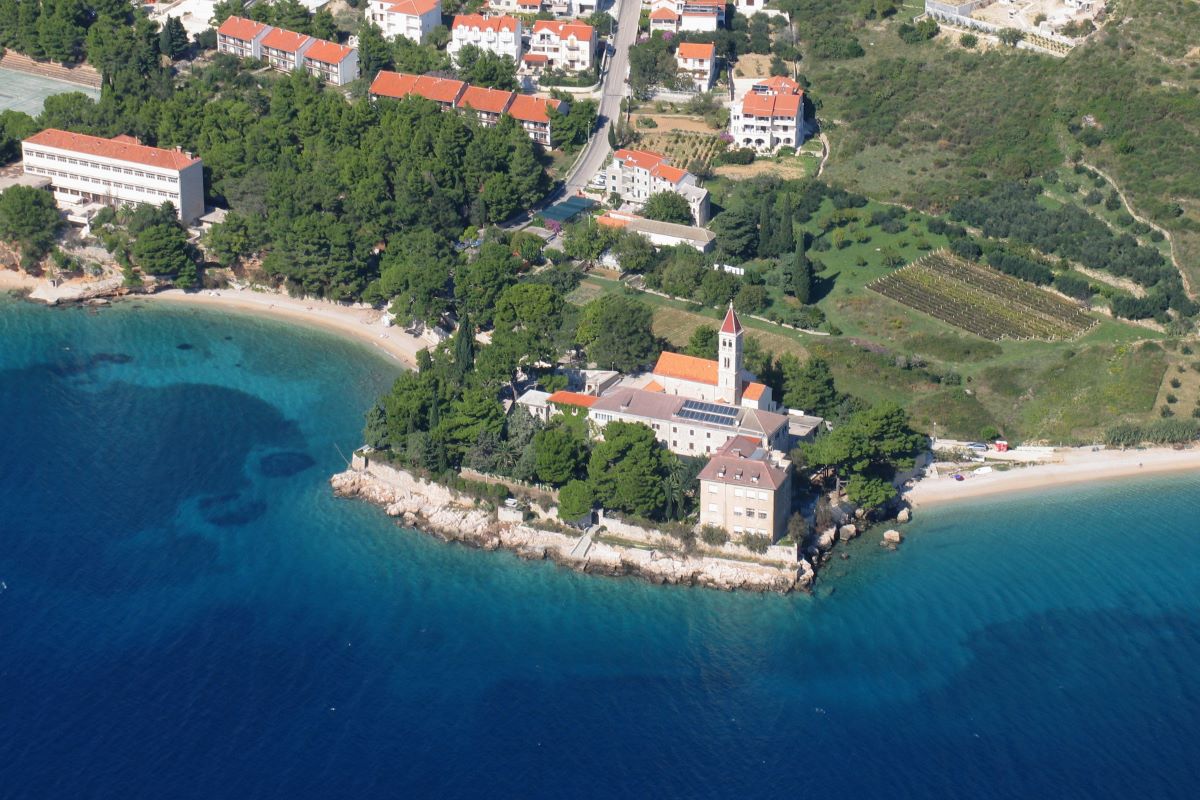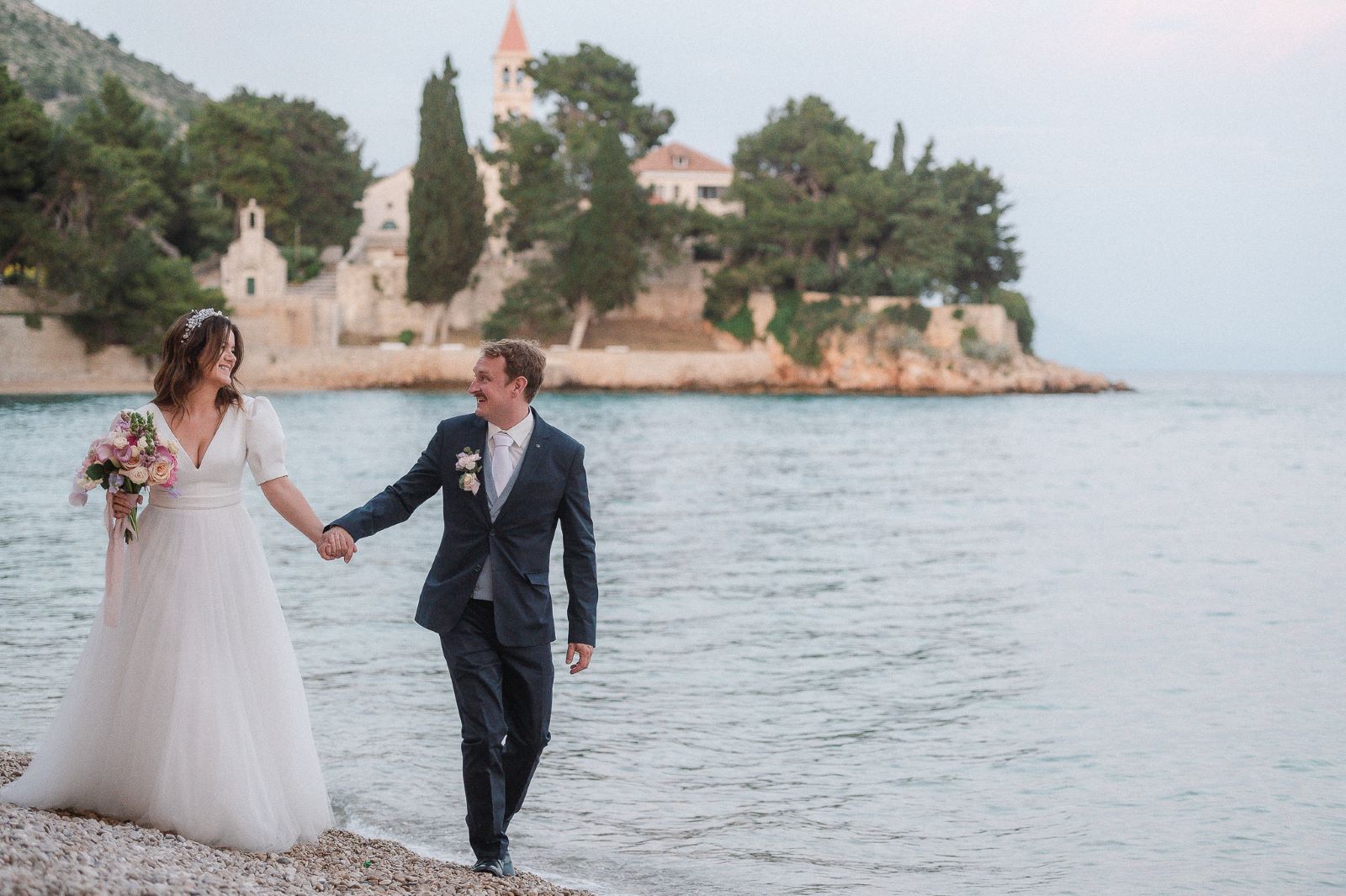 ◆ 
Brac Villa wedding: views and terraces
We have a selection of the very best villas on the island that are suitable for a wedding, intimate celebration, or birthday party. You will enjoy the breathtaking views of the Adriatic, and relax at small, intimate terraces. Perfect for both wedding celebrations as well as day-before and day-after events.  
◆ 
Zlatni rat beach ceremony 
Zlatni rat pebbly beach is one of the most popular ceremony venues on the island of Brac. This popular wedding hotspot is known as one of the most unique beaches in the world. Chic Croatia will assist you in planning and coordinating intimate custom beach weddings on the most popular beach on the Adriatic. It is the perfect option for couples that would like to exchange vows in front of a colorful sunset with the sounds of the waves.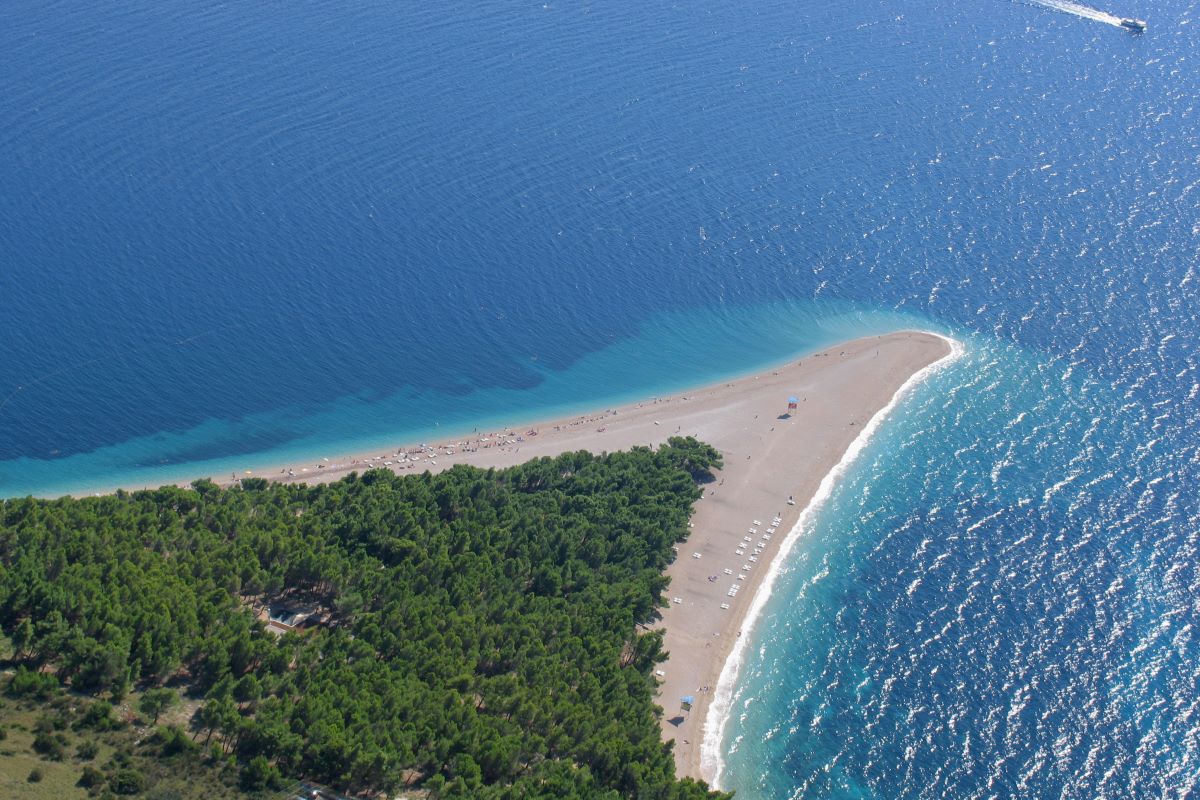 ◆ 
Vidova gora mountain top
Top of the Vidova gora is the highest peak on the island of Brac. This is a must-visit spot on the island of Brac. In addition,  this breathtaking top makes an ideal space for organizing a wedding ceremony.
◆ Romantic churches and chapels
Nothing says romance wedding venue more than picking a romantic, historical church or a church garden for your wedding ceremony. Please keep in mind that catholic weddings usually do not allow outside venues, with few exceptions.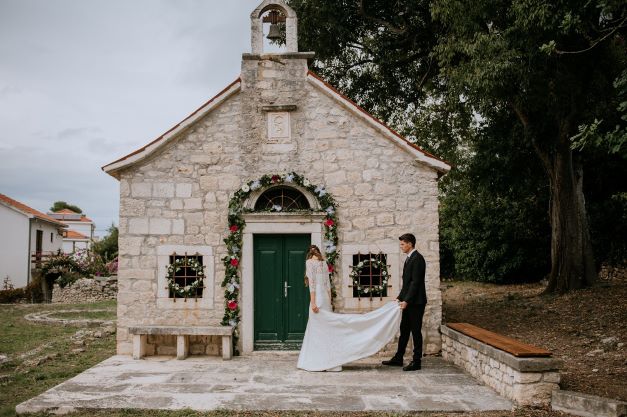 ◆
Storija restaurant in Supetar: olive trees and fantastic views
Romance is in the air at this beautiful Brac wedding venue. We're obsessed with this venue's terrace, olive trees, and stunning views overlooking the sea. This venue is an ideal setting for your romantic Brac wedding. 

◆
Puteus Palace hotel in Pucisca: style and elegance
This stylish and elegant hotel positioned in Pucisca is a perfect choice for couples looking for chic wedding celebrations.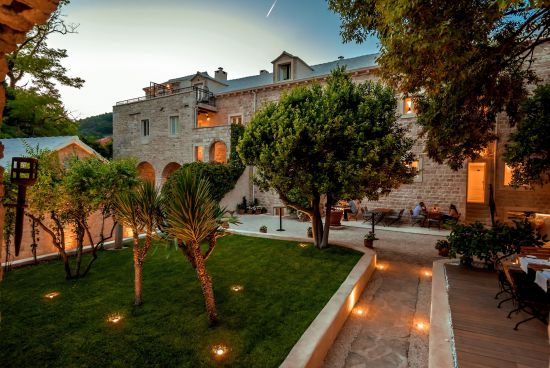 Cava Brač: mesmerizing views
This unique venue is a perfect solution for those looking for privacy and magnificent views. Out-of-this-world views overlooking the city of Split and surrounding bays.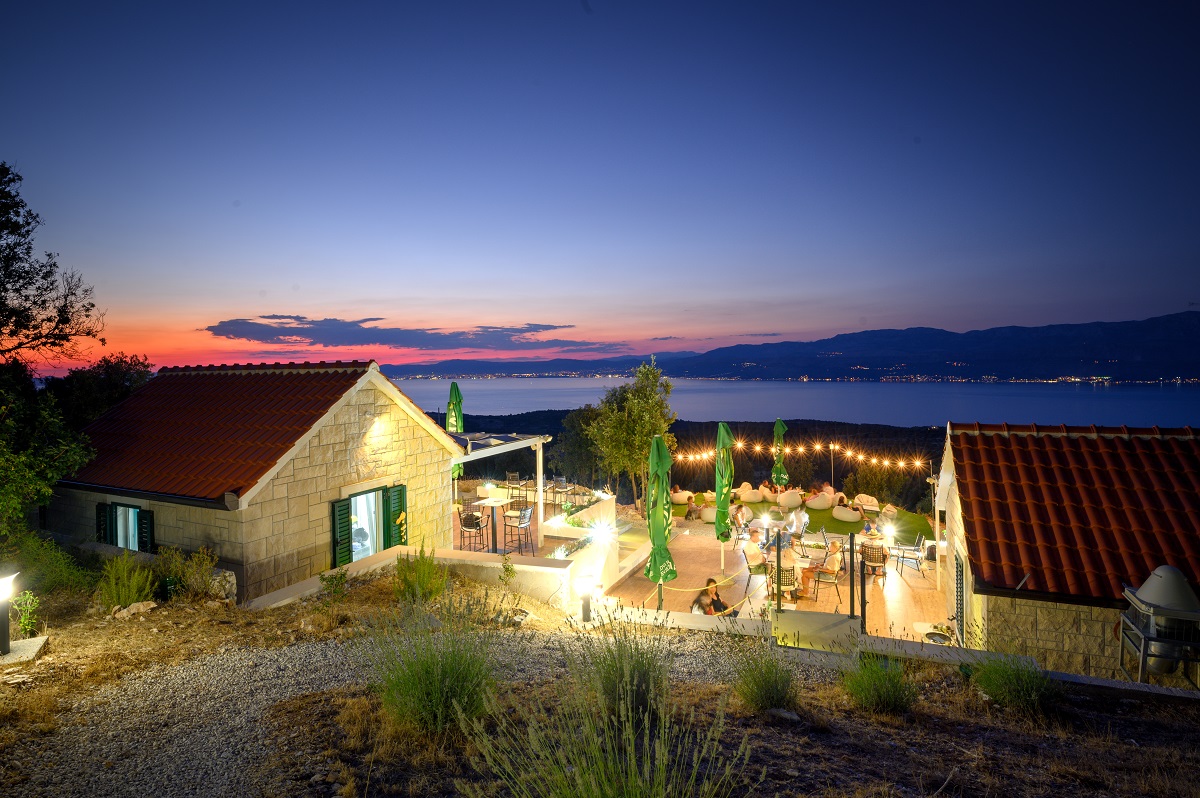 ◆ Ribarska kućica in Bol: seafront restaurant with breathtaking views
This intimate seaside restaurant offers fresh, tasty Adriatic specialties. The wedding ceremony can take place at the nearby beach, positioned next to the restaurant.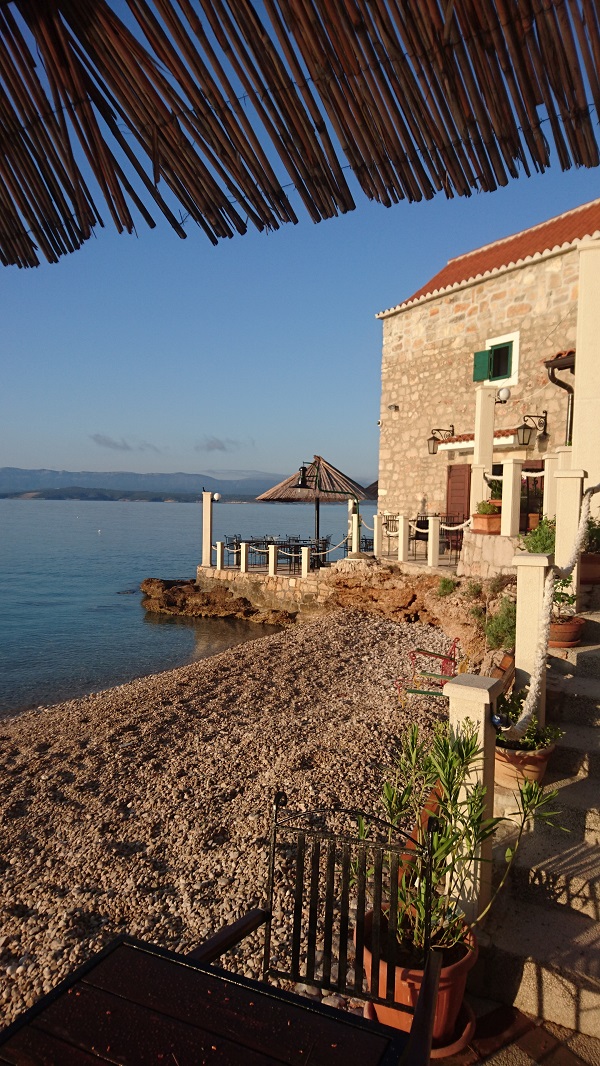 ◆ 
Non Ban restaurant in Gornji Humac: style and lush gardens
Get married under the tree lights and celebrate the night at one of the most beautiful restaurants in the southeast part of the island of Brac. Stylish and chic. Local cuisine with fine wines is the restaurant's specialty.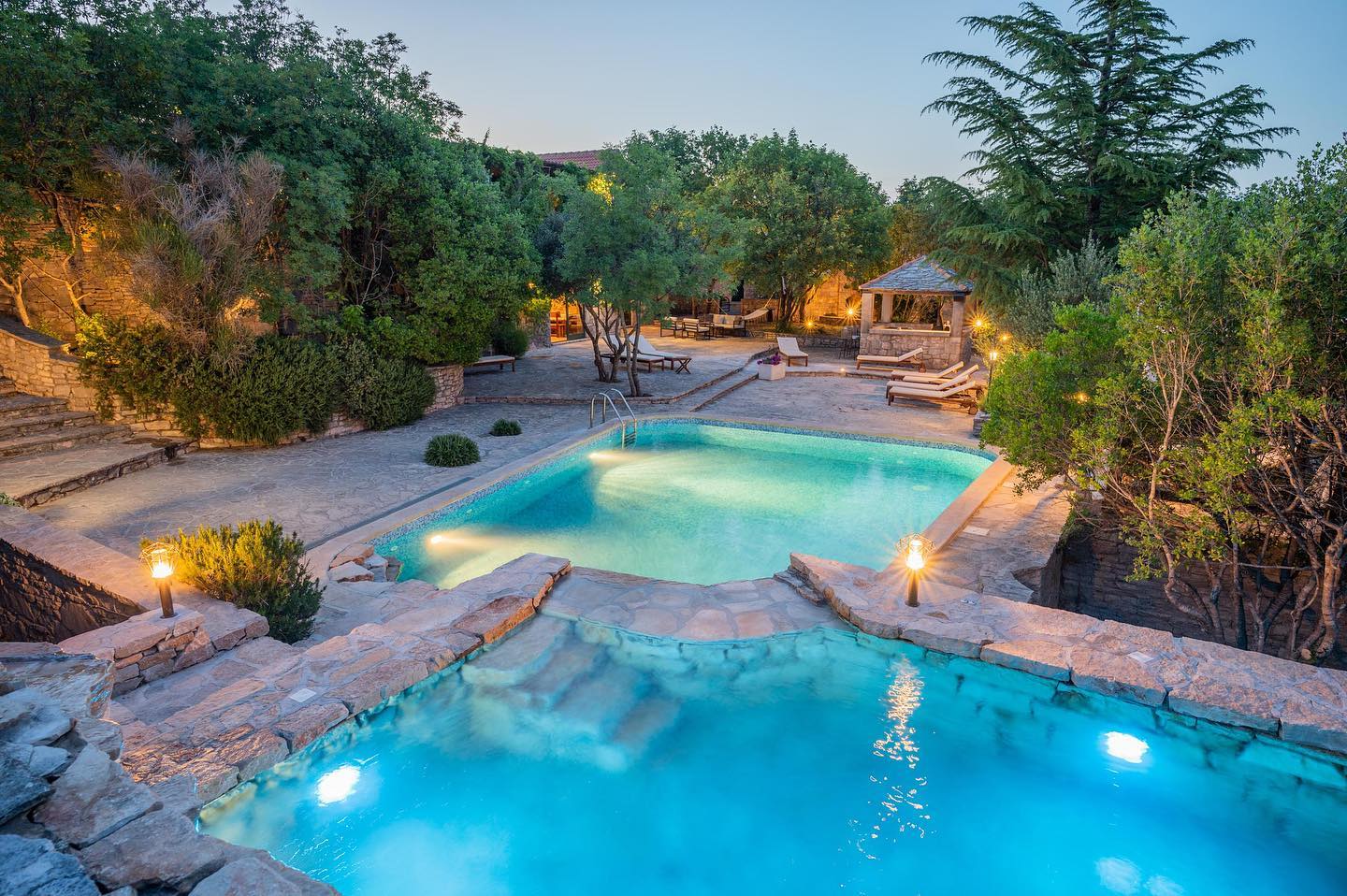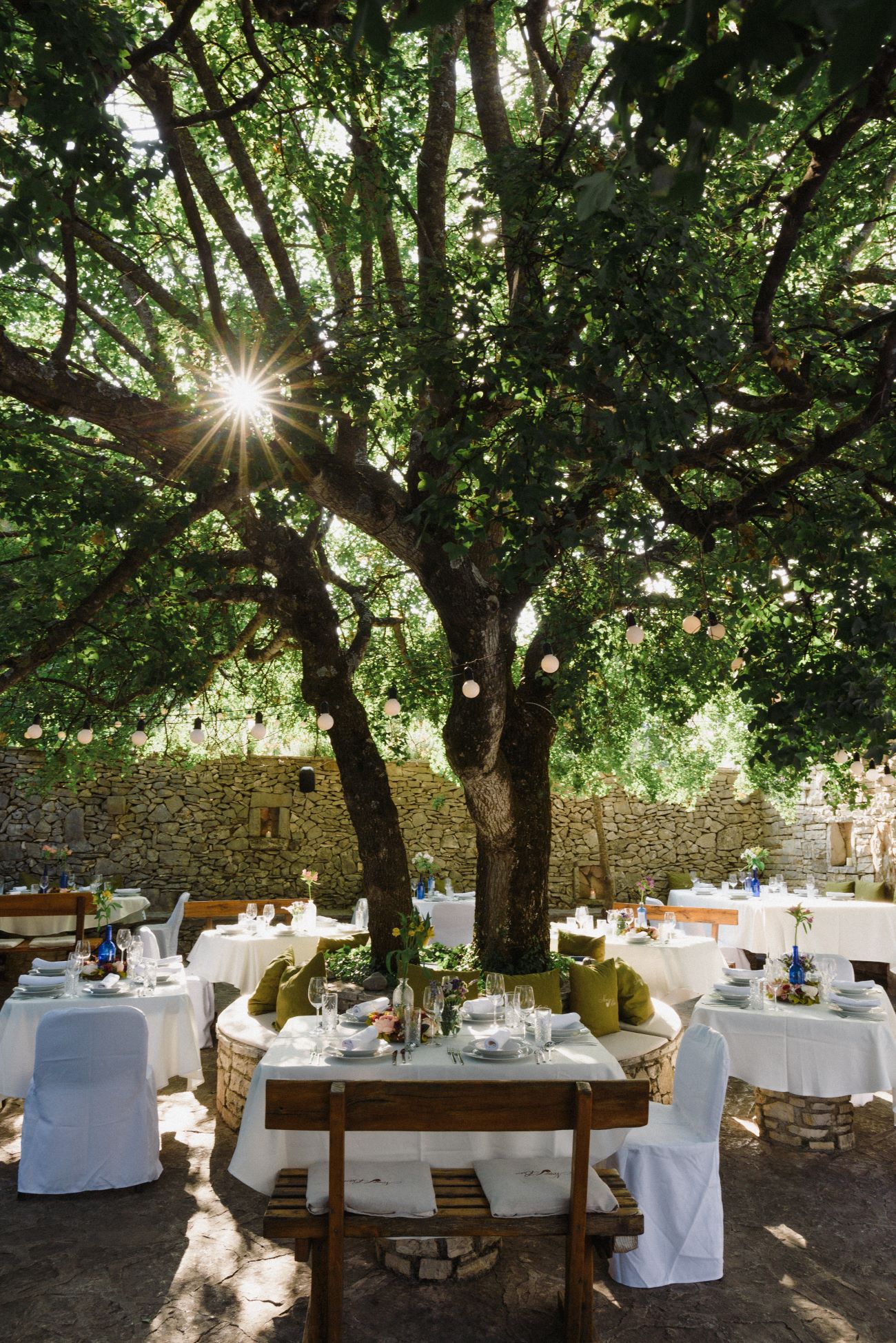 ◆
Mali raj restaurant (Little heaven): where romance meets garden party
This green olive tree oasis is a perfect venue for medium to large size parties, ideally positioned near the famous Zlatni rat beach in Bol, Croatia. The olive garden makes a perfect setting for your Brac wedding.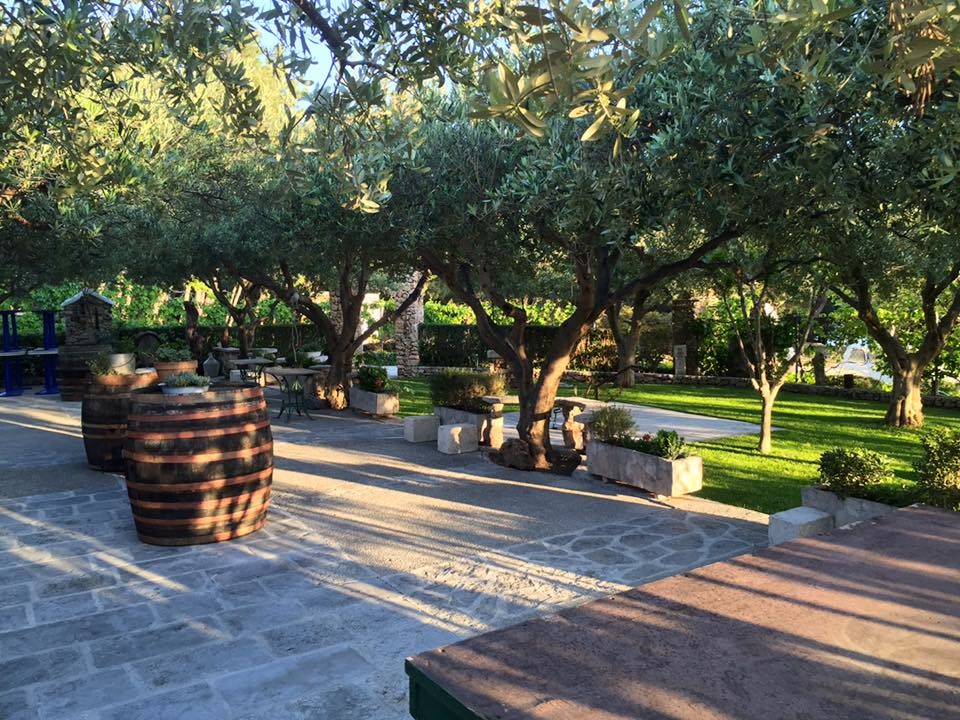 ◆ Konoba Tomic in Gornji Humac: 800 years old tradition with delicious cuisine
One of our favorite restaurants is truly a gourmet oasis. Nestled in the less-known village Gornji Humac, this 800-year-old konoba is full of charm and character. It is a place where history meets art. The owners follow the 'from farm to table movement' and produce their vegetables and specialties. This venue is only available for day before/day after gatherings.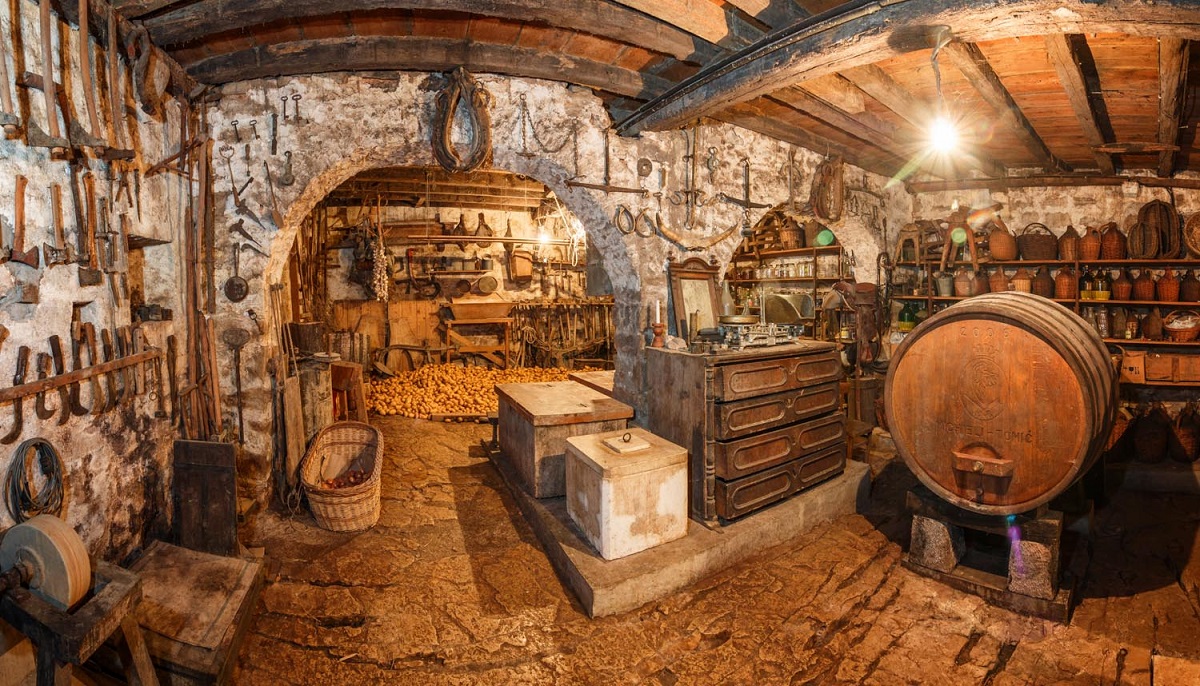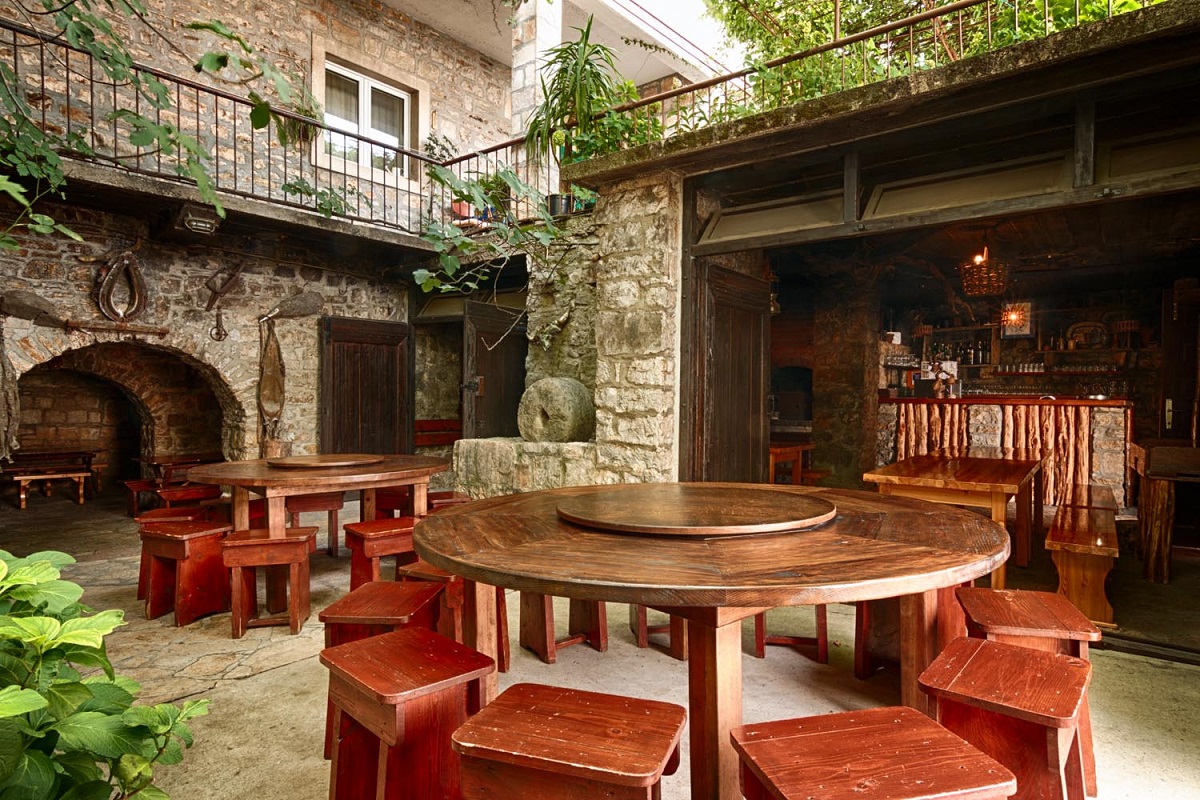 ◆ 
Konoba Ziza in Donji Humac
Beautiful terraces overlooking Adriatic sea / mainland. Traditional specialties, homemade liquors.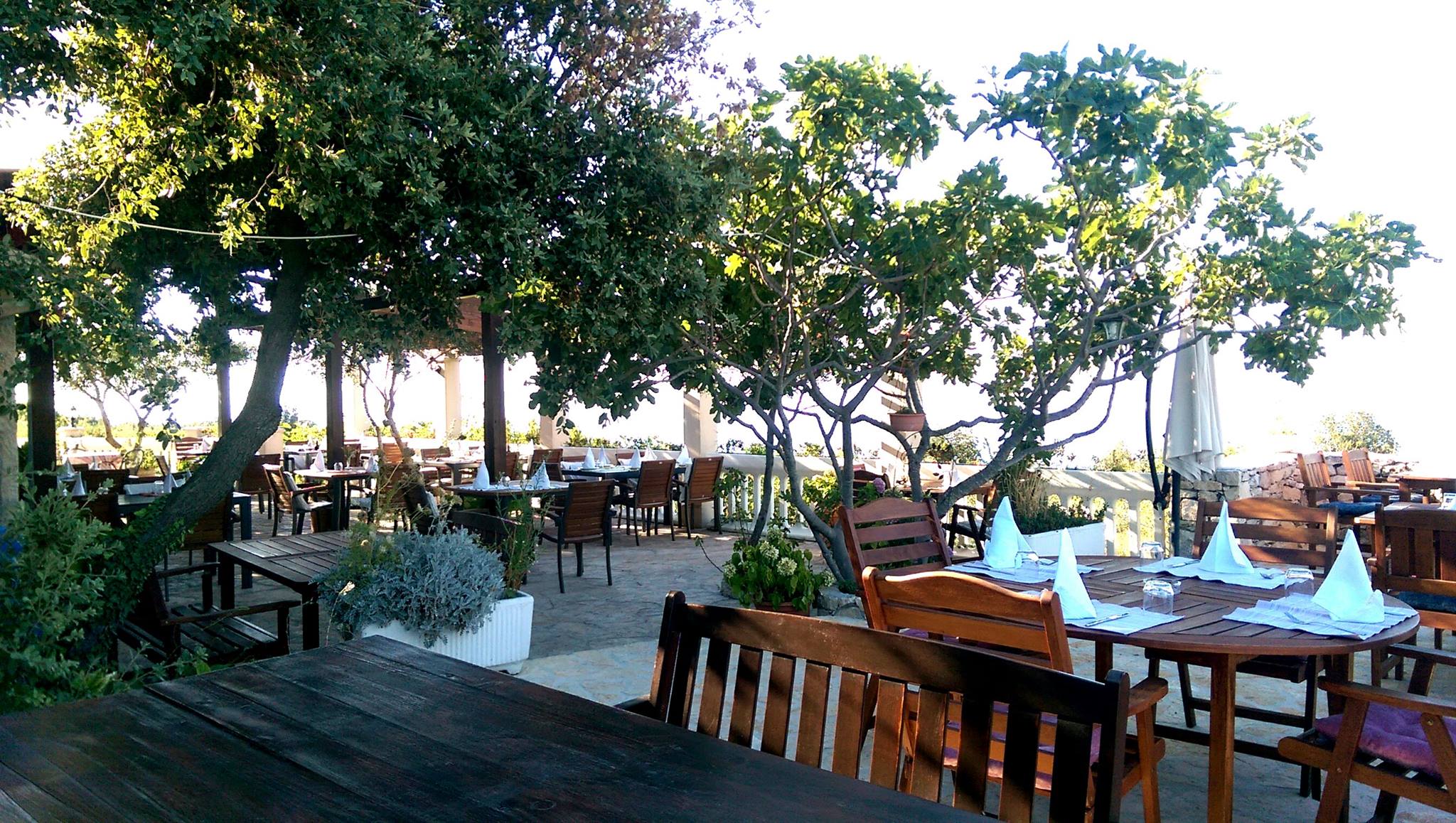 —
For a full list of Brac wedding venues and recommendations by Chic Croatia wedding planners, contact us today for your free consultation and detailed event proposal.
There's something special about a summer island wedding that feels so romantic, relaxed, and special. Host the destination wedding of your dreams at one of these Brac island venues; whatever you and your partner decide on, it's bound to be unforgettable.
ATTRACTIONS & VISITS
 Whether you're seeking an island getaway, romantic oasis, or adventurous vacation, the island of Brac is one of the best travel destinations in Croatia. Secluded beaches, beautiful nature with endless vineyards and olive groves, small fishermen's villages, and magnificent sunsets: perfect for those looking to experience an authentic Croatian lifestyle. In addition, is is Croatia's largest island which is positioned in the heart of Dalmatia and is closest to the Split mainland.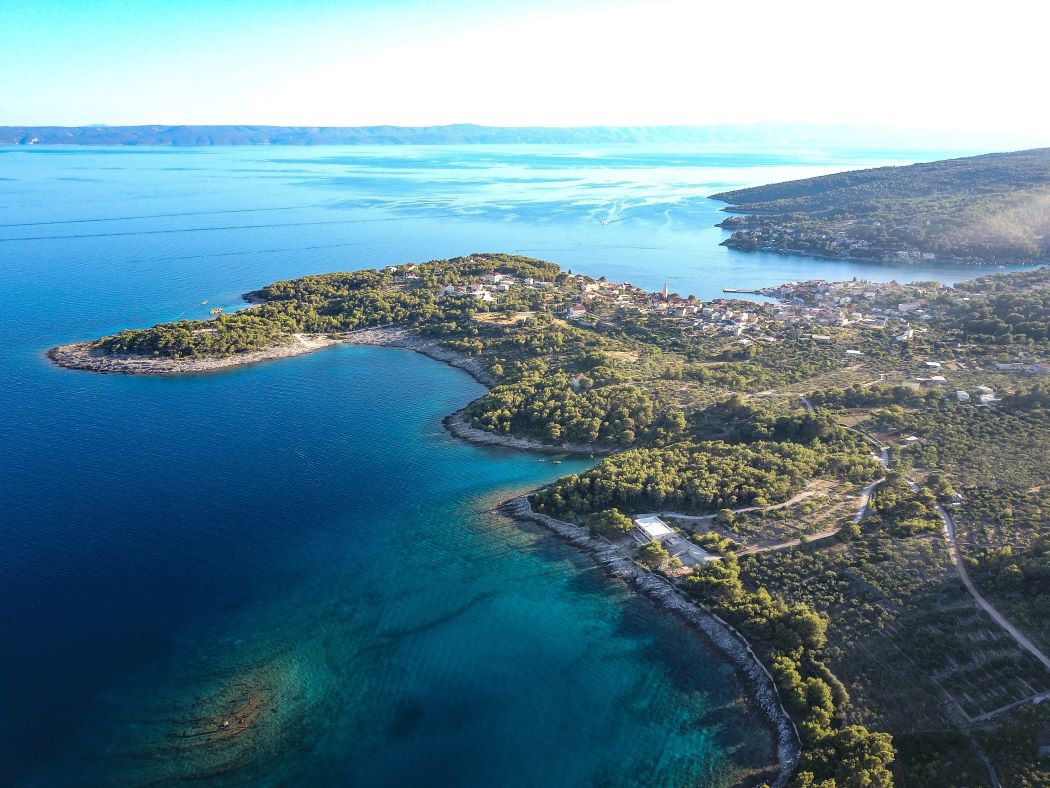 Here are Chic Croatia's favorite Brac island attractions and main activities to choose from. 
◆ Zlatni rat beach
The most popular beach on the Adriatic is located in Bol, on the south slopes of the island of Brac. Perfect for windsurfers and water sports, Zlatni rat beach is one of the most known attractions on the island.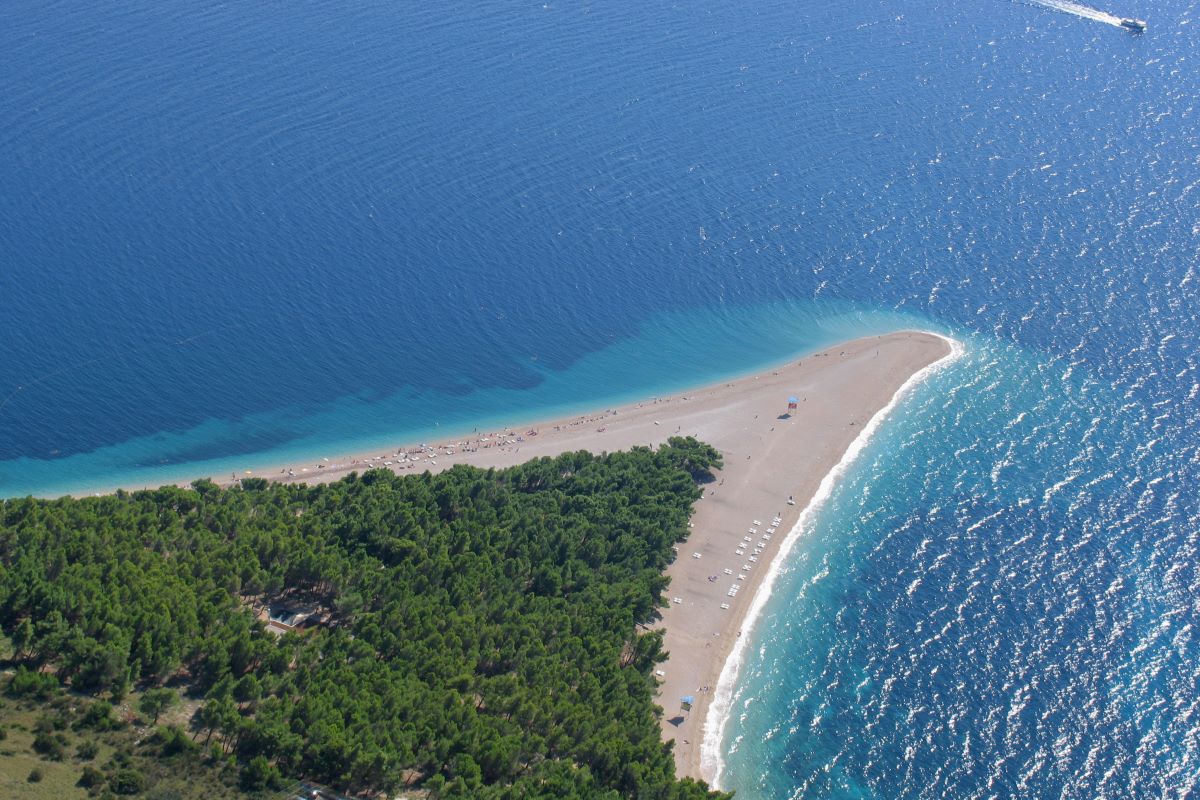 ◆ Vidova gora

It is not only the highest peak on the island of Brac, but also of all islands in Croatia. Breathe in the untouched nature of the island as well as the fantastic views of Croatia's spectacular coastline as you climb the top.
◆ Pustinja Blaca
The amazing monastery of the Pustinja Blaca is a –must-see attraction you should not miss. Plan a day out to explore this unique monastery dating back to the 16th century.
◆ Stonemasonry school in Pucisca
One of the truly remarkable attractions is the famous Stonemasonry school in Pucisca. It has a long tradition of stone production and sculpting. Brac stone is famous worldwide and it is believed that it was used in decorating the White House in Washington. During your Brac visit, make sure to visit the famous Stonemasonry School Pucisca where many impressive stone arts are exhibited and presented. In addition, make sure to purchase one of the unique Brac souvenirs, such as Brac stone flowers or unique stone jewelry.
◆ Beach hopping
Many incredible beaches waiting to be discovered are located on the island. Many of them are no longer a secret, but still well worth a visit. Let us mention only few of the most beautiful beaches on the island: the famous Zlatni rat beach, Sumartin beaches, Lovrecina beach, Povlja region beaches, Postira beach, Milna pebbly beaches…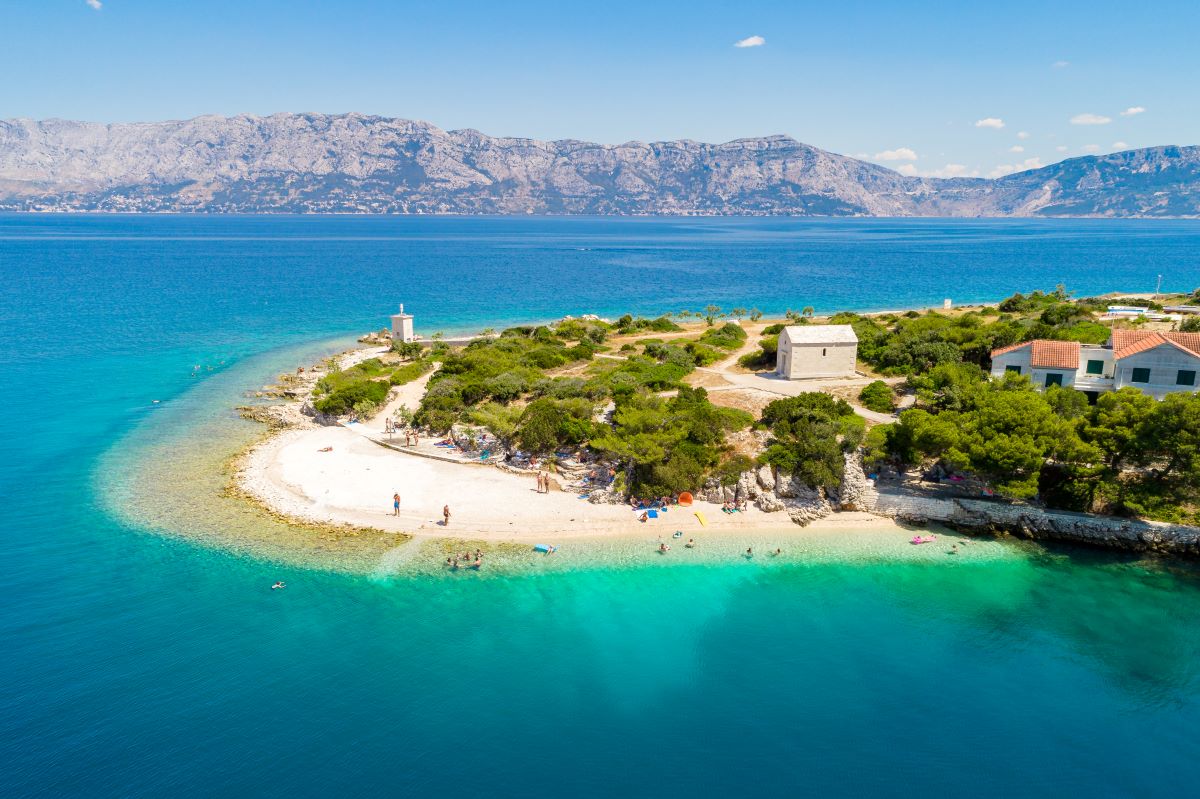 ◆ Get active
Explore numerous Brac hiking trails, such as from Bol to Vidova Gora and Murvica to Dragon's Cave. We must mention the Via Brattia 35 km long circular walking and tourist trail connecting 12 historical sites on the island. There are many other activities to choose from: sea kayaking, scuba diving, bicycling, and others.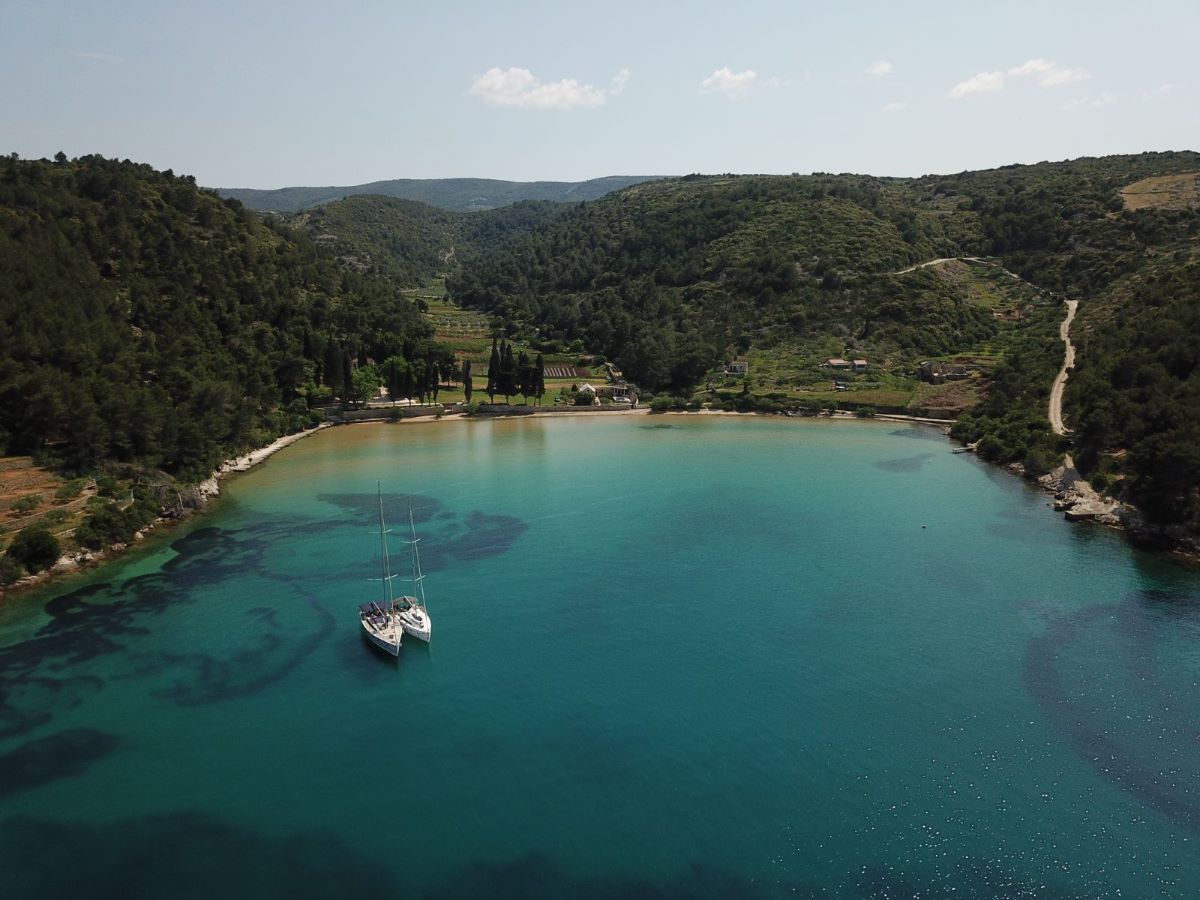 INSPIRED BY OLIVE TREES
The olive tree has been associated with the island of Brac for centuries. As you drive around the island, you will see endless olive tree groves spreading across the island. There is a long tradition of growing olives and producing olive oil on the island so do not miss this unique opportunity to taste some of Croatia's best olive oils. In addition, Brac is known for it fine wines, tasty and sweet figs, lemons, and oranges.  
Moreover, make sure to visit the Olive oil Museum in Skrip established in 1864 where you will find out more about the tradition of olive oil production in this area. Furthermore, the island of Brac is the home of the World Olive Harvest Championship in Postira, which every year attracts many visitors and guests. We invite you to join us for this year's olive harvesting – we are certain you will enjoy this fun activity. 
DELICIOUS CUISINE AND HOMEMADE SPIRITS
The island is known for its fantastic olive oils, wine, fresh skuta (local cheese from the island of Brac) with honey and sugar, as well as local lamb, the popular peka dish. The Brac lamb is mainly prepared either on a spit or roasted with vegetables or potatoes.
Furthermore, do not miss to try local spirits of Brac: homemade lemon, mint, or carob grappa, chilled, on ice. Local grappa pairs perfectly with dry figs, almonds, or walnuts. Local desserts to indulge: Hrapocusa or Dol cake, rožata, arancini, or pršurate/fritters.  
Let us know if you decide to incorporate local cuisine into your wedding menu. Find out more about local specialties here.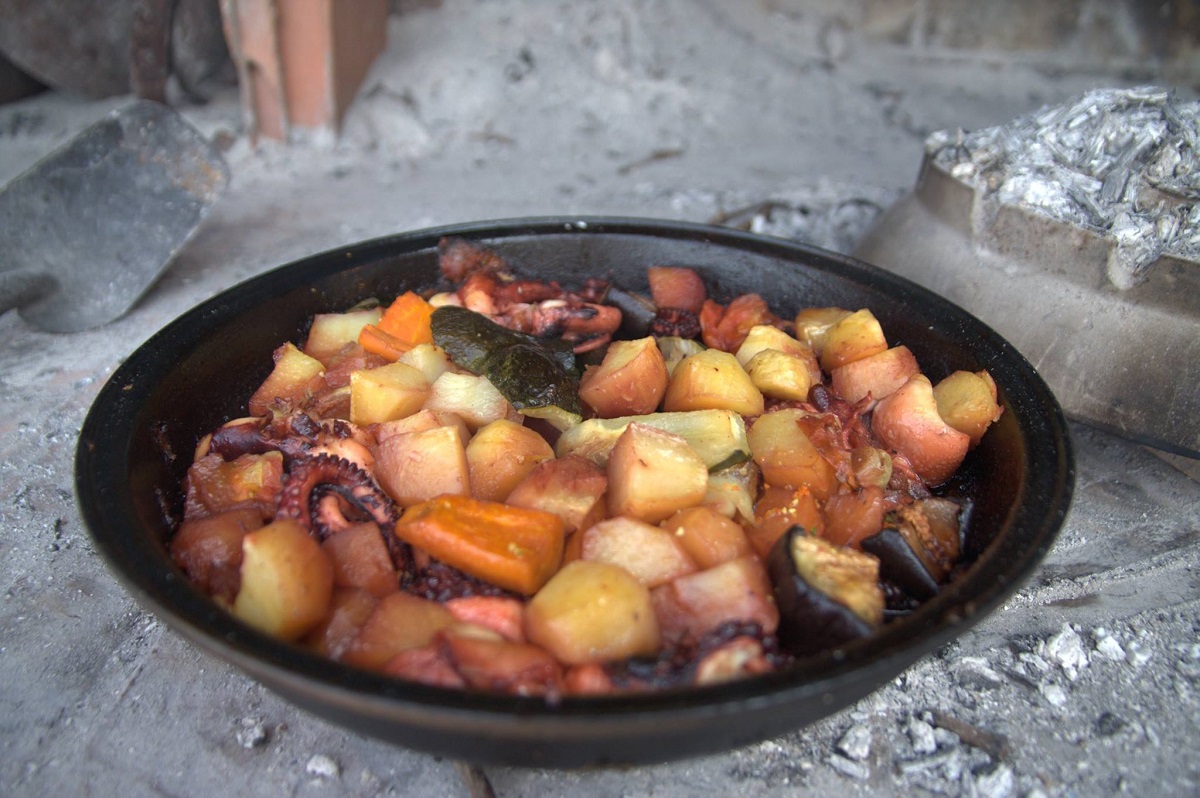 SECRET CAVES, INTIMATE CHAPELS, AND SAILOR'S STORIES
Take the road less traveled and explore the hidden bays and caves of the island of Brac. There are many interesting caves, such as Dragon cave near Murvice or cave Kopacina near Donji Humac. Once you're there, make sure to stop by the local restaurant Kopacina, one of the island's most authentic restaurants.
Moreover, the island of Brac abounds with a rich cultural and religious heritage. Apart from 116 large and small churches on the island, you will also see numerous small chapels and historical buildings. In addition, Sumartin has long shipbuilding and fishing tradition where you can find the oldest shipyard on the Adriatic.
◆ BRAC ISLAND SPECIAL EVENTS  
Chic Croatia invites you to check out the best events on the island planned in 2023. There are many special occasions and events that take place every summer. We will mention only a few: Hrapocusa night, honoring special Dol cake; Mutne kale art exhibition in Mirca; Feast of st Ana; Summer in Selca program, Bol summer festival, and many others. As soon as we get more information and confirmed dates for 2023 celebrations, we will share them.
—
For more information about the island of Brac wedding venues, a detailed wedding planning proposal, or a quick chat, contact us today at info@chic-croatia.com I 00 385 91 2610078. Chic Croatia wedding planners will design, plan and coordinate your Brac wedding, providing 24/7 support, advice, and guidance.
—
We will coordinate all the aspects of your wedding: from legal assistance, venue selection, supplier sourcing, cuisine, and wines to travel and accommodation arrangements. Chic Croatia takes out the stress of planning a wedding so you can relax with your loved ones and have a day to remember for a lifetime.
Recommended Chic Journal blog posts:
Recommended blog posts:
Croatia wedding venues  – ideas and recommendations
Croatia wedding guide 2023 – tips, advice and information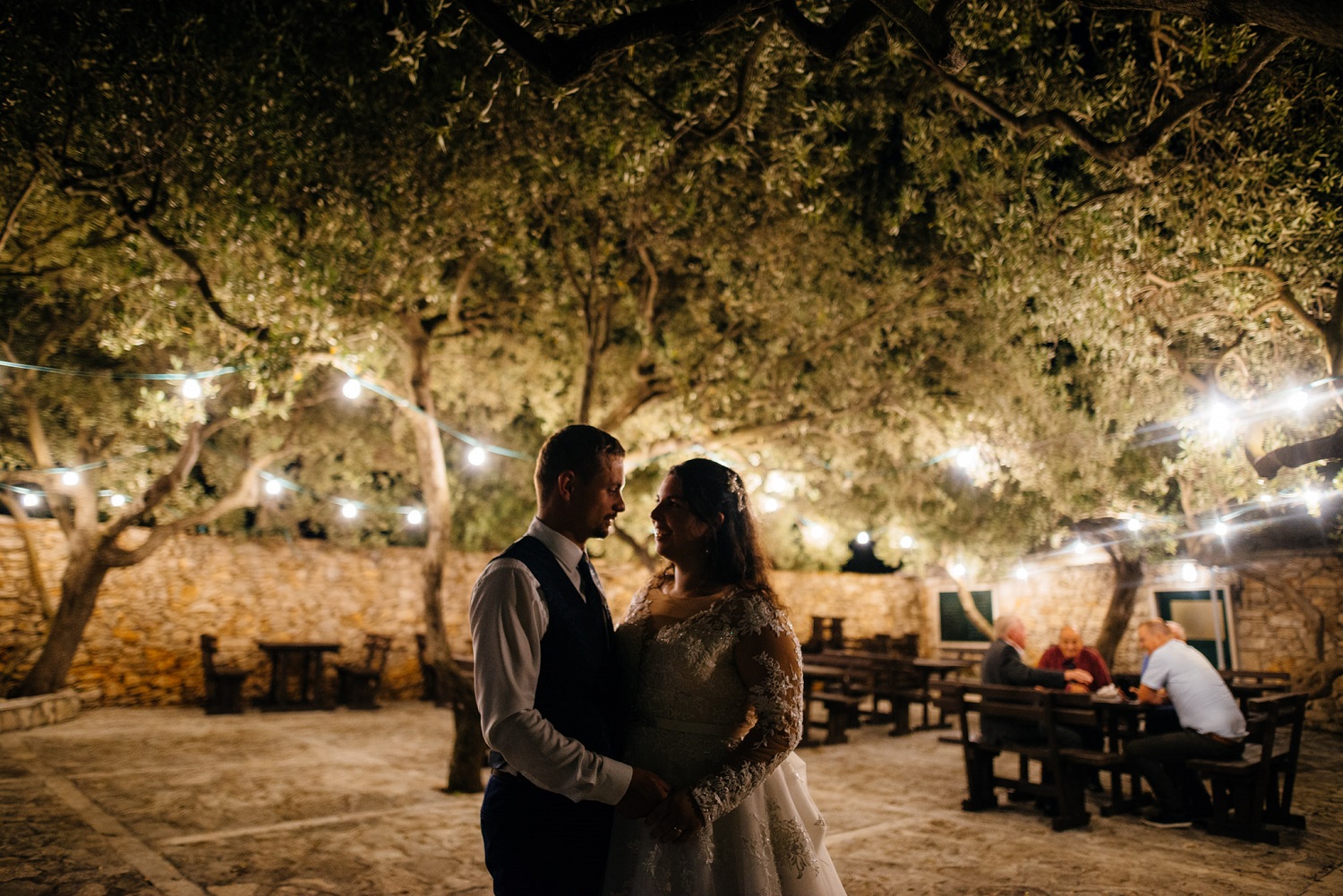 Photo credit:
TZ Bol I TZ Selca I TZ Supetar I TZ Postira I Studio Smile I Foto studio Mise I Kastil Gospodnetic I Nono Ban I Konoba Storija I Konoba Tomic I Puteus Palace I Cava Brac I Mali Raj I Nono Ban