Let's talk unique and picturesque wedding venues on the island of Brac!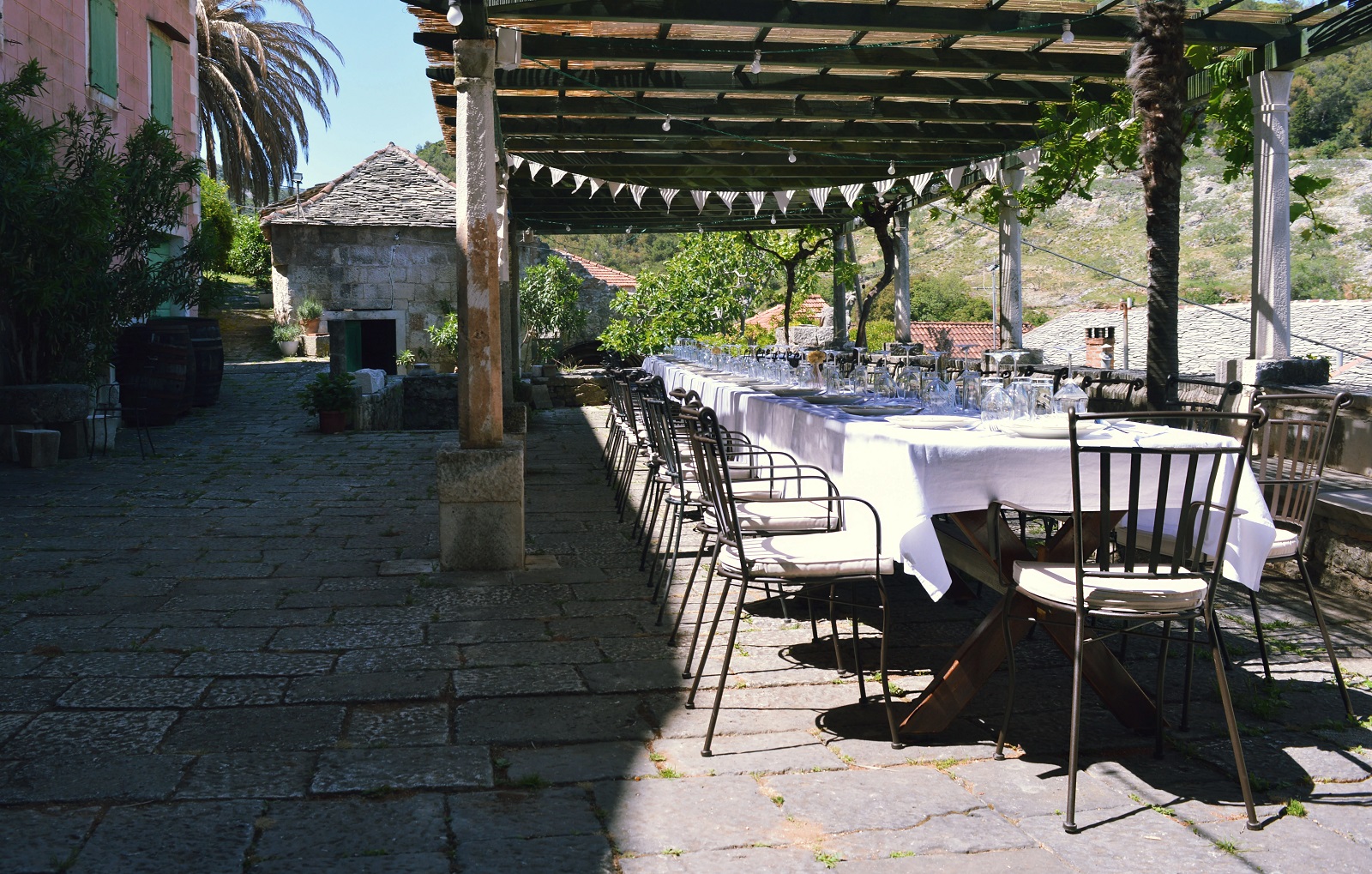 The tiny village of Dol on the island of Brac is set two km away from Postira village. It is known as one of Croatia's most picturesque villages. The unique village of Dol, first mentioned in the year 1337, is positioned in a deep valley and is rich in history and culture. It is one of the smallest villages on the island, with only about 100 inhabitants, who work mainly in farming. The village of Dol is a typical medieval village, full of charm and splendor. What to expect to experience in this gorgeous Dalmatian village? Magnificent nature, stone houses, hidden paths, unique churches, and amazing food. In addition, the village offers the best of Brac Island wines, full-of-flavor local cuisine, and rural beauty. This peaceful and serene oasis will capture your heart. Moreover, Dol is most well known for its wines, superb olive oil, famous Hrapocusa cake, lamb specialties, and serenity of rural lifestyle. It is home to one of the most spectacular wedding venues on the island of Brac – the famous Kastil Gospodnetic castle.
What not to miss in Dol?
Visit the intimate church of St Peter, which is known for its church bell from the 14th century, the oldest on the island of Brac. There are also hiking and cycling trails in the area, making it super popular among adventure-seekers and nature lovers.
Make sure to stop by the famous 400-year-old Kastil Gospodnetic restaurant, a castle-like magnificent dining place that will captivate all your senses. The Kastil restaurant is known as one of the most unique and authentic restaurants on the island of Brac, offering homemade wines, olive oil, and local vegetables. The restaurant is owned and operated by 12th-generation relatives of the castle's owner. This one-of-a-kind castle is truly a cultural gem, or we'd like to call it a 'breathing history', truly representing the old times. The interior has been kept from the old times and as you enter this light pink-colored castle, you will feel like you're in a fairy tale. As you walk through the castle, you will get a feeling of how noble families used to live in the 19th century.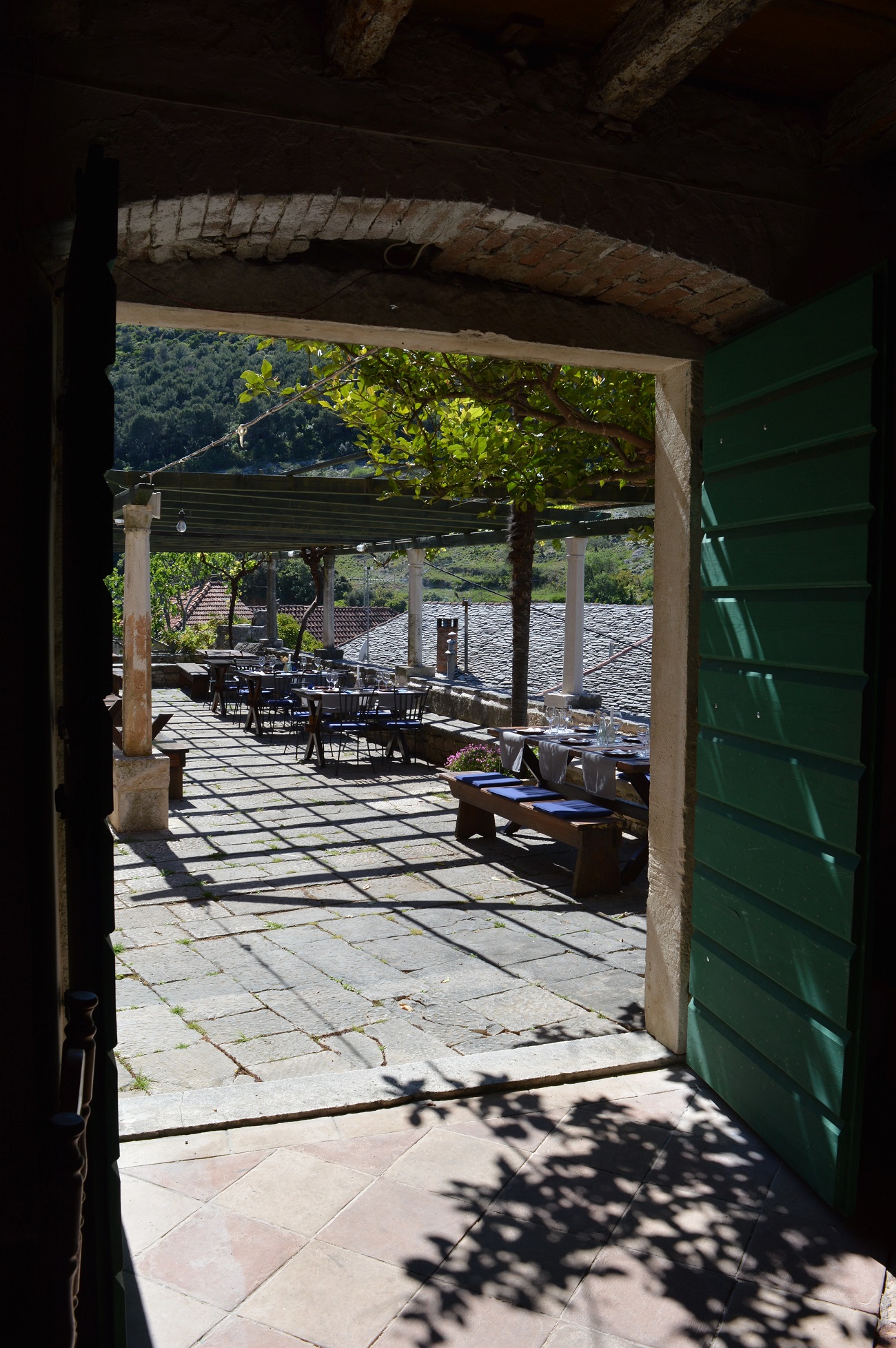 Numerous recipes and traditional ways of food preparation were handed down through the generations of the Gospodnetic family. The restaurant's menu features many dishes that are locally grown and produced. Many dishes have maintained their traditional recipes since the original preparations. Let us highlight a few top specialties: traditional lamb, salty anchovies, and Hrapocusa traditional cake. Moreover, the Gospodnetic family is making wine for ten generations and the restaurant is well known for its quality red wine – make sure to make wine tasting at Kastil Gospodnetic a priority. Hrapocusa cake can only be found in Dol and has been traditionally made for generations of Dol families. In addition, did you know that the cake is named after the stones that are found in the village? It is known for its rich taste and rustic look, made only of a few ingredients: walnuts, sugar, flour, and egg whites. We have included this traditional cake on our list of top recommended Croatian specialties to taste.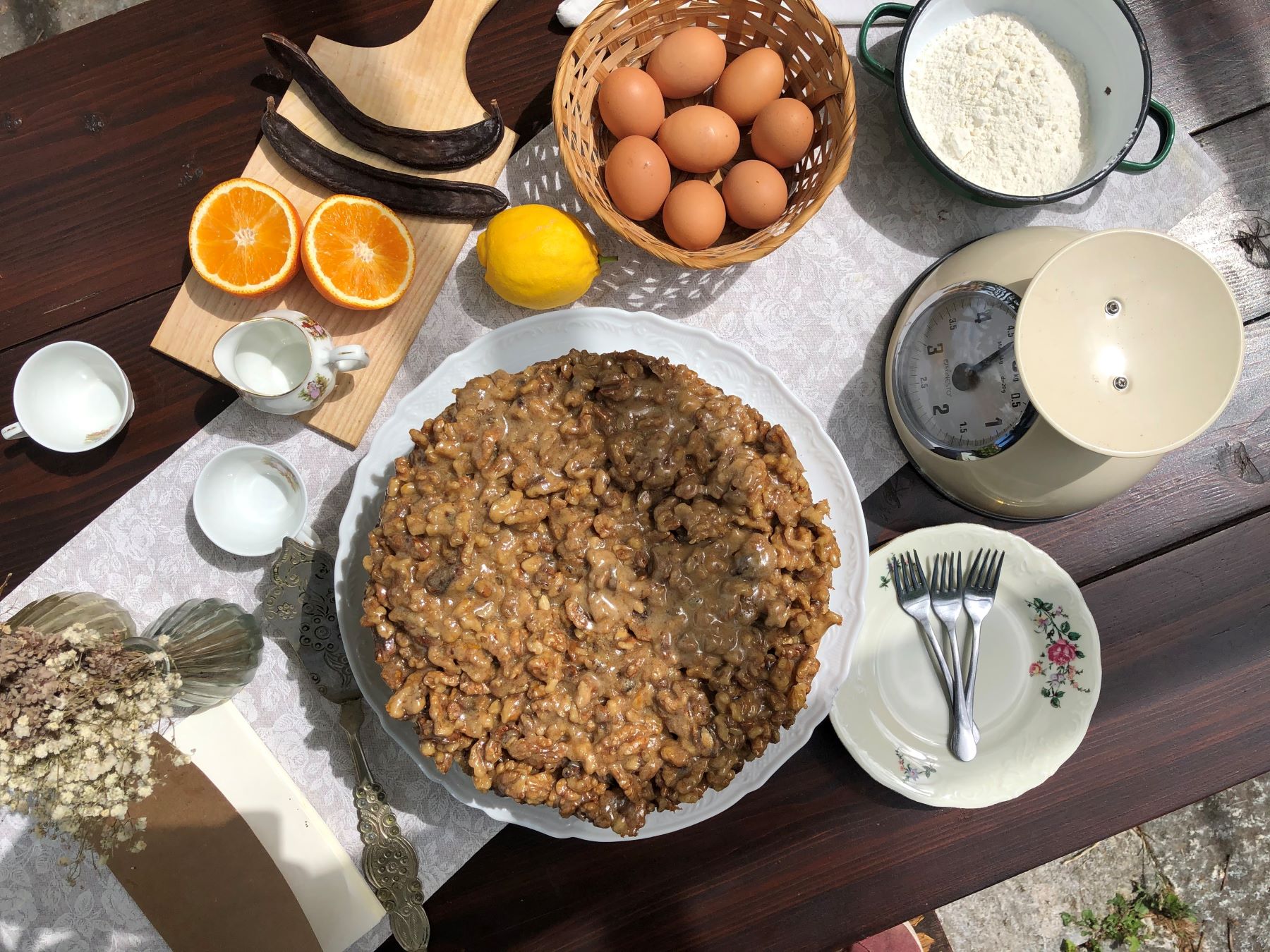 Looking for the perfect rustic chic wedding venue?
Kastil Gospodnetic restaurant is one of the most popular wedding venues on the island of Brac. The restaurant's spacious terrace overlooking the valley and sea is surrounded by lush greenery and colorful blooms. It is one of the most magnificent Brac wedding venues.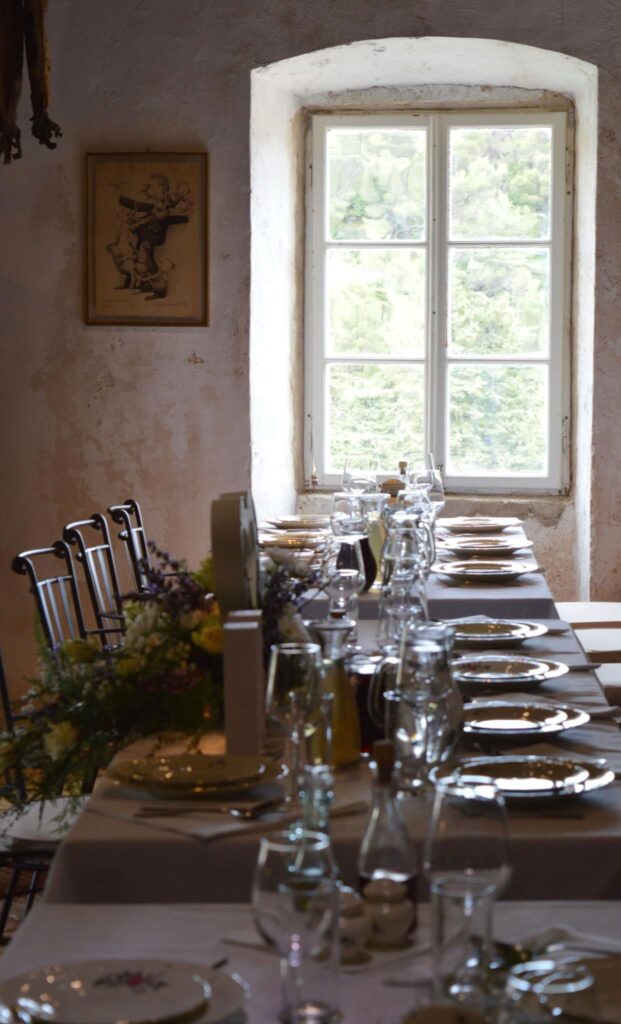 Imagine yourself at this historical house, enjoying a homemade grappa with dry figs and sugar-coated almonds – a true Mediterranean oasis. The restaurant offers the idyllic setting for the rustic chic wedding and is perfect for small to medium-sized wedding parties. This unique Brac wedding venue embodies a rustic charm and a dreamy, chic stylish wedding theme you and your guests will love. Your Brac wedding fairytale story will come true at this romantic and intimate castle.
Finally, if you would like to experience an authentic Dalmatian lifestyle, slow-paced living, and a genuine island vibe, look no further than the charming island of Dol on Brac.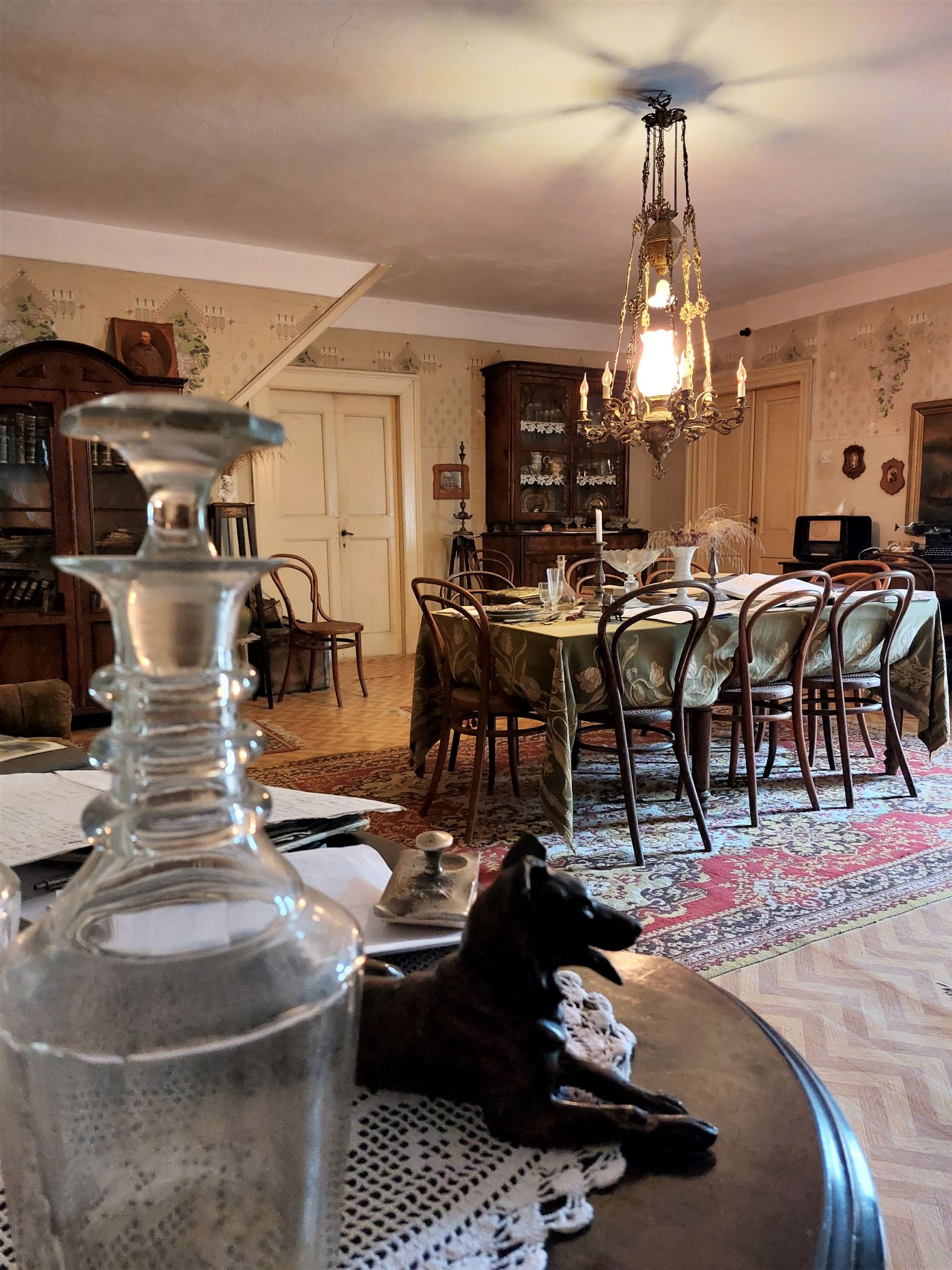 The Chic Croatia team will plan and coordinate different types of events in Croatia. From small, intimate gatherings to big, lavish weddings – we can turn any dream into a reality. Book a consultation with us to see how we can help you in planning and coordinating your one-of-a-kind Croatia event or wedding. We can't wait to meet you and begin planning your special day.
📷 by Kastil Gospodnetic family