Not having an exact idea of the flower type or color might be a good thing. This way, you will enjoy the process of selecting the wedding flowers and choosing the overall vibe you would like to have on your wedding day.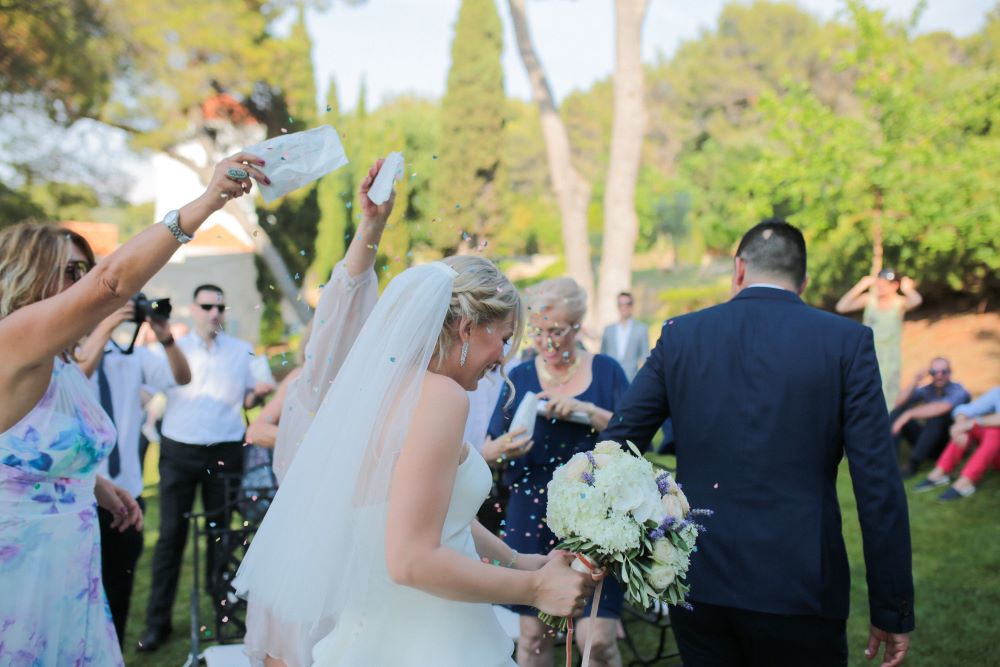 There are many ways to make your wedding special, and floral design is undoubtedly one of them. Flowers can fully elevate your wedding and we're sure you'd like them to be perfect on your wedding day. They have the power to complete and transform any wedding venue.
Tips to follow
To help you figure out the best flowers and the type or design for your wedding, we have compiled a list of tips to follow when it comes to choosing your wedding flowers:
— Take some time to figure out what you like the most. Do your research. Decide on a wedding vibe or a feeling you'd like to have – romantic, modern, rustic, simple, boho…Put together a mood board you'd like to follow. Know what you like as well as what you don't like. Stick to your vision. Dare to be you. Dare to be different. Chic Croatia will be by your side to support your wedding vision and goal.
— Choose a color tone that best reflects your personality. Flowers and floral decor perfectly express your personality on your wedding day. Combine different colors or use different color tones and palettes.
— Floral walls – yes or no? Floral walls are a great option for a perfect backdrop on your wedding day and they can work at any type of venue. Keep in mind the aesthetic you'd like to create and don't be afraid to express your creativity if planning to have one.
— Create your wedding flower budget – your budget will decide the amount and type of flowers to choose. It is one of the starting points when it comes to planning your wedding design and decor.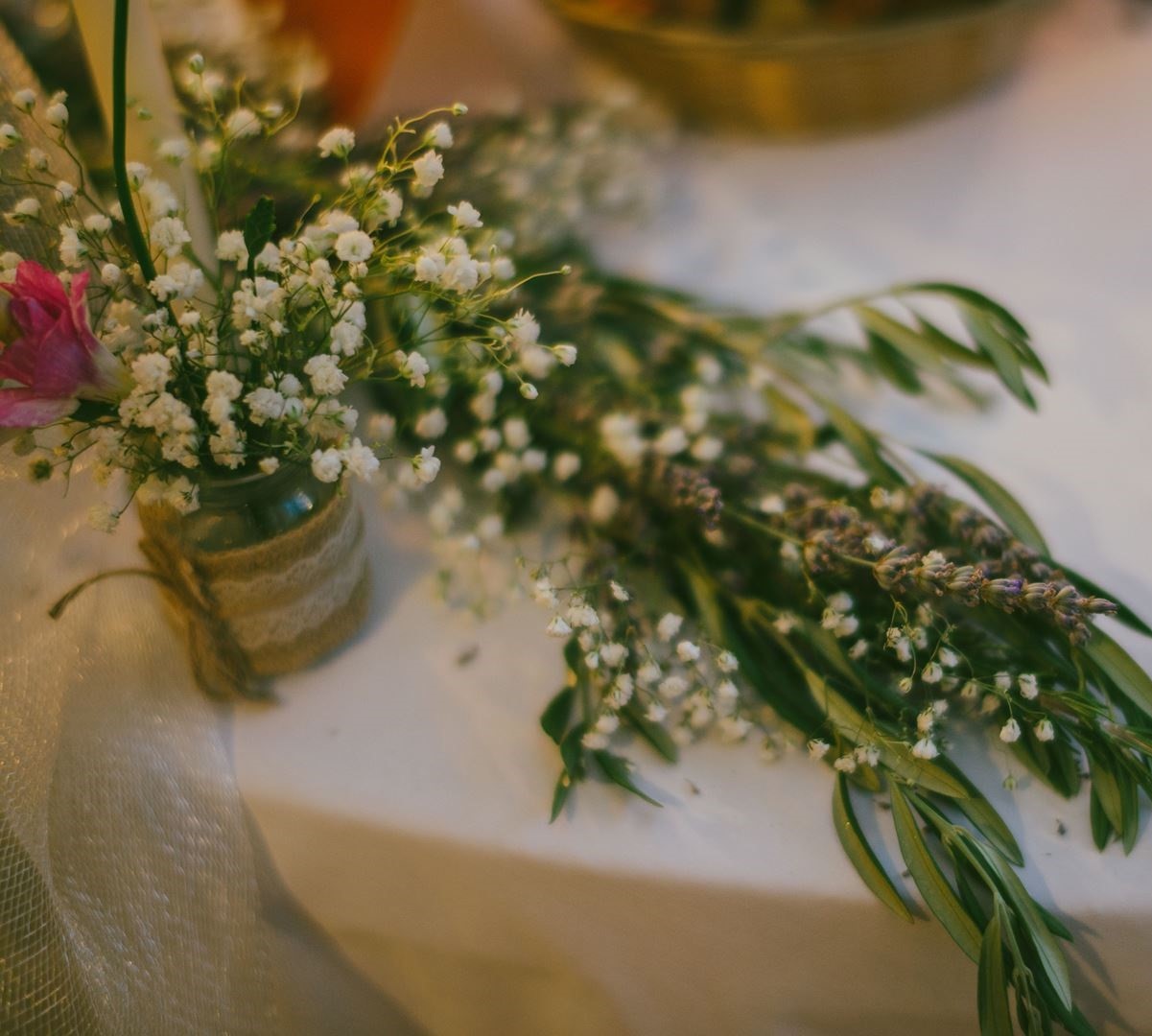 — Make a list of the flower arrangements and centerpieces. This is a pretty common wedding flower checklist you'll need for most weddings: a bridal bouquet, boutonnieres, corsages, a photo-worthy floral arch, hair flowers, ceremony entrance flowers, altar or table decorations, dinner table centerpieces, head table centerpieces, cake flowers…
— Choose your florist – find a supplier you trust and ask for recommendations. Share with your florist your mood board. Ask for advice and tips. Share your expectation and wedding vision.
— What's in the season – Many flowers are available all year round as they're often imported, however, we advise you to pick flowers that bloom at your wedding. This will significantly impact your wedding budget but it will also be much easier to find the flowers /different types and colors.
— Decide on the quantity and discuss it with your florist
— Reuse your flowers if possible – there are many different ways to re-use your flowers. Discuss the options with your florist.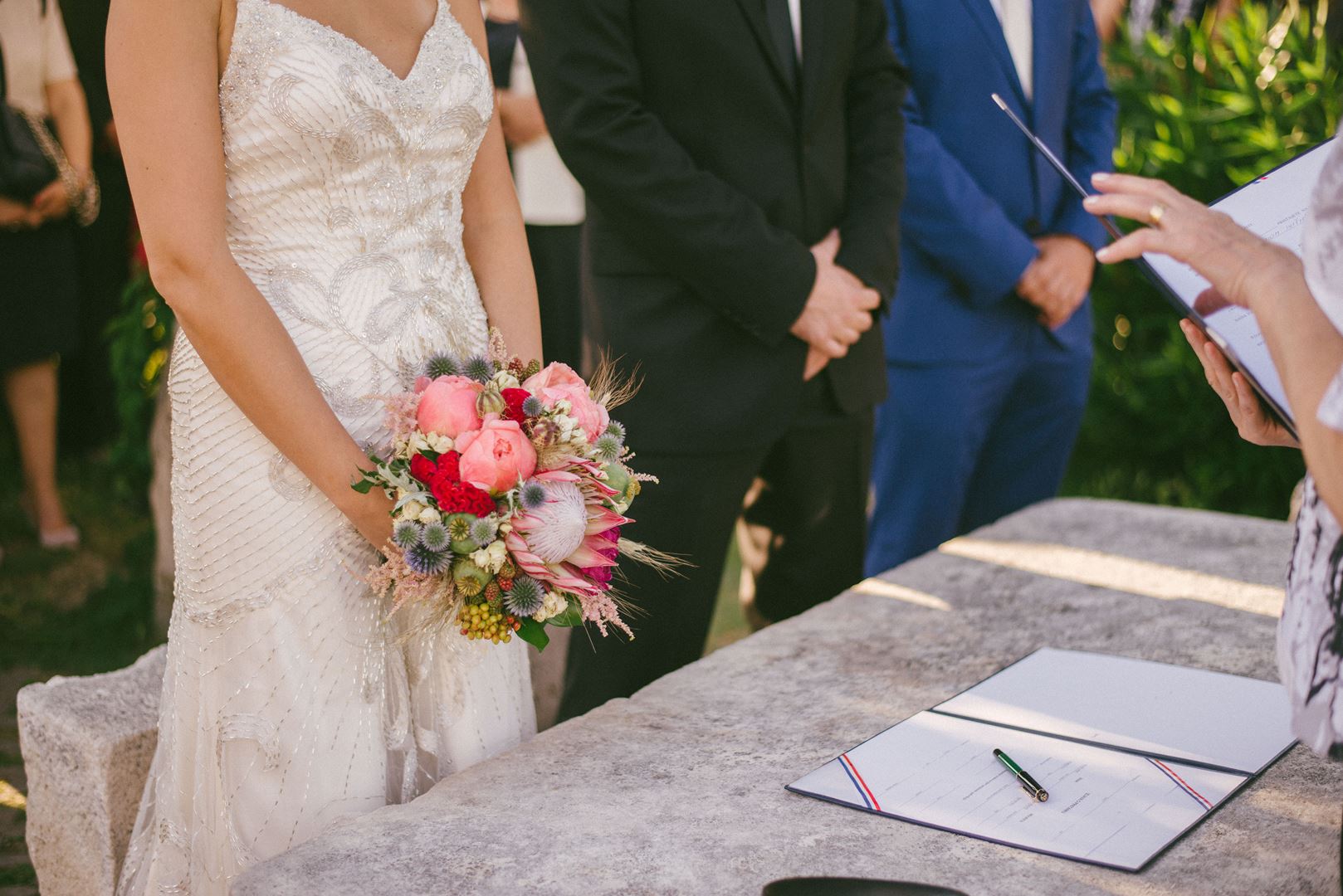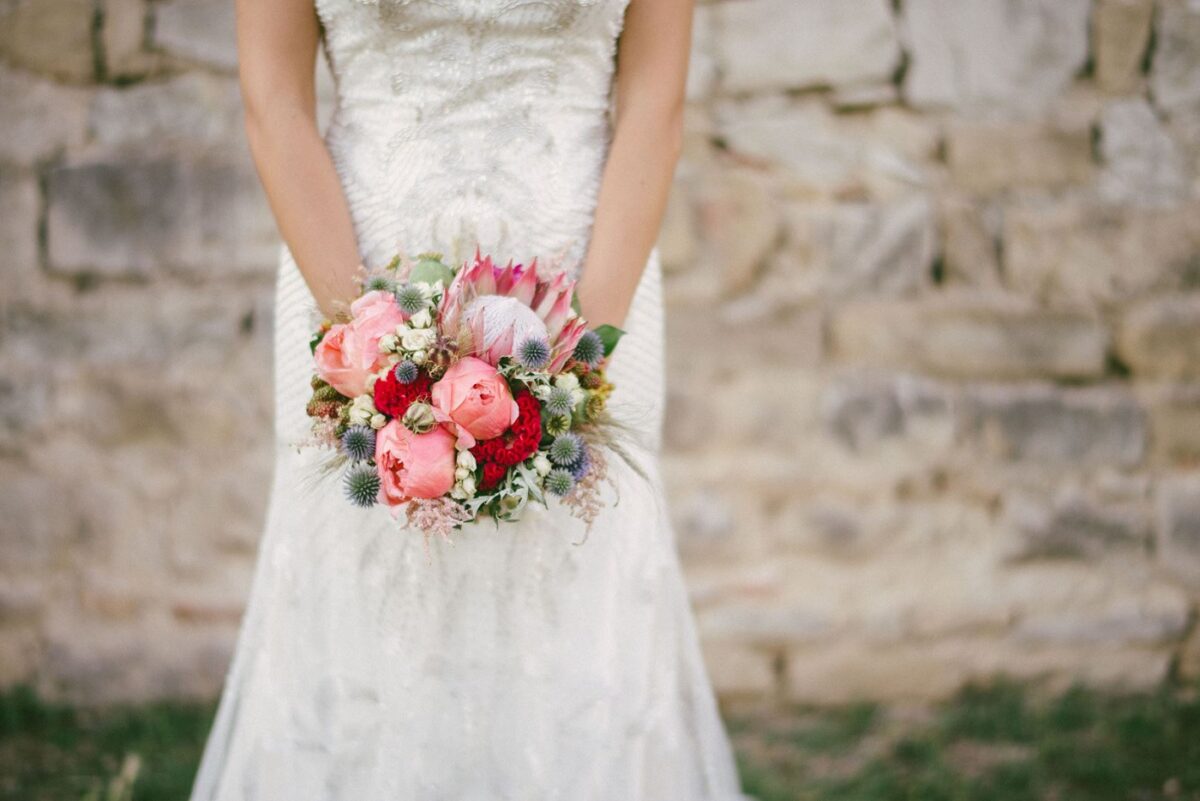 ---
Chic Croatia will design, plan and coordinate your most special day, providing 24/7 support, advice, and guidance. Chic Croatia takes out the stress of planning a wedding so you can relax with your loved ones and have a day to remember for a lifetime. In addition, our team will coordinate all the aspects of your wedding: from legal assistance, venue selection, supplier sourcing, cuisine and wines, and travel arrangements.