In the recent Vogue article "Move over Tuscany: why Croatia's wine regions should be on your radar", the author Julia Eskins shares her love for Croatian wines and introduces top Croatian wine regions. Even though Croatia is not as globally popular for its wine, as much as it is popular for its beautiful coastline, attractions, and beauty, the author highlights that Croatia at the last year's Decanter awards took 3 platinum, 16 gold, and 111 silver medals – a truly fantastic accomplishment. This is quite an inspiring number for a small country like Croatia.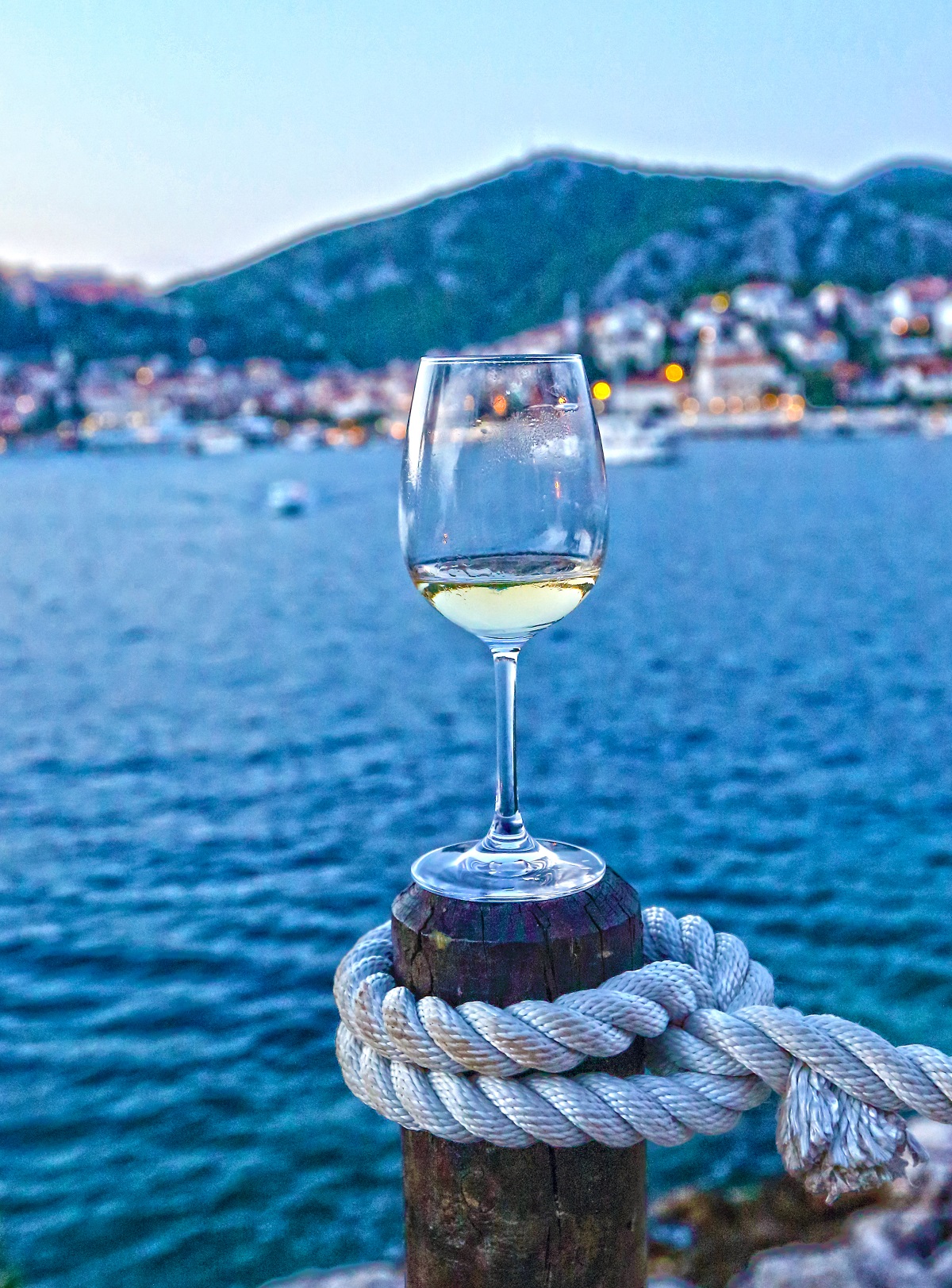 As wine and weddings go hand-in-hand, we'd like to share with you more about Croatian wines, regions, and Chic Croatia recommendations. Allow us to start by presenting Croatia's top wine regions; as well as talk more about Croatian wines and our tips and tricks.
CROATIAN WINE REGIONS
Dubrovnik's Konavle region
The region of Konavle is positioned east of Dubrovnik, just an hour's drive away from Dubrovnik. It stretches from Dubrovnik towards the border of Montenegro. Wine growing has a long tradition in this region; let us mention the region's most popular sort: Malvasija Dubrovacka.
As some reports highlight, the popular Malvasija was first mentioned in the 14th century when was exported to Venice in Italy. This wine sort is a dry white wine, with a fruity taste and a strong aroma. Dubrovacka Malvasija pairs perfectly with fish and meat and is recommended to include it in your wedding menu. The following wineries positioned in Konavle are worth visiting during your visit to the region: Karaman, Crvik, and Dubrovacki Podrumi.
Peljesac peninsula
Peljesac is a peninsula positioned in the Dubrovnik Neretva County, north of Dubrovnik, towards the island of Korcula. This region is well known for its numerous vineyards, wine production, and its famous wine sort, Plavac mali. This southern region of Croatia is considered one of the best wine-growing regions of Croatia. The most popular wine from Plavac mali sort is Dingač, a top-quality dry red wine that pairs perfectly with cheeses, red meats, and spicy dishes. Another popular wine from this region is Postup, a premium red wine produced from the Plavac mali grape variety. Plavac mali based red wines Dingač and Postup were granted a 'protected geographical indication' classification.
Popular Peljesac wineries are: Matuško, Korta Katarina, Saints Hills, Miloš, Marlais, Palihnic.
Chic Croatia recommendation: plan to visit the region for a day or two and taste the superb reds of Peljesac. Stop by Ston and Mali Ston to indulge in the best seafood in the region.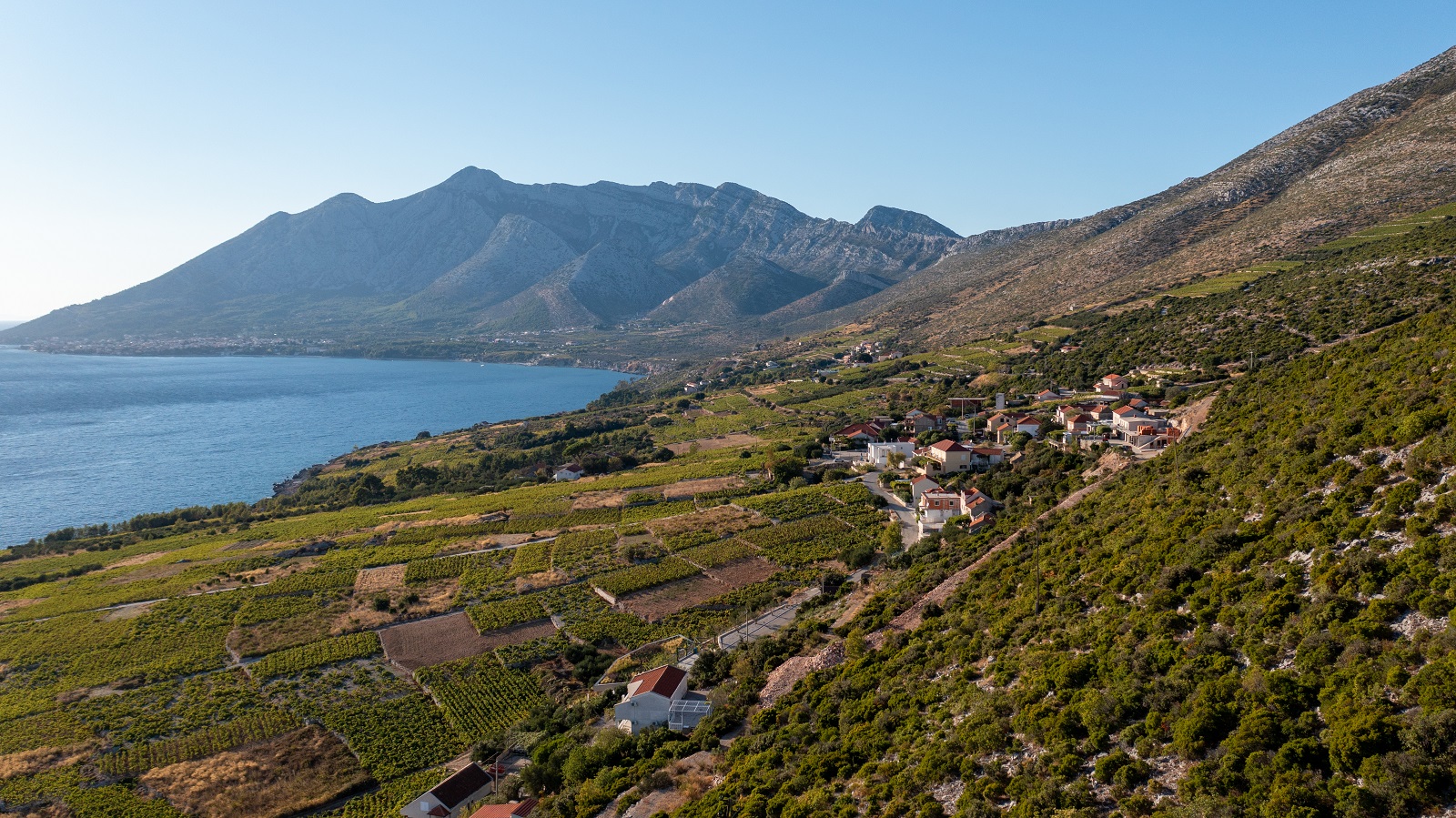 Islands of Brac, Hvar, Korcula, and Vis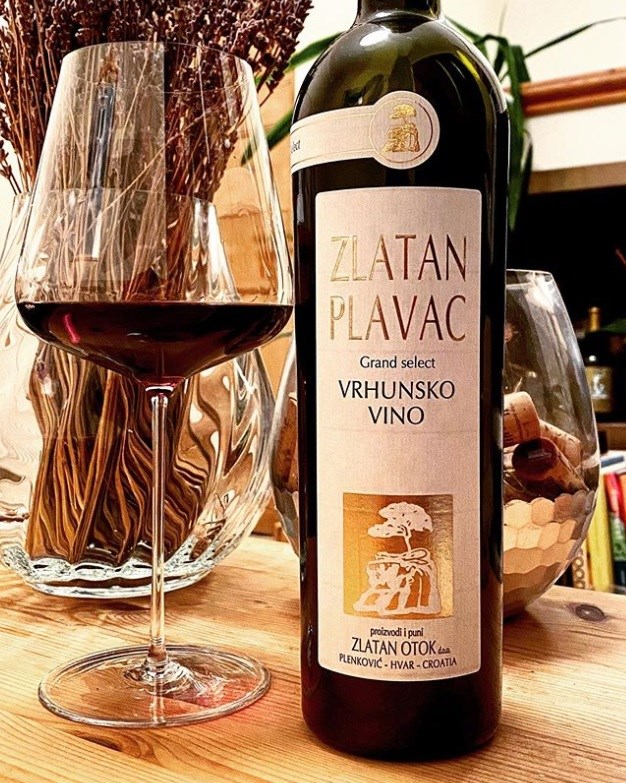 Croatian islands Brac, Hvar, Korcula, Brac and Vis boast some of the best wines in Croatia. The island of Hvar with more than 2700 hours of sun per year, is home to fantastic Croatian wines, such as Bogdanuša, Pošip and Plavac mali. The island of Korcula is famous for its Pošip, which is considered to be one of the best wines in Croatia.  Vis Vugava is considered one of the oldest white grape varieties and is the most popular wine on the island of Vis.
Recommended wineries to visit: Zlatan otok, Dubokovic, Plancic, Tomic and Vujnovic vinery on the island of Hvar; Popic, Zure, Lovric and Bire on the island of Korcula; Lipanovic and Senjanovic on the island of Vis.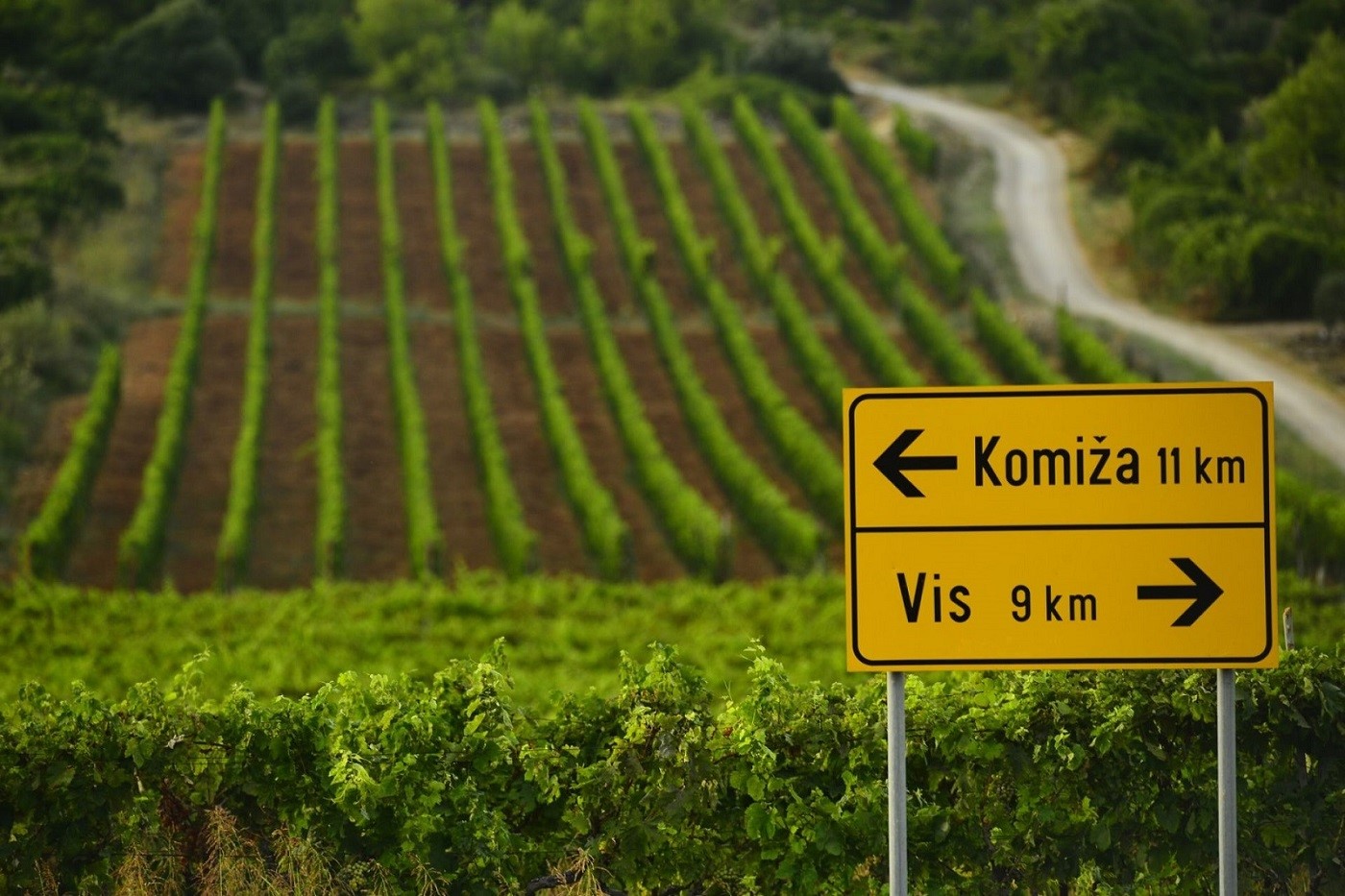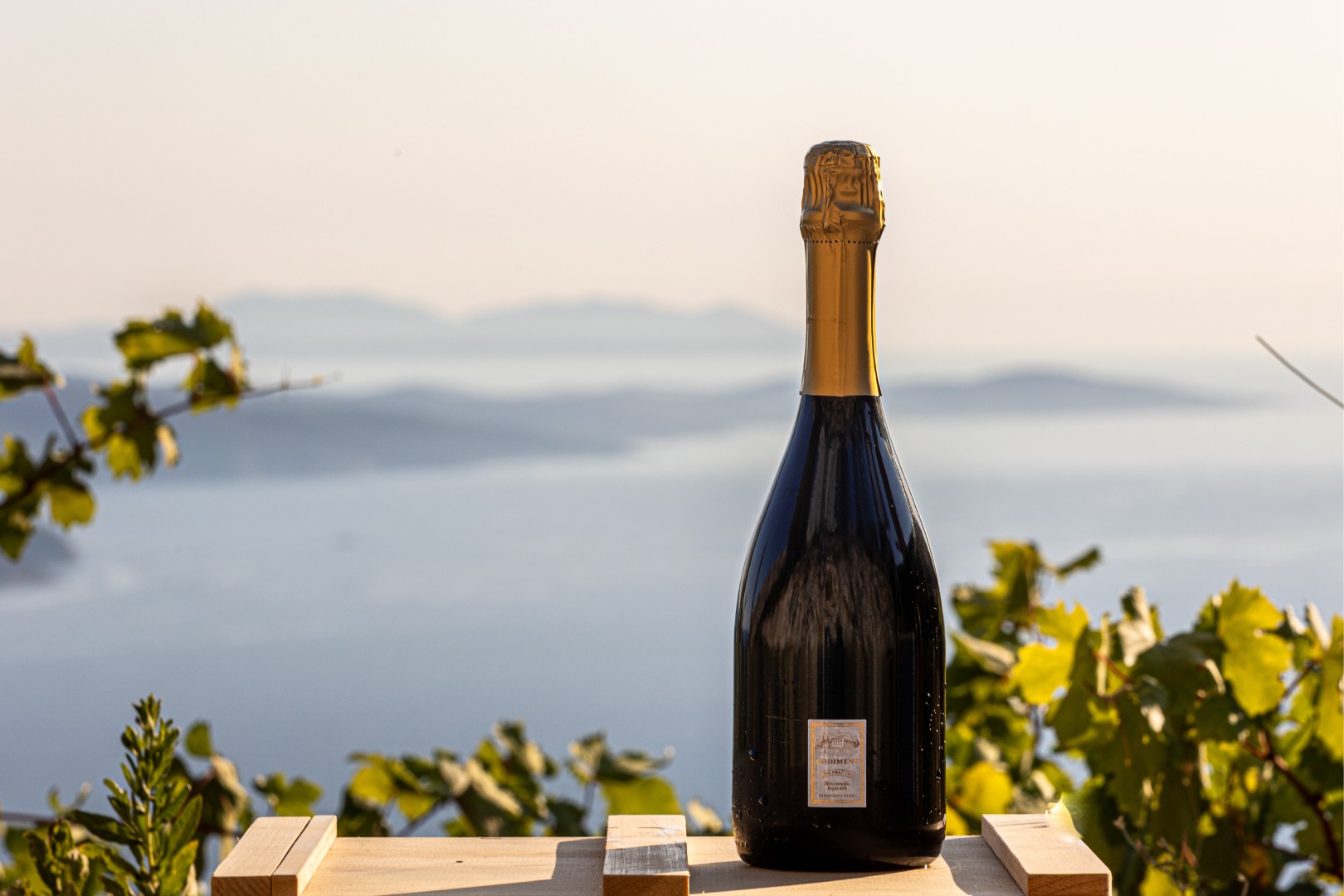 Split and inland Dalmatia
Crljenak Kastelanski is an old, almost forgotten, authentic wine sort from the region of Kastela, near Split. It is also known as Zinfandel of Croatia as both sorts share identical genotypes.  Located outside Split, we recommend visiting the following wineries: Putalj, Vučica, Kairos vinery, Korlat. Also, make sure to visit 500 years old Bibich winery in Skradin.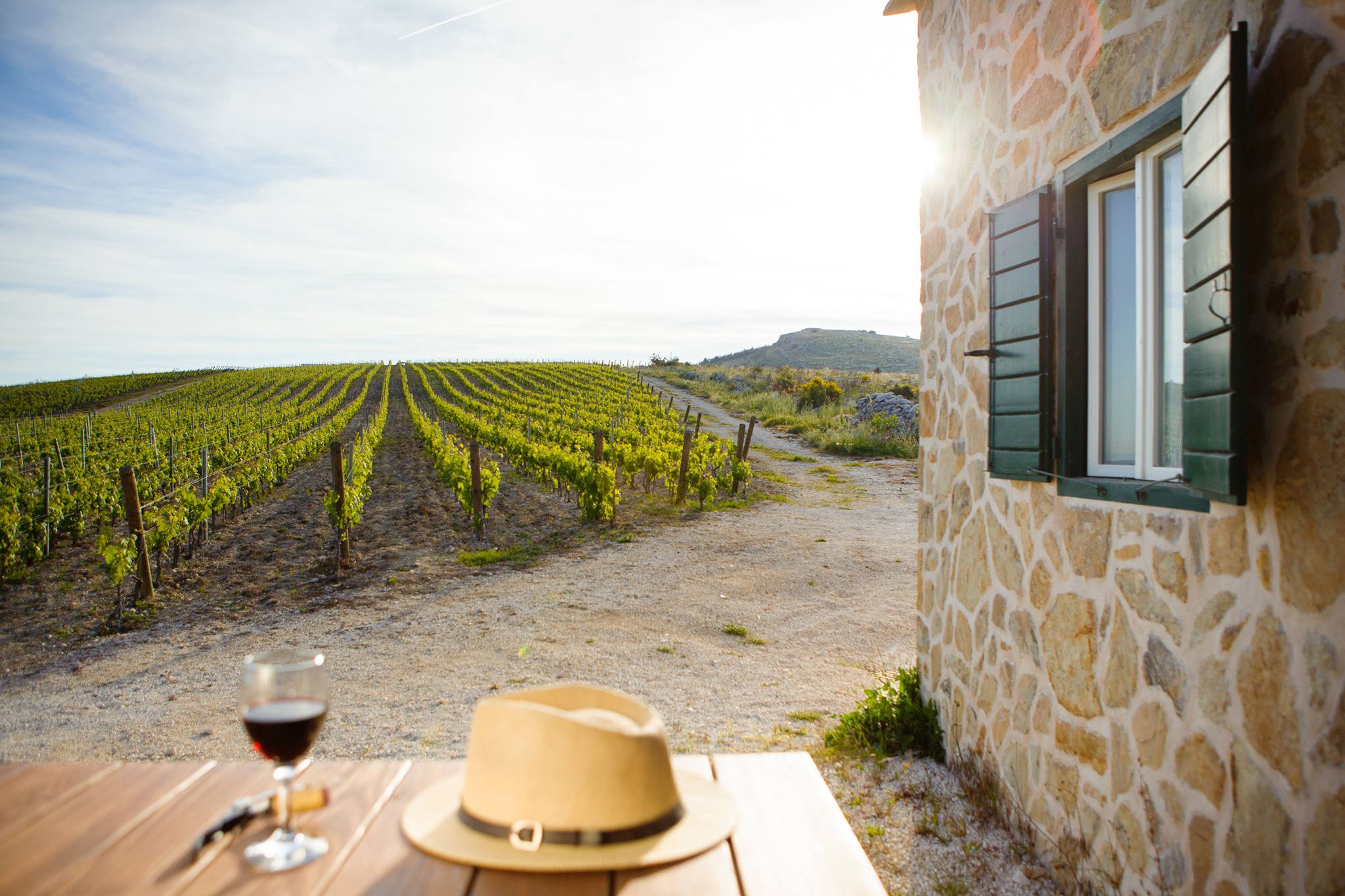 Chic Croatia recommendation: when in Skradin, ask for the slow-cooked famous Skradin risotto – a must-taste local specialty.
Istria
Istria is one of the most famous Croatian wine-growing regions. The Istria wine region has the perfect climate for growing grapes and making superb wines. Often referred to as the Tuscany of Croatia, Istria is best known for Istrian Malvazija and Teran.
We strongly recommend visiting local wineries and tasting top-quality Istrian wines: Kozlovic, Benvenuti, Trapan, Kabola, Matosevic, and Roxanich. To learn more, head over to Visit Istria.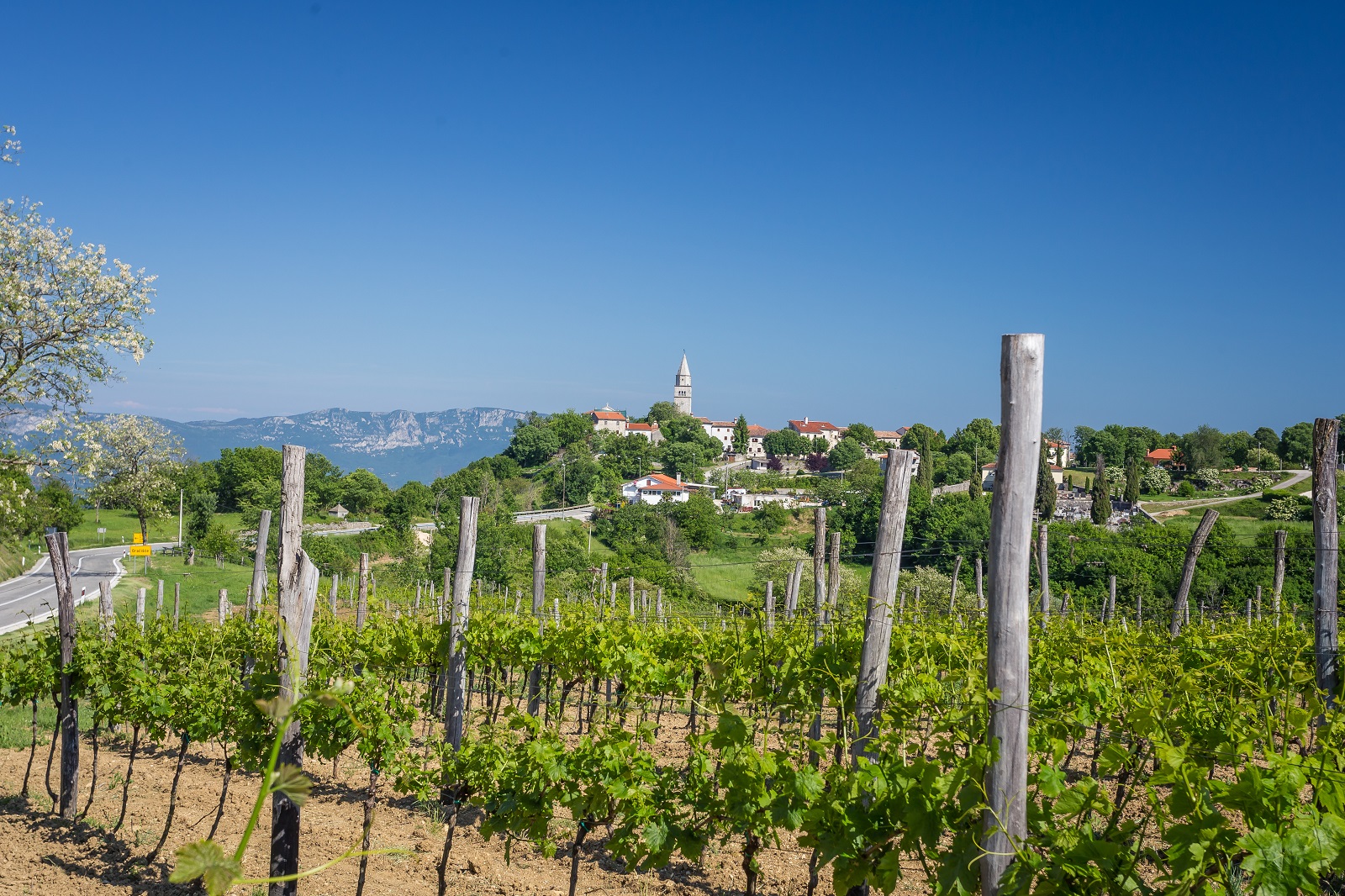 Continental Croatia
Grasevina, pinot, and chardonnay are the most popular wines sorts of Continental Croatia. This often-overlooked wine region has a wide variety of superb wines and small, family-style wineries on offer.
RECOMMENDED CROATIAN WINES BY DECANTER
Top-ranked platinum-awarded Croatian wines at the prestigious Decanter 2022 awards were: San Salvatore Muškat from Benvenuti winery, Haiku from Šoškić winery, and Santa Lucia Malvazija from Kozlolvić winery.
Gold-awarded wines at the Decanter 2022 are:
Barbarossa Teran, 2019, Tomaz winery, Istria
Graševina, 2020, DeMar winery, Zagorje-Međimurje
Vallis Rabiosa Desertno Vino, 2020, Vučemilović, Dalmatia
Gold Cuvée, 2020, Zlatno brdo winery, Baranja
Cuvée St. Šimun, 2018, Mario Banko winery, Istria
St. Euphemia Malvazija Istarska, 2018, Vivoda winery, Istria
Sauvignon, 2021, Puhelek Purek winery, Prigorje-Bilogora
Afrodita Malvazija Istarska, Matić winery, Istra
"R" Rizling Rajnski, 2019,  Jakopić winery, Zagorje-Međimurje
Reventón Sur Lie Grk, 2019, Zure winery, Dalmatia
Bartul Grk, 2019, Zure winery, Dalmatia
Prestige Pošip, 2019, Kraljevski vinogradi winery, Dalmatia
Teran, 2021, Fakin winery, Istria
Traminac, 2016, bijelo, Iločki podrumi winery, Podunavlje
Sauvignon, 2021, Štampar winery, Zagorje-Međimurje
Supreme, 2013, Korlat winery, Dalmatinska Zagora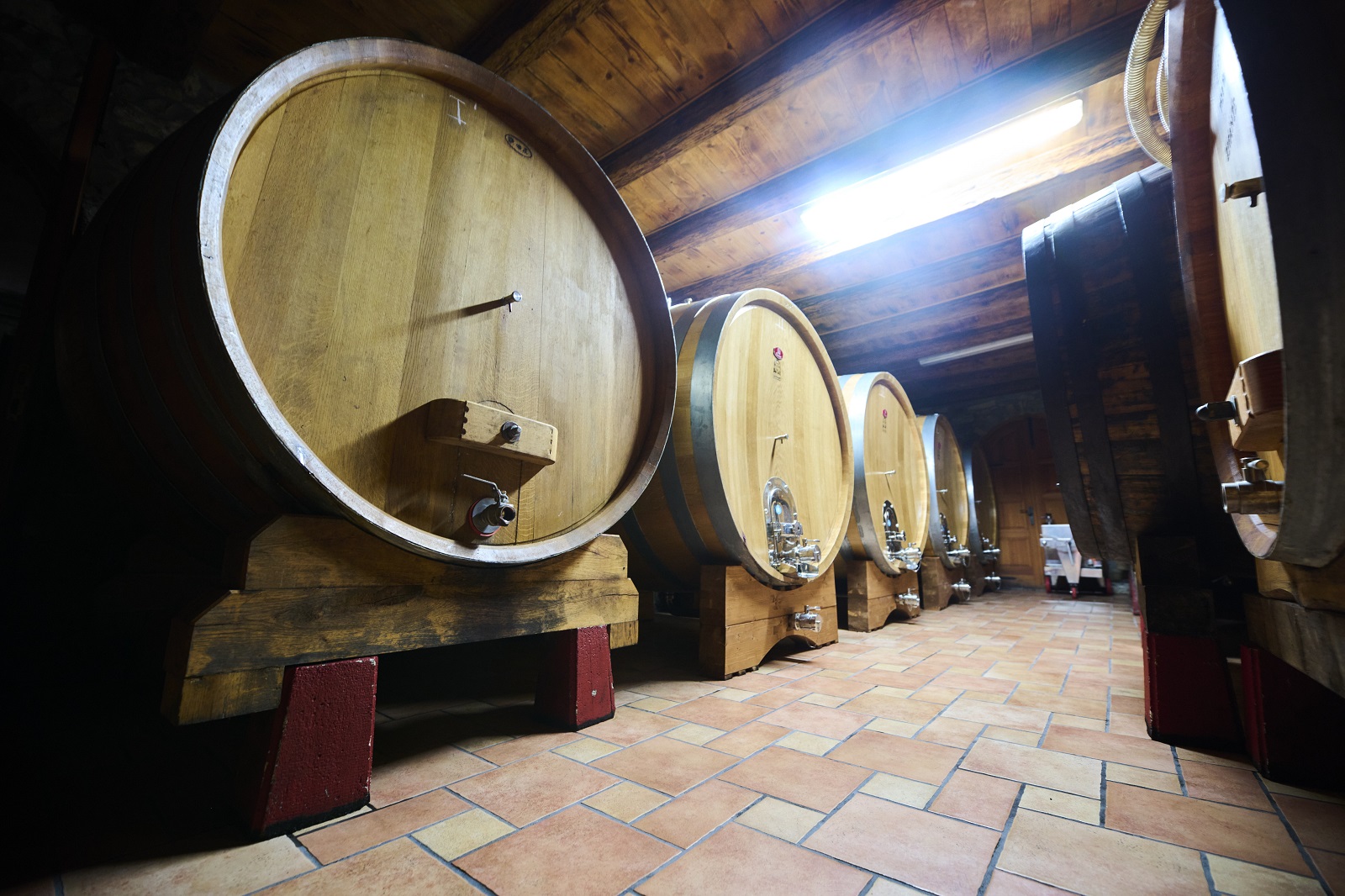 HOW TO CHOOSE THE PERFECT WINE FOR YOUR WEDDING DAY
The following are Chic Croatia's tips and recommendations when choosing the perfect wine for your celebration:
–       Pair your wine with your menu. Ask for recommendations. Chic Croatia, with the assistance of sommeliers and wine experts, will always recommend local wines that best pair your menu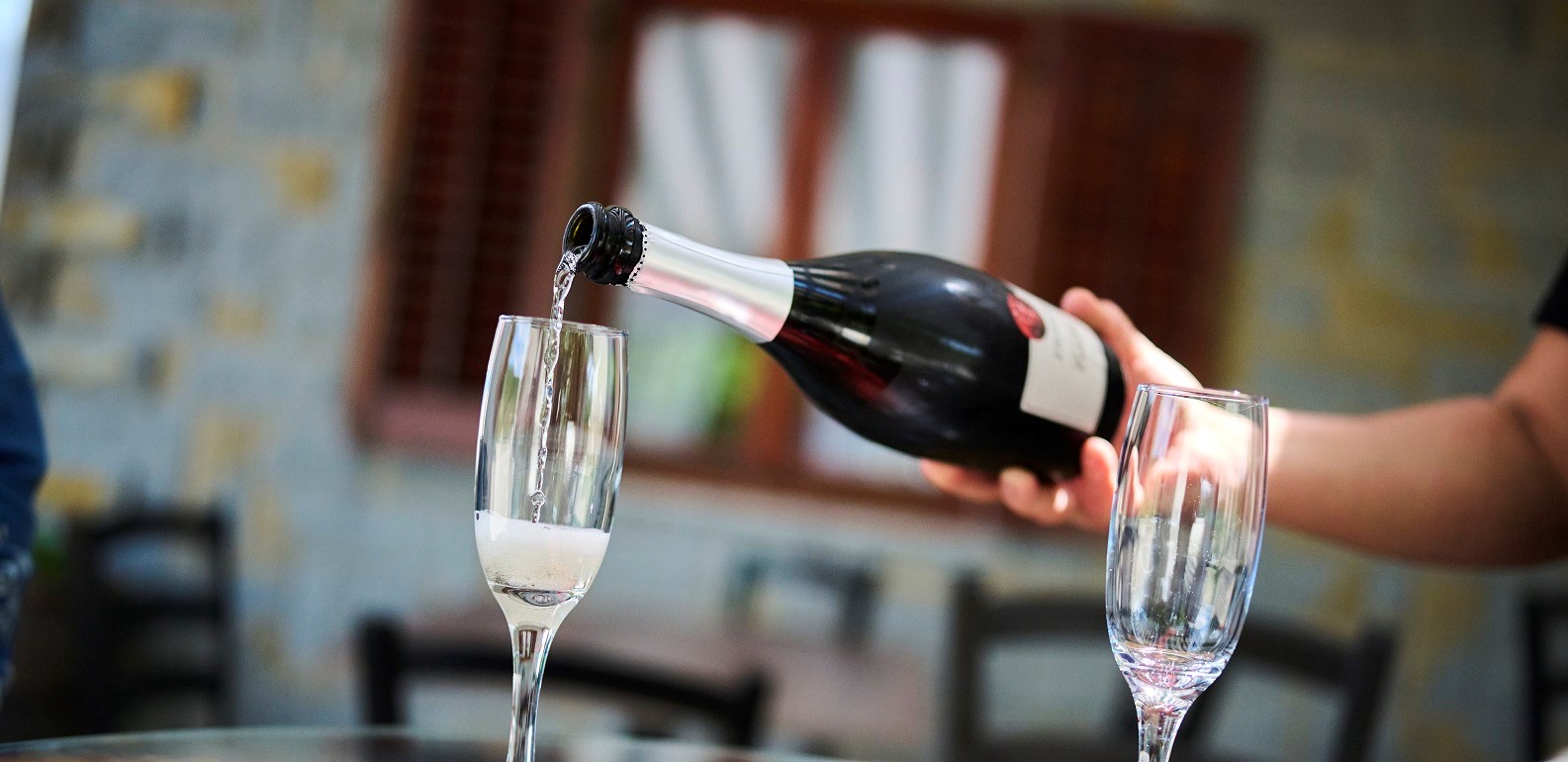 –       Go Local. Each region has fantastic wines – make sure to taste those during your site visit and consider incorporating them into your menu
–       Get recommendations. Talk with experts and locals. Taste local wines.
–       Think of your budget. Always consider this aspect as wine prices significantly vary.
–       Keep it simple. Go with one white and wine red wine that best matches your menu. However, if you'd like to introduce local specialties and different local wines to your guests, consider pairing each course with a different wine.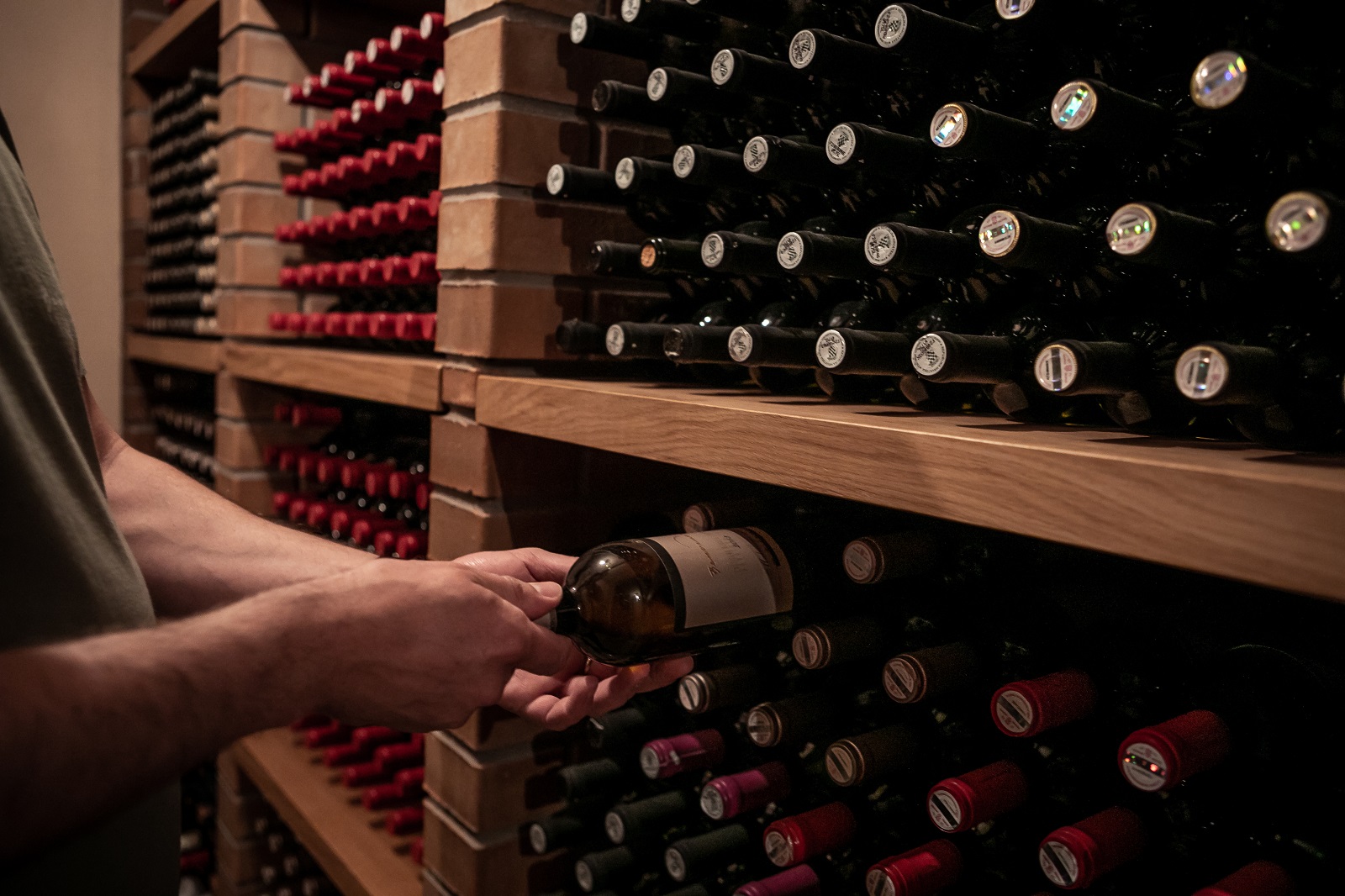 We invite you to learn more about top Croatian specialties to include in your wedding menu. Moreover, choosing the right menu and wine is one of the most important parts of planning a destination wedding.  It is essential for a successful wedding celebration.